Parenting Hub
Category

Advice Column, beauty
Looking for the perfect gift for your mom, sister or bestie? Why not treat her to some of her favourite beauty products, or surprise her with a pamper product that's new on the market? After a year of lockdown and loadshedding, we could all do with some me-time, and a gift of great quality skincare, body care, hair care or makeup is sure to get her in the festive spirit. After all, we could all do with a bit of extra self-care!
No matter what your budget, we've got a beauty gift idea she'll love.
Festive fragrance
Everyone loves a fragrance, right? Mercedes Benz For Her Eau de Toilette (R1245.00 for 60ml) is the perfect summer scent. Floral, fresh and fruity, it's versatile, and is suitable for anything from a day in the office to drinks with the girls. Top notes include mandarin, black currant and pear, while white flowers take centre stage at the heart, and sandalwood and musk complete the scent at the base.
This season, there's an exciting gift with purchase promotion: purchase any Mercedes Benz for Women Eau de Toilette or Eau de Parfum and you get a complimentary Swarovski necklace. 
Looking for something light and fresh? Curls in Bloom Perfume (R99.95) has a light and nourishing formula that delicately scents the hair with notes of green apples, lily of the valley and sandalwood. This multi-purpose product also helps fight frizz, leaving hair soft, nourished and beautifully scented.
Home mani
Painting one's nails is an art, and unfortunately one that most women do not have the time or patience for. If she loves a beautiful manicure but is time-poor or tends to smudge her nail colour, a set of high quality press-on nails makes a fantastic gift. Kiss Gel Fantasy Nails (from R140.00) have an ultra-smooth finish with an amazing gel effect. With two ways to wear, whether you glue them on or use the mega-adhesive tabs, they'll stay put for up to a week, and they're available in a variety of colours and patterns.
Kiss Impress Press-On Manicure, available in two ranges: Colour (R139.95; solid colours in every season's hottest shades) and Design (R149.95; subtle but striking nail art designs including glitter and patterns), offers a gel look with a super comfortable fit. Plus, no glue is needed, you just press on and go, making them ultra-convenient.
Nourishing skincare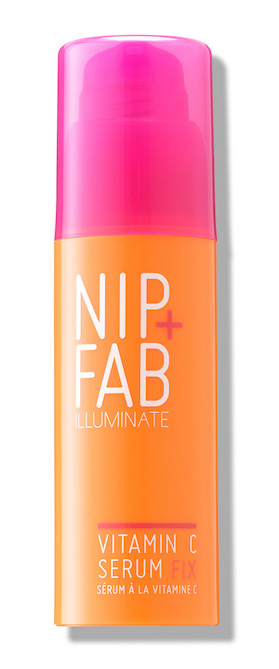 Skincare is a fantastic gift, no matter what the occasion. In case you haven't heard, cult favourite skincare brand Nip+Fab has just launched in SA! Why not spoil her with a little something from the range? Nip+Fab Vitamin C Serum Fix (R295.00) contains a powerhouse of antioxidants to brighten and refresh the skin, while protecting it against free radicals and other environmental aggressors. The Nip+Fab Glycolic Fix Daily Cleansing Pads (R379.95) are fantastic for travel (and a little birdie told us Kylie Jenner's a fan!). Soaked in 2.8% exfoliating glycolic acid, they help to retexture and resurface the skin, leaving it even and glowing.
Another brand new skincare launch in SA is the UK-favourite Creightons cruelty-free skincare range. They have something for everyone, no matter what your skin concerns. We recommend the Creightons H2O Boost Hydrating Serum (R179.95) to combat moisture loss and boost the skin with hyaluronic acid during the warmer months. For a targeted treatment, why not try the Creightons Vitamin C 2% Bright Eye Serum(R115.95)? It works to reduce dark circles and revive the skin around the eyes.
Bootylicious body care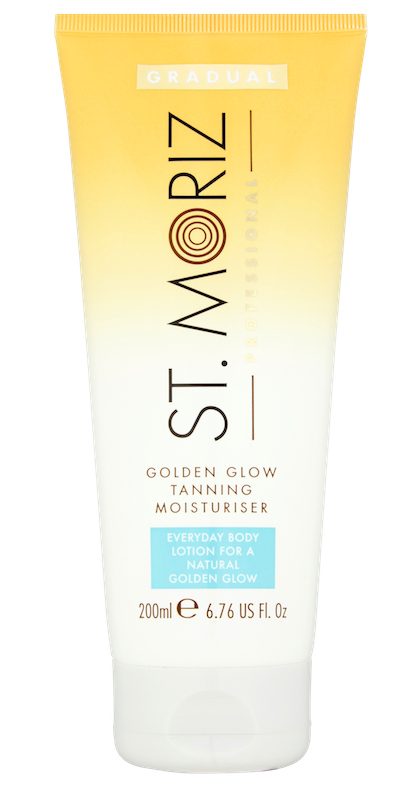 Our bodies are more exposed during summer, which means we need to take extra care to protect our skin from the sun. We know that sun tanning is no longer an option (no matter how resilient you think your skin may be!), so an easy-to-use self-tan product is a great way to secure a sun kissed glow. If she's new to the self-tan game, we recommend the fool proof St Moriz Golden Glow Moisturiser (R150.00), which is applied daily, like a lotion, to gradually build a natural glow. If she's a more experience self-tanner, why not spoil her with St Moriz's Fast, Medium or Dark Tan Mousse (R150.00) It offers a golden tan with a professional finish. No streaks or orange look in sight!
No trip to the beach (or anywhere, really) is complete without a broad-spectrum sunscreen. And we all know that Piz Buin is the leader of the pack! No beach bag is complete without the Piz Buin Moisturising Sun Lipstick SPF30 (R54.95), an ultra-affordable, high-quality balm that protects and hydrates the lips. The Piz Buin SPF30 Sun Lotion (R180.95) comes with advanced UVA/UVB filters to protect the skin from the sun and is enriched with antioxidants to prevent premature skin ageing. If she has sensitive skin, go for the Piz Buin Allergy SPF50 Lotion (R229.95). It has been clinically proven to protect sensitive skin from the sun while increasing your skin's tolerance towards it.
Party-ready makeup
While life hasn't gone back to "normal" just yet, this festive season is looking to be a lot more festive than last year's, and staff functions, weddings and social get-togethers have already been scheduled. Now is a great time to spoil her with some new makeup. The newly-launched wet n wild Big Poppa Mascara (R154.95) is the perfect stocking filler for any makeup lover. It promises a dramatic volumizing and lengthening formula in intense black, for long, luscious lashes.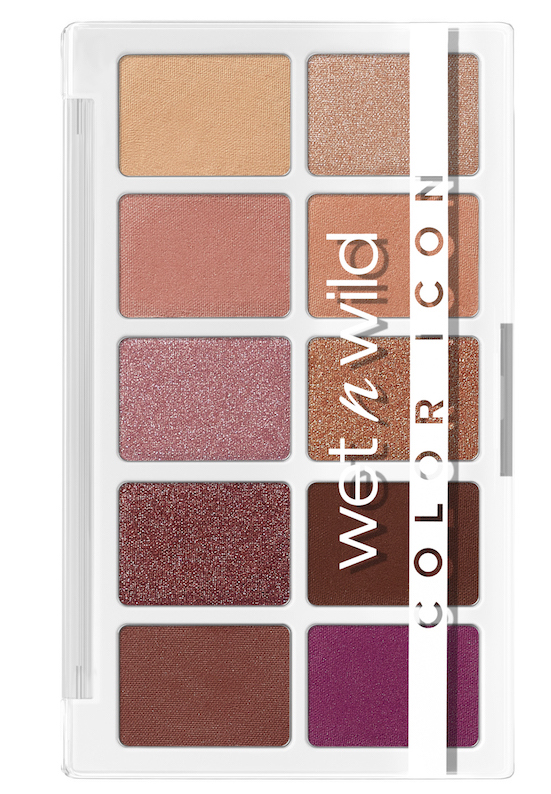 Another fab find is the newly-reformulated wet n wild Color Icon 10 Pan Eyeshadow Palettes (R169.95). They feature an improved, richly pigmented and buttery-smooth vegan formula in matte, satin, shimmer, and metallic finishes. Complete her makeup toolkit with a great quality makeup brush set.
The perfect complement to the new wet n wild eye makeup is the Real Techniques Everyday Essential Eye Set (R499.99). With seven new brushes and a metal lash separator, this kit has your every possible eye makeup need covered. The Real Techniques Everyday Essential Set (R599.99) is a must-have brush kit that allows you to achieve a flawless everyday look with ultimate convenience. This set includes four brushes and a sponge to cover every need, from foundation to eyeshadow.  
Indulgent hair care
"I have too many hair masks," said no one, ever! A weekly hair mask is essential to replenish moisture, hydrate, nourish and soften hair, and they make fantastic gifts, too! We suggest finding a mask designed with her hair concerns or hair type in mind.
For hair in need of a moisture boost, try OGX Argan Oil of Morocco Extra Strength Mask (R210.00). This extra strength intensive hair mask strengthens and hydrates hair, and is infused with argan oil of Morocco and silk proteins.
For curly hair, try The Perfect Hair Mango & Marula Detangling Deep Conditioner (R34.99). A creamy rich conditioner, it's enriched with mango butter and marula, coconut, and castor oil to condition and soften hair with an intense moisture boost. Marc Anthony Strictly Curls Deep Hydration Mask (R189.00) is blended with Shea Butter, Avocado Oil and Vitamin E. This ultra-rich moisture mask treats extra dry, damaged, frizzy curls with moisture to create softer, smoother curls with shine.
For hair in need of some TLC, try Umberto Giannini Grow Long Mask (R189.95). It's perfect for dry, damaged and chemically-treated hair with added Coconut, Hemp and Shea to strengthen and condition hair. Cantu Shea Butter Natural Hair Intensive Repair Masque (R54.99) penetrates deep into the hair shaft for an intense treatment to repair, restore and strengthen dry, damaged hair.
A beautifully-designed hair brush that goes above and beyond to get rid of knots and tangles without damaging her hair? Yes please! Wetbrush Original Detangler (R190.00) is specially formulated with IntelliFlex® bristles to gently glide through tangles, loosens knots and smooth hair with ease, eliminating tugging and snagging, minimising pain and protecting against split ends and breakage. Whether you prefer bright ocean-inspired designs, an infusion of eclectic patterns and colourful flowers or pastel watercolours finished with bold floral overlays, there's a print to suit everyone's taste!