Cosmetix
Category

Advice Column, beauty, Cosmetix
We're almost out of winter, and just as we prepare our wardrobe and bodies for Summer 2021, it's time to get into the summery mood with our beauty items too! Sweet watermelon, refreshing grapefruit and exotic coconut – this trio is just as much a part of summer as the sun, sea and sand!
Inspired by these three super fruits, essence is bringing the new Trend Edition "What's your FRUIT MOOD?" with bright colours and fruity-summer fragrances to our face, body and nails this June to put us in the mood for the summer!
Whether you're enjoying a sundowner on the balcony or a picnic in the garden – with primer, fixing spray, nail polish, lip balm and co, everyone is sure to find just what they need for their very own summer vibe! Now it's time to find out:
"What's your FRUIT MOOD?"
Refreshing Jelly
essence jelly primer – 01 Be The Coolest One In A Melon! / R57,95
Wonderfully refreshing – and the perfect base for any make-up!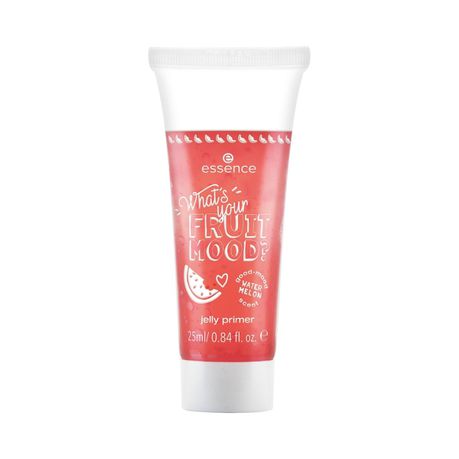 The fruity jelly primer with a delicious sweet watermelon fragrance instantly creates a good mood. It makes your foundation last longer and ensures a smooth complexion thanks to its soft-focus effect.
The pampering gel texture also offers a cooling sensation for a boost of freshness in the summertime!
Smells Fruity
essence Mini Scented Nail Polish – 01 Let's Melong Together! | 02 Be My Main
Squeeze! / R30,95
Girls just wanna have fun! The two nail polishes in the Trend Edition don't just make your eyes light up – the summer-y nuances also have a delightful scent!
Whether as refreshing as grapefruit or as sweet as watermelon, the minis turn your manicure into an absolute summer highlight for all the senses and they're sure to find their space in any beauty bag.
Sweet Lips
essence Grapefruit Lip Balm / 01 Grab The Fruit! / R47,95
This mini grapefruit is so sweet, you almost want to eat it!
And the contents are great too – with this pampering lip balm that gives the lips a subtle red tint and a delicious grapefruit fragrance to put you in the mood for summer.
Kissable Lips
essence Mini Lip Set / 01 Let Your Moods Swing! / R57,95
Matte or glossy? Or both?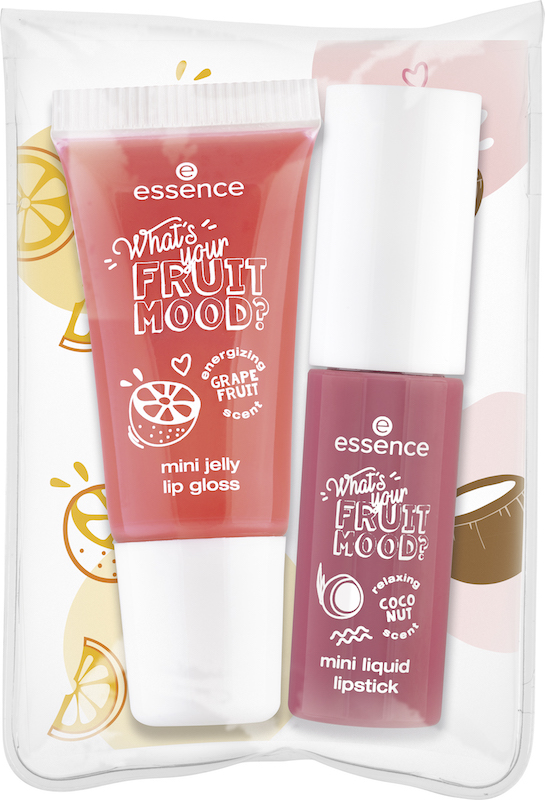 In this case, the mini lip set in a cute bag is just what you need as it offers two different colours, finishes and summery fragrances: the highly-pigmented matte liquid lipstick enchants you with its sweet coconut fragrance and the super shiny jelly lip gloss refreshes with invigorating grapefruit.
For gorgeous lips with a feelgood factor!
Refreshing Mist
essence Refreshing All Over Mist / 01 Fruit Up Your Energy! / R67.95
The ultimate body spray by essence with an invigorating grapefruit fragrance offers the perfect boost of freshness on hot days – now even the midday lull at high summer temperatures won't stand a chance.
What's more, it protects against UV-rays with an SPF of 25 and is PERFECR for your handbag.
Simply spray on the desired area of your body – and feel refreshed all around!
Super-fine Spray
essence Mini Fixing Spray / 01 Keep Calm And Coco On! / R47,95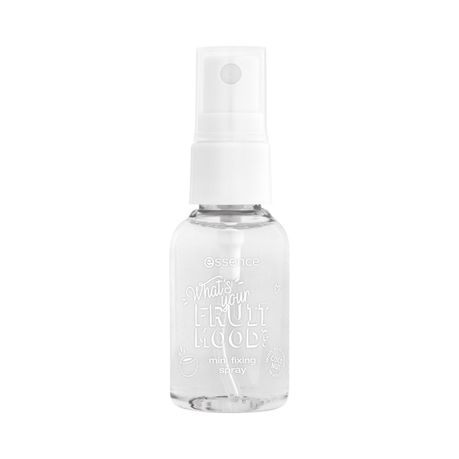 For maximum durability – even on hot days: the super-fine Mini Fixing Spray with moisturizing coconut water is perfect for on the go and is sure to fit into any handbag.
The pleasant coconut fragrance is super relaxing – just like the knowledge that your look will last.
Because thanks to the fixing spray in the practical mini format, eyeliner, blush & co. are sure to stay in place even at the height of summer!
Stylish Brushes
essence Mini Brush Set / 01 In The Mood For Mixed Fruit / R95,95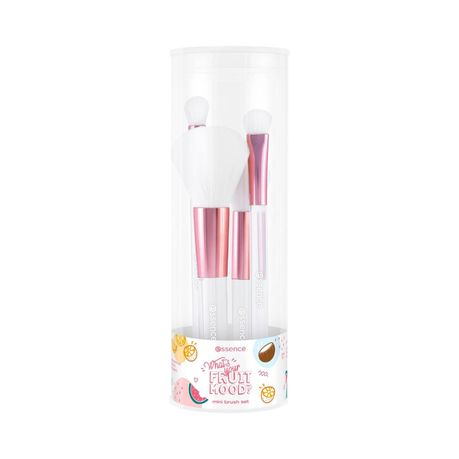 4 in 1! A total of four stylish mini brushes with transparent handles and pink-metallic elements create the ideal set for an easy beauty look.
And the most important thing – the super-soft bristles optimally apply powder textures and effortlessly blend every foundation. Now there's nothing standing in the way of a fantastic summer look!
FAN-tastic!
essence Watermelon Fan / R67,95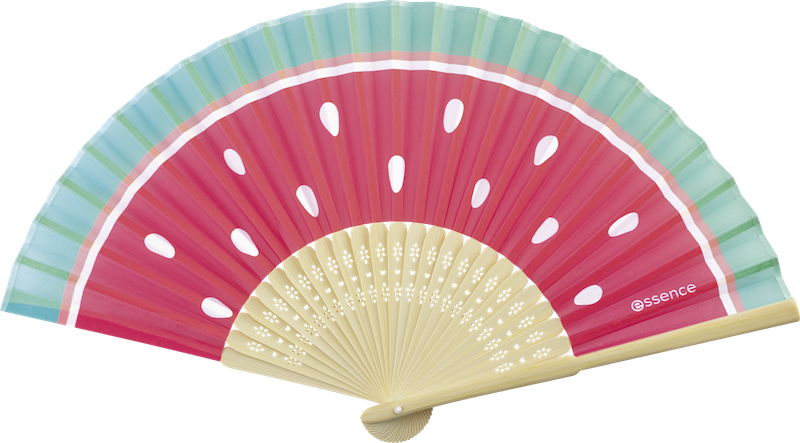 This fan is your soon to be cutest summer accessory! Stay cool on hot summer days – because this watermelon fan offers a breath of fresh air!
With its cute design, it's also a true eyecatcher and gives every outfit that extra special touch.
Available at Clicks, Takealot and House of Cosmetics.
Ready to get your fruity on? We can't wait to see it! Please tag us in your look – here's to the perfect summer ahead!