Parenting Hub
Category

Advice Column, Baby, Parenting, Pregnancy & Baby, Toddler
Summer is in the air and If you love all things nature-inspired, why not spend a weekend with the family exploring and enjoying the great outdoors. Swedish brand, Thule creates a range of premium products so that you and your family can fully immerse yourself in your given outdoor activity and get your kids involved too, from hikes, to cycling trails and running trails. The most important thing is to be organised and prepared, and of course have the right gear to make things efficient and easy on the day.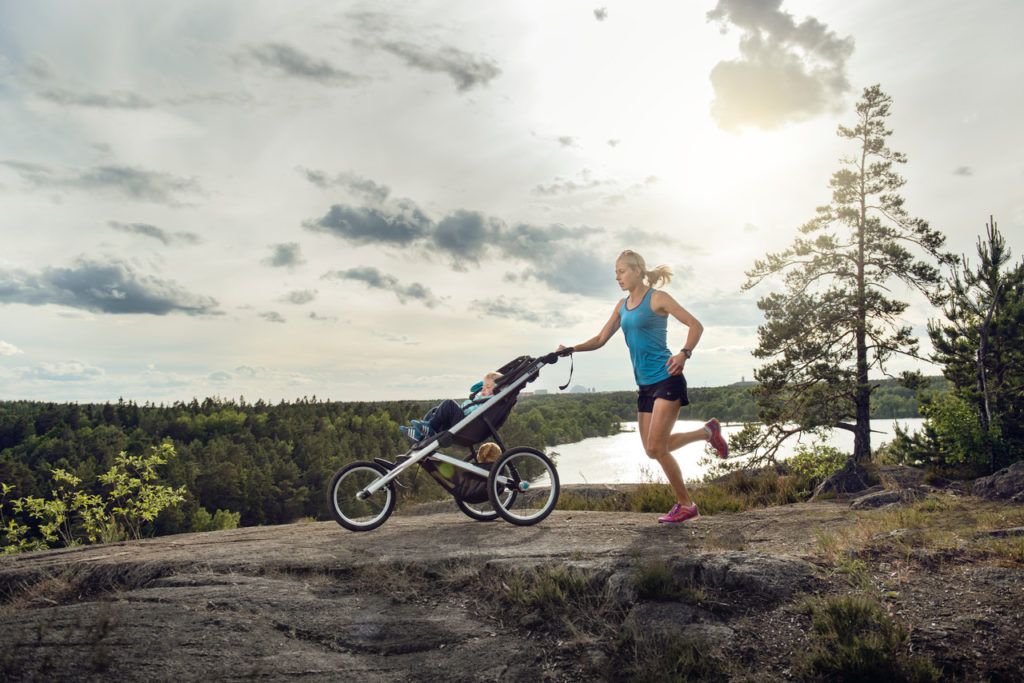 For trail runs, Thule's Glide is a must, as this all-terrain pram has a sleek, lightweight design and is all about comfort for you and your little one. The front wheel swivels for easy maneuverability, plus locks into place for jogging for increased stability, when moving at a fast pace. The extra comfortable handlebar moves to different heights, which means that every jogger in the house is comfortable ― and it provides enough space for a generous kick stride. For added safety, the hand-activated front brake increases braking control on steep terrain, while the rear suspension and padded seats provide a comfortable ride for your little one. The vented top reclines, so that no naps are missed, and the peekaboo window allows you to check on your precious cargo, without disturbing them. In addition, the multi-position canopy protects your little person from any type of weather you might encounter. There's no need to take an extra bag, as there's a large storage compartment with a water-resistant cover for all the essentials for you and baby. When you're all done, simply use one hand to collapse the lightweight sport stroller into a sleek, compact position to lift it into your car.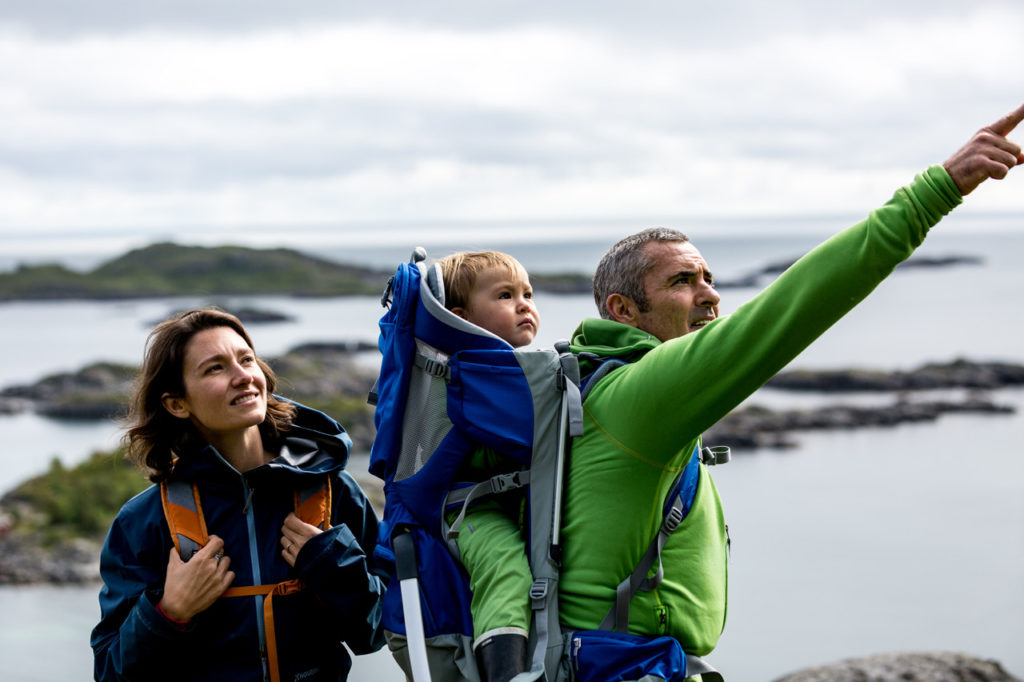 If you prefer hiking with your kids, then the Thule Sapling Elite is an innovative child carrier backpack that at once gives your little one a great view and a comfortable, secure ride. Much like Thule's hiking backpacks, these carrier backpacks are all about comfort and smart features. The plush, height adjustable, ergonomic seat distributes the child's weight, while the back panel and hipbelt are quick and easy to adjust and effortlessly transitions between parents – a lifesaver on longer hikes. For added on-the-move flexibility, you can place your child in the carrier from the side or the top. Once they are in, there are even stirrups for them to rest their legs and a sunshade to protect them from the sun. For you, the breathable back panel provides padding and support at critical points, allowing air to circulate around your back, keeping you cool. For hot days, you'll love the convenient water reservoir pocket, plus you can use the zippered compartment to store other essentials. For added peace of mind, you might want to consider the Thule Sapling Elite, which comes with a mirror and allows you to keep an eye on your precious cargo every step of the way; there's also a rain cover (sold separately) to ensure that your little one stays dry no matter what the weather.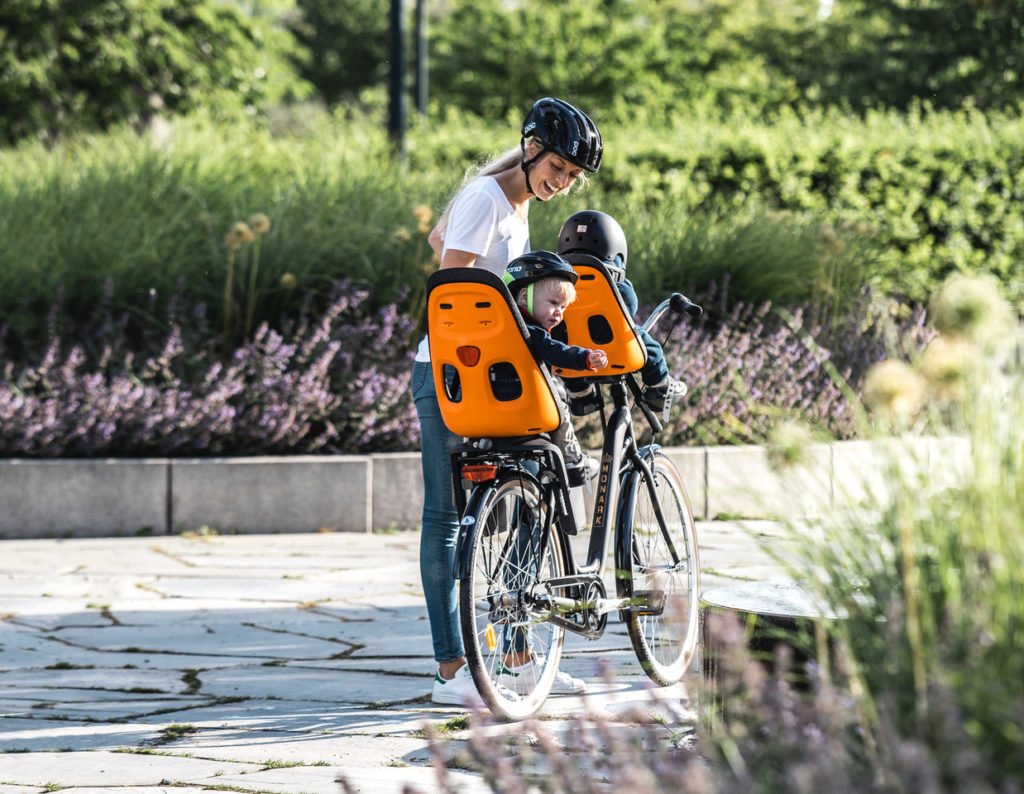 For cycling enthusiasts, your little one can join you on your bike (quite literally) for cycle trails, with Thule's Yepp Next Mini, a lightweight and stylish front-mounted child bike seat. Ticking boxes for safety, durability and usability, this carrier features of plethora of smart designs. It has rubberised shoulder pads to prevent the straps from sliding down your child's arm, while foot straps keep the child's feet and legs out of danger. There's also a two-handed childproof safety buckle, which means that your clever little munchkin will never be able to unbuckle the straps by accident. The shock absorbing materials in the padded seat ensure a safe and comfortable ride for your little one – and for extra comfort, there's a handlebar for them to place their hands on. If needed, the carrier can be equipped with a windscreen too. Besides being the easiest way to get your toddler excited about bikes and cycling from a very young age, this child bike carrier is also an investment, as it comes with adjustable footrests and straps to use during those years when newly sized clothes are a given every few months. Best of all, the seat is easy to clean and quick to mount and dismount from your bike.