Parenting Hub
Category

Advice Column, beauty, Lifestyle, Woman
Date night is an important occasion in any relationship, and a great excuse to put your makeup skills to good use, especially as so many of us are working from home and no longer wearing makeup every day. Date night should be an opportunity to relax and unwind, so when planning your makeup look, try keep it simple but effective.
These are the classic romantic makeup looks to dazzle your love, regardless of whether you're staying in or going out.
Prep your skin
The key to any good makeup look is healthy skin. Maintaining a skincare regime twice a day is the first place to start. Keep it simple while seeing great results with a good quality range such as ZERO Skincare. Plant-based and free from potentially harmful and irritation-causing ingredients, ZEROproducts cleanse, nourish and hydrate the skin to keep it healthy and looking great. Cleanse your skin twice a day with ZERO Face Wash (R295.00) and follow with ZERO Day Cream (R395.00) in the morning and Night Cream (R395.00) in the evening.
Embrace dewy skin
A few years ago HD foundations and dramatic contouring were all the rage, but we've seen a major move towards lighter coverage foundations that leave the skin with a healthy glow. Let your natural skin shine through by opting for a dewy look foundation, such as wet n wild's PhotoFocus Dewy Liquid Foundation (R119.95). A weightless, super-nourishing foundation that delivers natural, all-day wear, it offers a smooth and dewy finish. It is best applied with a good quality foundation brush, such as the Real Techniques Expert Face Foundation Brush (R225.00).
Romantic blush
A pop of blush gives the cheeks a healthy flush. A soft pink or peach shade on the apples of the cheeks is a romantic choice for date night. We love Pretty By Flormar's Baked Blush (R164.95) in shades Deep Coral and Rosy Bronze. Its silky texture spreads beautifully across the skin for a dewy finish. If bronzer or highlighter is more your thing, try Pretty By Flormar's Baked Bronze Powder (R139.95) for a luminous glow or wet n wild's Hello Halo Blushlighter (R129.95) for a highlighter effect on top of some subtle colour. We recommend using the Real Techniques Setting Powder + Highlighter Brush (R135.00) for easy highlighter application.
Smokey eye
The smokey eye is a classic for a reason – it's sultry, striking and adds an air of mystery. Modern smokey eyes encompass eyeshadow in all shades, but we still love the classic look of nude, brown and deep brown shades. An eyeshadow palette makes the process of selecting colours for your smokey eye, simple. Pretty By Flormar's Eyeshadow Palette in Fire (R142.95) features matte and pearl eyeshadow finishes with fiery, warm tones, while wet n wild's 10 Pan Eyeshadow Palette in Nude Awakening (R139.95) combines nude matte and shimmery shades.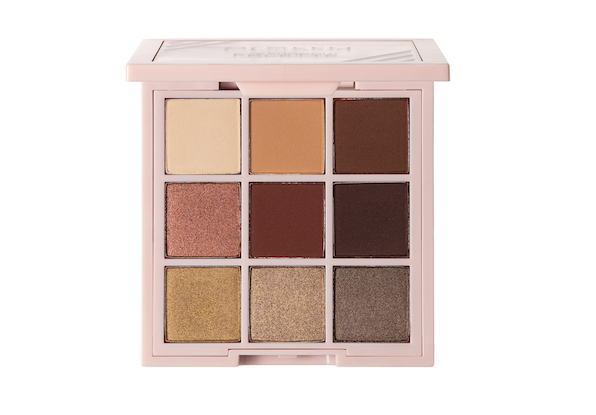 Long, flirty lashes
"My lashes are too long," said no one, ever! Long, full lashes are top of everyone's wish list, but sadly we're not all naturally blessed with them. False lashes are for everyone, whether you're looking for added length or wanting to fill them out with more volume. Kiss has a pair of lashes to suit your needs, no matter what look you're going for on date night. Kiss Looks So Natural Lashes in Sultry (R112.99) offer a feathery look which is just that – sultry. Try Kiss Looks So Natural Lashes in Pretty (R108.00) for volume or Kiss True Volume Lashes in Ritzy (R129.95) for length and volume.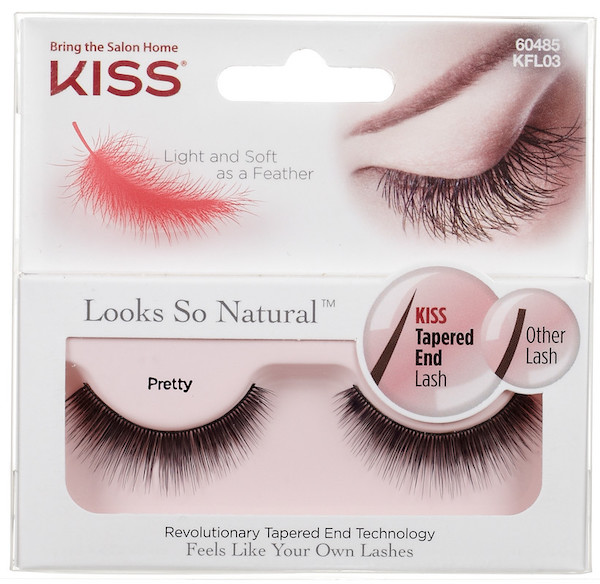 A pop of colour on the lips
Lipstick, lip gloss or a tinted balm? Your date night lip product depends largely on the date. A gooey high gloss pout doesn't sit well with a messy bowl of cheesy nachos, whereas a tinted balm won't make quite the entrance you're hoping for when going out to a formal setting. wet n wild's Megalast Stained Glass Lip Gloss (R139.95) offers the colour payoff of a lipstick, the spreadability of a gloss and the longevity of a stain. It doesn't feel sticky or heavy on the lips, making it a perfect option for any date. If you prefer a lipstick texture, opt for the Pretty By Flormar Stay True Lipsticks (R76.95). Creamy and long-lasting, the lightweight formulation also offers a subtle shimmer.
Manicured nails
Much like the skin, it's important to keep your nails healthy for your manicure to look good. We could all do with a good quality nail hardener like Kiss's Diamond Strengthener (R129.95) or a growth enabler, like Kiss's Growth Activator (R142.99) from time to time to ensure healthy and strong nails. Keep your cuticles soft and nourished by applying a hydrating cuticle oil daily. We recommend Kiss Cuticle Oil (R129.95) for a visible difference.
Now that you have the health of your nails restored, it's time to choose a colour! Kiss Gel Fantasy Nails (R162.00) give you a salon-quality gel mani in a few quick and easy steps at home. This ready-to-wear gel manicure is durable and flexible, and nails stay perfect for up to a week. Choose from romantic pinks, to bold reds and everything in between.