Organix
Category

Advice Column, Baby, Lifestyle, Nutrition, Parenting, Pregnancy & Baby, Toddler
For busy parents, there are always those times when you're on the go, or pressed for time, and you don't have any homemade baby food on hand. It's at times like these, when baby food pouches can be a quick and convenient snack for your little one! With no plates, spoons or glass jars needed, you can satisfy your tots appetite on the go whilst being rest assured your little one is getting all the good nutrients they need.
Organix has been cooking up scrummy, nutritious baby and toddler meals and snacks since 1992. Making sure little ones eat a healthy varied diet, full of texture and taste from real fruit and veggies is at the core of the brand.
When Organix make their foods, they think about little ones growing up to be healthy, independent food explorers. They also set their own standards based in their experience in children's nutrition, from what goes in the food, to the portion sizes they recommend, so everything is just right for little ones as they grow and develop.
Organix pouches, suitable for little ones between the ages of 6 months – 36 months, are a convenient way for babies to explore food on the go – just simple combinations of fruits and grains for a fun taste adventure! When little tums are filled with tasty food you can trust, that's when the wonder starts.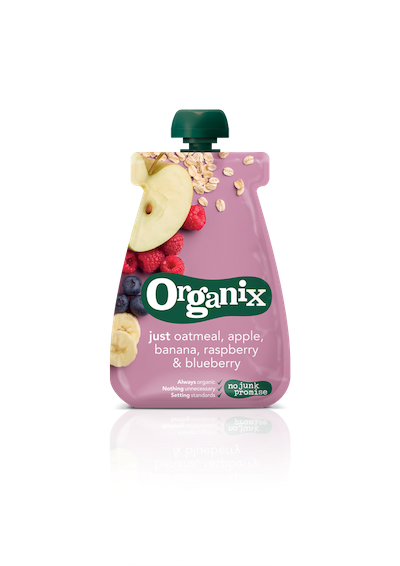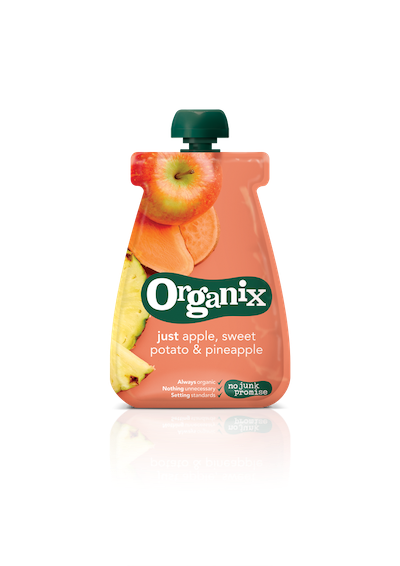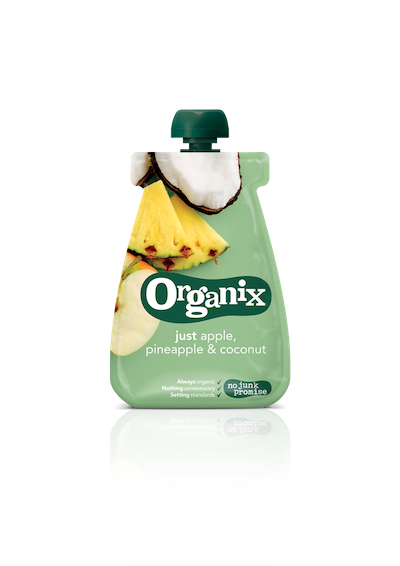 The pouches retail for R32, 49 and are available in six delicious flavours; Just Apple, Pineapple & Coconut, Just Apple, Sweet Potato & Pineapple, Just Mango, Pear & Granola, Just Oat, Apple, Banana, Raspberry & Blueberry, Just Apple, Strawberry & Quinoa, Just Oat, Apricot & Banana.
Their No Junk Promise is their stamp of reassurance that you will always find in all of their foods –
Always Organic – We promise to only use organic ingredients.
Nothing unnecessary – We promise to only use recognisable ingredients that serve a purpose.
Setting Standards – We promise to set the best standard in what good food for children should be.
Organix pouches are available at Clicks, www.takealot.com and www.babiesafrica.com.
Facebook: Organix South Africa
Instagram: @organixfoodsa
#organixsouthafrica