Win with Earthsap
THIS COMPETITION IS NOW CLOSED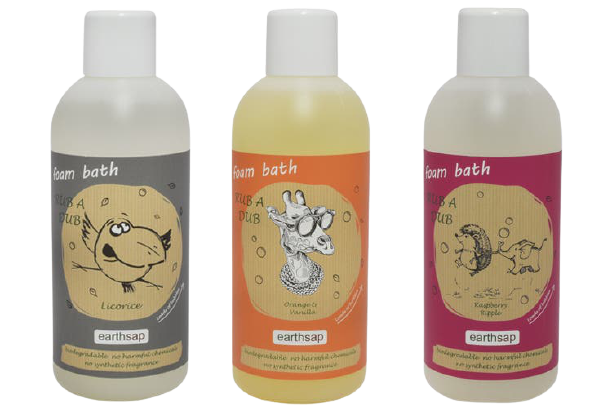 Earthsap, the manufacturers of earth-friendly toiletries and cleaning products for more than 20 years, are continuously working to improve their earth-friendly formulas, giving you a completely safe and toxin-free alternative to conventional cleaners and cosmetics. The proudly South African products from Earthsap have been formulated with the help of skilled microbiologists and are made using pure plant oils and other natural ingredients.
You'll find no synthetic fragrances, irritants or allergens in Earthsap's body care products; they're completely chemical-free and gentle. The household cleaning range is the same, with no dyes, chlorine bleach or harmful chemicals – which means no fumes or residues. They're safe for your family, your pets and the environment, and because they're biodegradable, they won't cause any harm to aquatic life or marine plant growth. Earthsap strives to keep bringing South Africans an effective, eco-friendly alternative to household cleaning and skin care, ethically produced and not tested on animals.
Let your children have fun in the bath with Earthsap's Kids Foam Bath range
Get your hands on Earthsap from Wellness Warehouse, health shops nationwide, www.faithful-to-nature.co.za  and selected Spars stores.
As South Africa is on lockdown, delays are expected in prize delivery.
Competition Closes: 31 August 2021