Kairos School of Inquiry
Category

Advice Column, Child, Education, Parenting, Tween & Teen
At this time of year, many parents are considering which school is the best fit for their child as they move from pre-primary into their primary school years.
Ultimately, it is about the right fit for your child, as well as your personal views on educational methods, differences in ethos from school to school, and differences in facilities and services provided by the school. Covid19 has seen an increase in homeschooling and cottage schools as some parents opt for a smaller school environment. Some children thrive in a more intimate space, while others prefer the more traditional school system.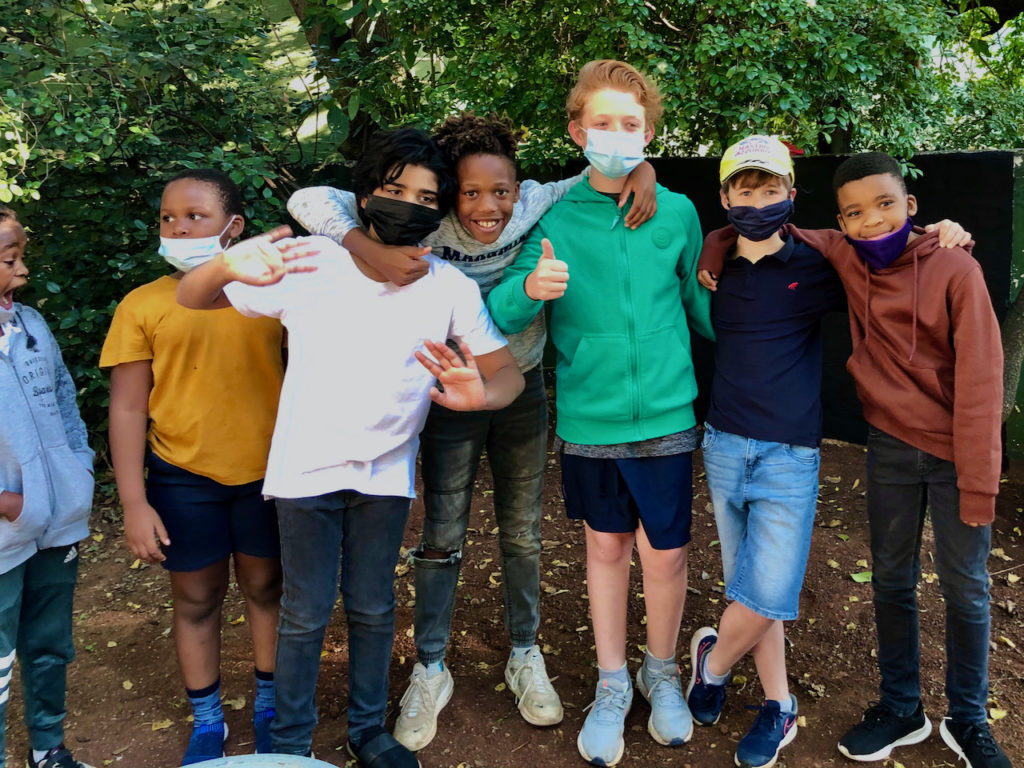 Kairos School of Inquiry believes that, when life at school is happy and meaningful, children are able to go out and have a positive impact into the world. Based in Parkview, Gauteng, Kairos is a proud member of "small school movement". They provide a full primary school service from Grade R to Grade7, and graduates flourish in a wide variety of mainstream, upmarket high schools around Joburg. Currently accommodating 42 children, Kairos will always be a small school, growing gradually to 80 in the future.
Along with its ideals around its unique mix of Nonviolent Communication (NVC), inquiry based learning, integrated studies and whole-brain learning, Kairos enjoys the advantage of being small.
Kairos head teacher ,Marc Loon , offers some insight into choosing a small school for your child. "Choosing a small school comes with advantages and disadvantages. Certainly, the economy of scale of a large school creates more choices of in-house extramural activities, and a small school requires more involvement from parents compared to larger schools. Fortunately, there are many significant advantages to compensate for the disadvantages," says Marc.
He offers four advantages of sending a child to a small school.
1. Relationships between children
Small schools create closer relationships between people. When everyone knows everyone, the consequent emotional safety nurtures self-assurance. There is an inevitable friendliness in the social atmosphere. Also, in a small school, children are obliged to befriend children different to themselves, improving social skills such as tact and awareness of difference (unlike the norm of grade-specific friendships and social cliques in large schools). "At Kairos, friendships between grades are the norm, since everyone is implicitly pressed to get along with everyone else," says Marc. "Moreover, tensions and conflicts are more easily addressed and resolved in a small school. This in turn brings about improved self-awareness in individuals and deep social harmony in the school community."
2. Teacher-pupil relationships
A similar principle applies with teacher-pupil relationships. Every child knows each staff member, and sees them as full human beings, not merely a repository of knowledge and test results. Teachers know each child in the school, the implications of which are educationally significant: all teachers can contribute collaboratively to a deep understanding of each pupil — including their whole school experience as well as their biographical background and home context. "Although some parents prefer the anonymity of the latter, this deeper knowledge of our children's lives invariably enhances the educational effectiveness of the classroom," continues Marc.
3. Systemic innovativeness and flexibility
A small school means sudden changes are more possible than in a large school, for any change will affect fewer people. Taking advantage of opportunities that present themselves at short notice has huge educational value. "Our flexibility has been essential to much of our educational success in general, for innovations such as, inter alia, our 'Rosses' school currency and the associated weekly Market Day, our annual Cardboard Challenge, Partner Projects, our Pop-Up School days, our whole school birthday blessings and many other incidental experiences. These types of innovations would normally need to be planned long in advance in larger schools, but we can adapt easily to the need at the time. A small school enables us to be open to opportunities at hand, and maintains innovativeness as a sustained aspect of our small school," says Marc.
4. Greater individual agency
Linked closely with our innovativeness and flexibility, a small school also implies greater agency for individuals — both teachers and pupils. From a purely statistical perspective, each individual is a more significant member of the community than in a larger school community. Kairos's size (combined with our particular ethos) allows teachers and pupils to consider new possibilities for innovation. The self-confidence, initiative and personal sense of agency children are encouraged to acquire in a small school such as ours has profound educational value for their futures. Acquiring such qualities are intrinsic to a small school, and such qualities are particularly relevant to the future requirements of society.
In 2016, the World Economic Forum embarked on a study of what competencies and character qualities will be important for students to acquire in preparation for the rapidly changing society of their adulthoods. The "competencies" and "character qualities" are more likely acquired in a small school environment than a large one.
"Certainly, it is not guaranteed that all small schools will achieve these educational objectives, but a small school community makes it more likely. In a large school, certain individuals will shine above the rest for reasons related to their academic and sports performance, or their innate capacity for social leadership. In a small school, everyone tends to shine — the particular "genius" in each individual child tends to be more noticeable in a small school community. And when the community values qualities in an individual, those individuals tend to value those qualities in themselves too," concluded Marc.
Admissions for 2022 are open. If you would like a tour, or more information, please contact Kairos on 011 646 6221 or  info@kairosschool.co.za.