Prima Baby
Category

Advice Column, Baby, Parenting, Pregnancy & Baby
A car seat will no doubt be the most important purchase a parent will make when it comes to baby travel. A mandatory purchase, car seat purchases should be well-thought out to ensure the safest and longest use for the child.
Many parents have already purchased the child's first car seat as part of a travel system, and find themselves in a position where the child no longer fits the group 0 and is in need of a forward-facing seat.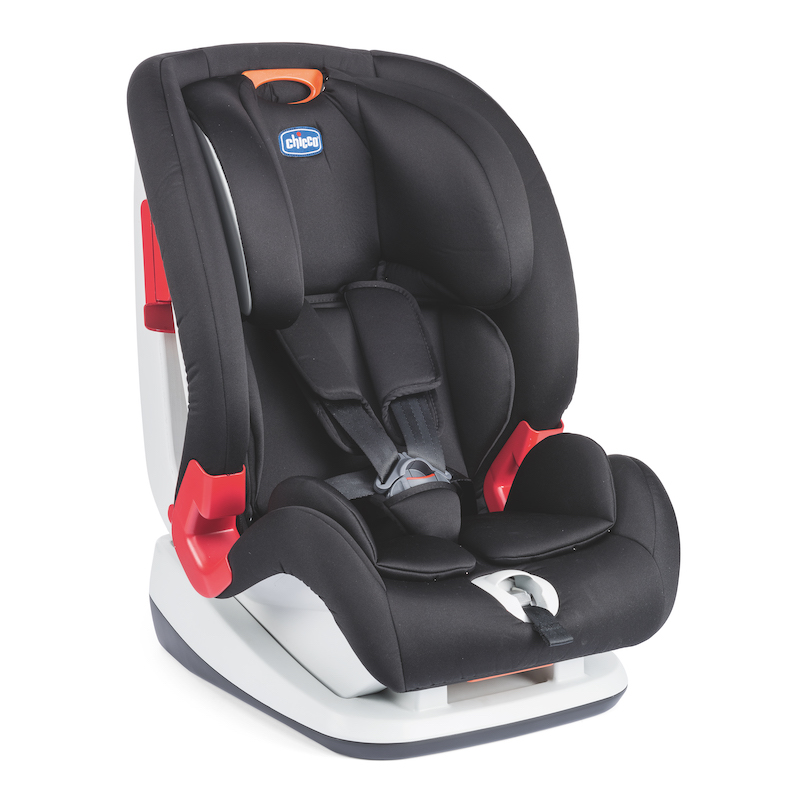 This is where the Chicco Youniverse comes in. A group 1/2/3 car seat, it is suitable for children from 1 years to about 12 years old. Beginning with a newborn reducer for smaller children, it can be removed as child starts growing. The Youniverse will continue to grow with your child, with shoulder and head rests being adjustable.
An Isofix and seat-belt installed car seat, the Youniverse will recline for extra comfort and remain your child's best traveling companion until they are old enough to be out of a booster seat.
Youniverse is available in black and white at all good baby retailers now.