Prima Baby
Category

Advice Column, Baby, Pregnancy & Baby, Toddler
One of the best ways to set your little one up for oral hygiene success is to establish a baby dental care routine from the very beginning.  Besides laying the groundwork for good hygiene habits later, it's a fantastic way for parents to interact with their little one.  Cleaning your baby's mouth can also become a special time for snuggling and bonding with your child.
The goals of this routine should be to:
Establish a habit of brushing at least twice a day
Keep baby's mouth clean
Help baby get used to the feeling of having a clean mouth.
These goals are simple enough, but many parents aren't sure when to start brushing baby's teeth and gums, the simple answer is from as early as possible!
Chicco's range of toothpastes contain low abrasion formula's that use xylitol and fluoride as their main bacterial control. Our awesome flavours are mild and will get your little one's brushing for longer! Available in Apple-Banana, Strawberry, Fruit Mix and Mild Mint flavours from only R79.99 at participating outlets.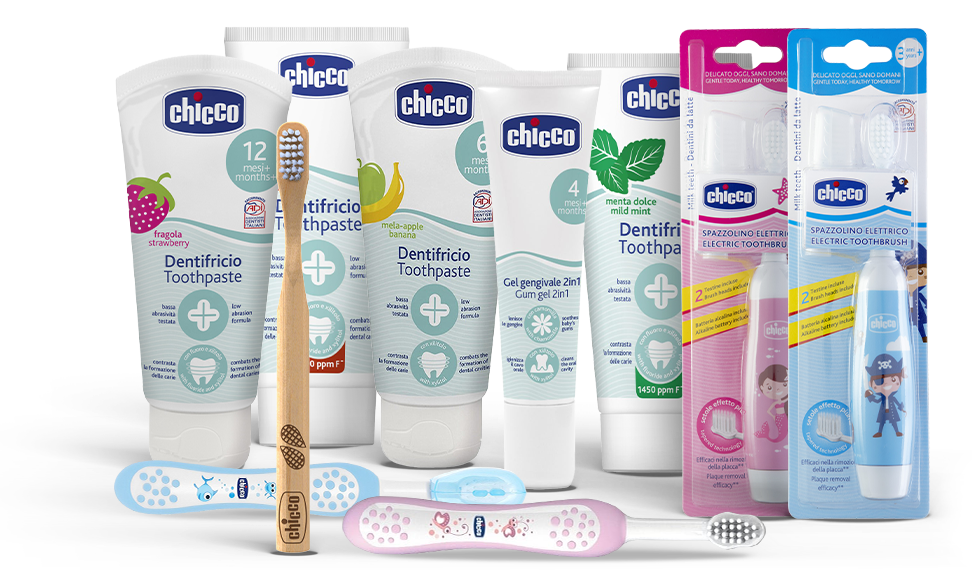 For more information head to www.chicco.co.za