Prima Baby
Category

Advice Column, Baby, Parenting, Pregnancy & Baby, Toddler
Welcome to the world of stylish baby feeding.
The champion of all highchairs is back with the brand new, most versatile option yet – the Polly Progres5.
As advanced as a highchair can get, this bold and daring red polka dotted high-fashion baby product is designed with convenience in mind so you can #parentmore as you give them the best possible feeding and weaning experience.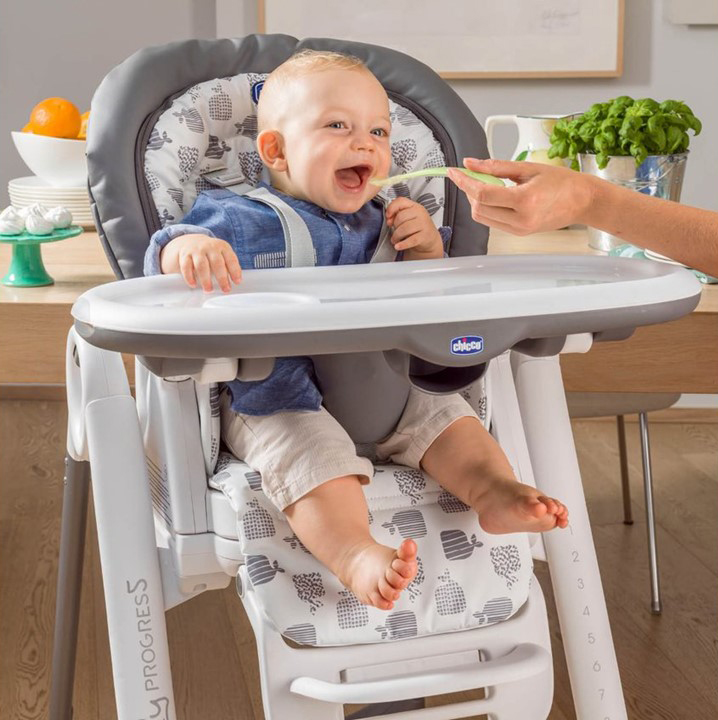 Allowing you to start feeding with ease from newborn, the Polly Progres5 grows with your child until they are ready to join their family at the big table. And even then, the Polly can come along.
The fully-reclining seat is a first for Chicco highchairs. Bottle feed from newborn and allow the chair to continue supporting as your child grows. The Polly Progres5 has all the convenience of an everyday highchair with superior adjustability and functionality. 4 recline positions with one-hand adjustment and 8 height positions make it easy to bring growing children up to the table. Snap-on highchair with booster tray includes removable liner and stores on rear legs. The highchair seat easily detaches from frame to create the booster and stool configurations.
When it's time to grow up the fold-away foot rest swings out of the way to create stool configuration. Highly space-saving, the highchair is only 11.5 inches when folded for storage in between meals. And with an extra padded cushion, the Polly Progres5 is the most comfortable seat in the house.
Modes: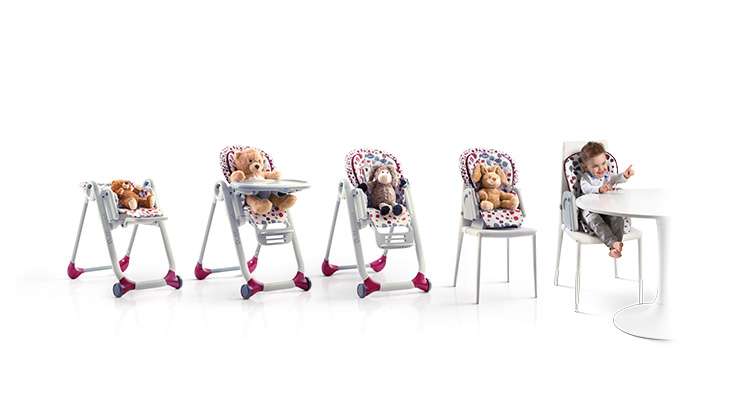 Baby: Reclining seat mode and fully upright mode for baby feeds.
Toddler Booster: Highchair seat detaches from frame to create high-back booster.
Big Kid Booster: Zip-off extension panel and fold-away arm rests convert booster to a more portable seat.
Youth Stool: Highchair frame converts to height-adjustable stool with snap-on seat.
With a 12-month guarantee you can rest assured that the Polly Progres5 is the only highchair you will ever use again.
Grab them on special for a limited time at www.shopchicco.co.za for R4499.