Prima Baby
Category

Advice Column, Baby, Toddler
Trusted by doctors, orthodontists and parents for over 63 years, Chicco is a world-famous Italian brand that produces only the best quality pacifiers that align with your babies oral growth and development.
The Chicco Physio teat is designed to allow breathing to be the most important factor in a child's soothing process. Naturally opening up airways, the teat sits comfortably in the child's palette to avoid moving around and saliva build up.
With various sizes available, the Physio teat starts at the smallest size possible with the Physio Micro range of pacifiers. Perfect for even premature babies, this micro teat is the start of the series and the perfect start to a child's soothing process.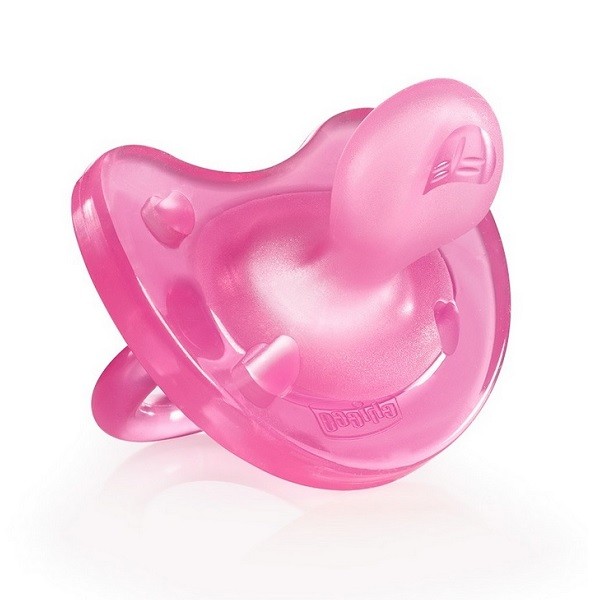 As the child grows, the Physio Air teat is slightly larger, with cute fashion buttons and various options available in terms of age and gender. Holes on the pacifier plate allow air between the skin to avoid dummy rash. Luminous versions of the Physio Air are available for night time dummy loss without waking the child.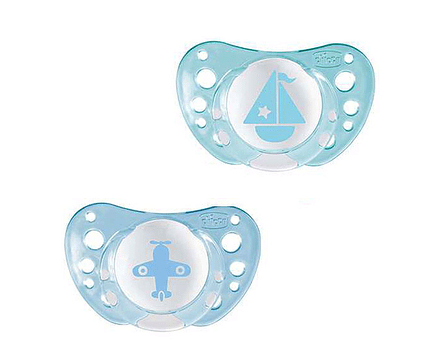 The most popular of the Physio teats belongs to the Physio Soft pacifier range. With colours ranging from nude to pink, purple, blue and green, the Physio Soft is a one-piece silicone dummy with appropriate airholes to avoid dummy face rash. They go up in age groups from newborn and are perfect for those face sleeping moments without leaving harsh marks or hurting little faces.
Whatever Physio teat you choose to begin your child's soothing journey, you will be guaranteed a world-class pacifier with orthodontic approval.
Available at Baby City, The Kid Zone, Loot, Takealot and other participating retailers.