Prima Baby
Category

Advice Column, Baby, Parenting, Pregnancy & Baby, Toddler
Chicco, a 63-year old leader in baby products, has tirelessly committed to ensuring that all strollers and prams have optimal comfort and functionality for children. On top of this standard promise, Chicco looks after the needs of parents, allowing mom and dad to #parentmore – the Chicco catchphrase for stress-reduced parenting.
The Ohlala2 stroller is one of the lightest strollers on the market. Weighing in at just 3.8kgs, it is known as the stroller you can lift with one finger. Perfect for busy modern parents, the Ohlala folds down into the square book-fold and takes up minimal space in the boot of your car or the home.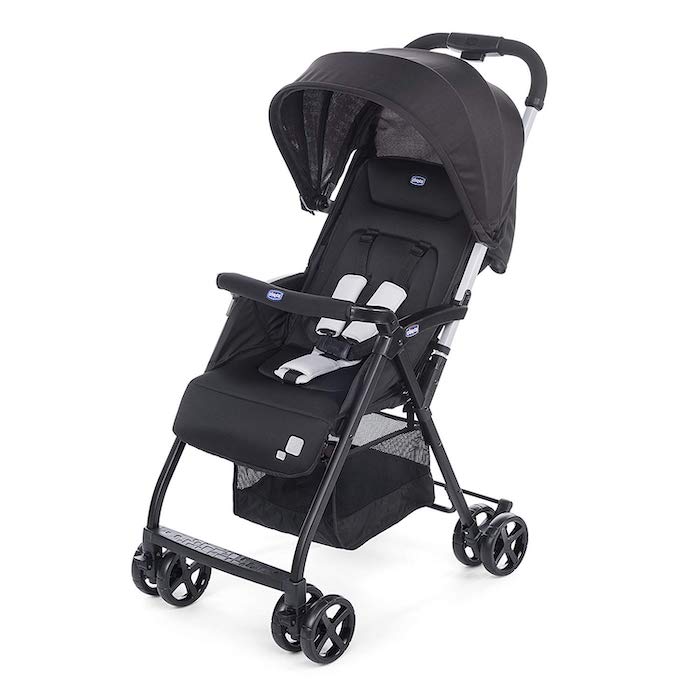 In a deep black colour with white graphic details, the Ohlala is on-trend and historically has been one of Europe's best-selling Chicco strollers due to convenience and level of functionality for baby. It is also available in twin format (Ohlala Twin).
Complete with large canopy, full recline, large storage basket and bumper bar, the Ohlala2 provides a safe and comfortable journey for your little one from birth – 15kgs.
Grab a Chicco Ohlala2 at participating retailers such as Takealot.com, Loot.co.za, Thekidzone.co.za, Babanino.co.za, Brand Hubb, Little Kingdom online and others.