Prima Baby
Category

Advice Column, Baby, Parenting, Pregnancy & Baby
Chicco, one of the world's most beloved baby products labels, brings you indoor furniture for your baby with the utmost luxury and quality, that is affordable and most importantly, guaranteed for 12 months.
The Next2Me original co-sleeper keeps getting better and better. An original concept by Chicco, the bedside co-sleeper has become one of the most valuable pieces of baby Original creators of the bedside co-sleeper, Chicco has improved time and time again upon popular designs to ensure the best for your little one. It goes without saying that the benefits of having baby nearby and comfy at night offers the utmost peace of mind for parents.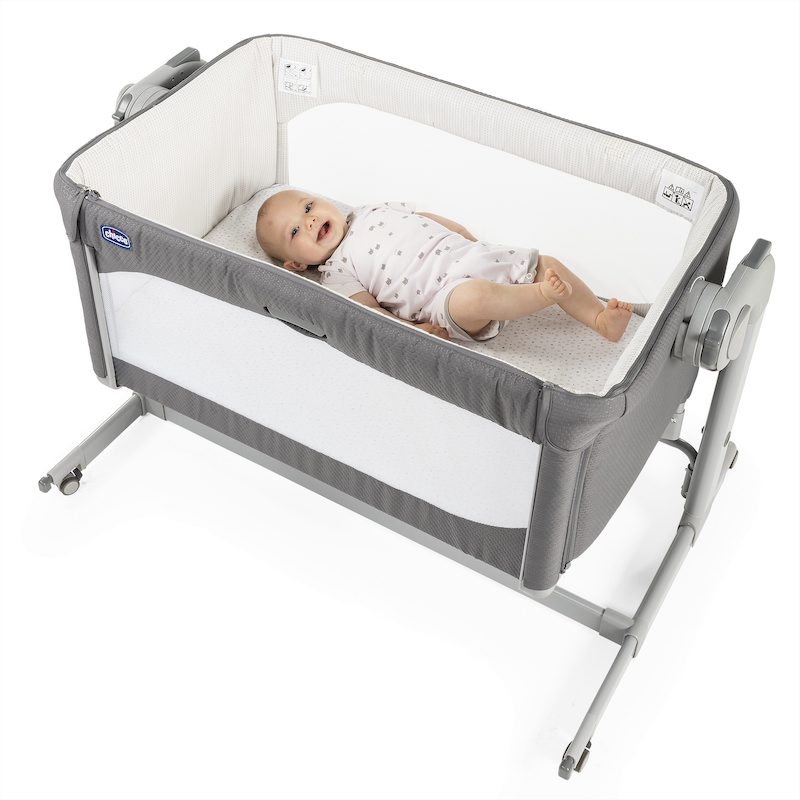 The Next2Me Magic is the co-sleeper with the one-handed opening and closing options. Made from the finest quality materials, this sturdy and versatile bedside cot has telescopic legs to ensure a perfect fit with every type of bed, pulling it as close as mom would like. With tilting abilities and a clear mesh side, mom can have full view of the sleeping baby, or easy access for night time feeds. In a stunning new colour for 2021 (Moon Grey), the Next2Me Magic goes with all bedroom décor, making it a gorgeous addition to your household. The co sleeper boasts a sturdy and firm mattress and great ventilation, making it the perfect first cot for your little one.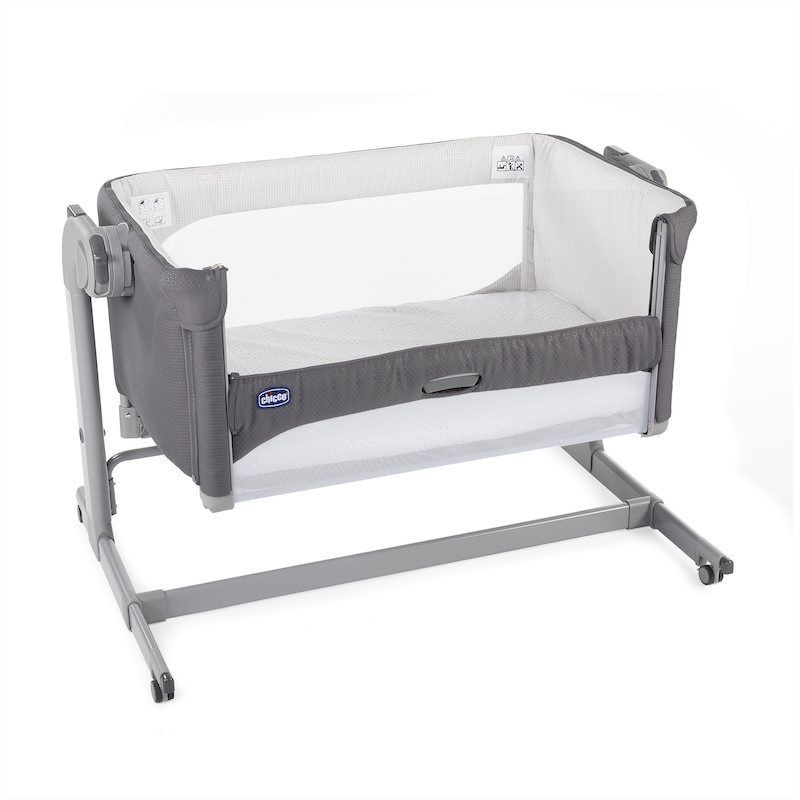 Pick up a Next2Me Magic in Moon Grey from Takealot, Loot.co.za, Babanino, Baby Boom, Brand Hubb, The Kid Zone