Prima Baby
Category

Advice Column, Baby, Parenting, Pregnancy & Baby, Toddler
The Chicco First Dreams range is one of the most beloved sleeping aid, nursery toy lines in the world – more especially because they are toys that serve multi-functional purposes and really work when it comes to relaxing babies.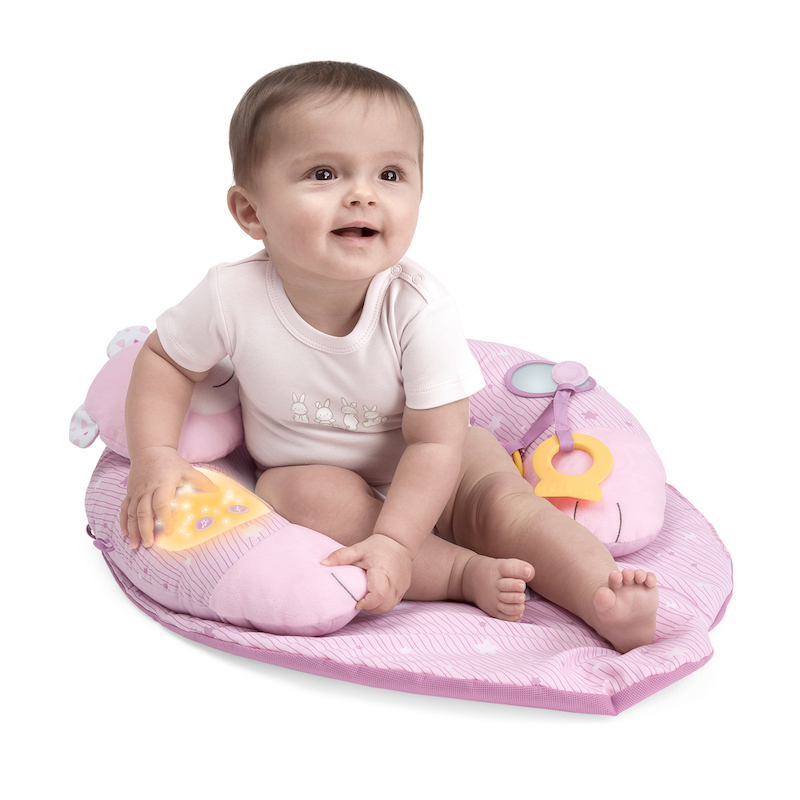 All tested in the Chicco Observatory sleep laboratory in Como, Italy, the products are customised to soothe babies and let them drift off to a gentle sleep, as well as turn the nursery into a relaxing environment.
A new favourite from First Dreams is the Nest.
Available in either soft pink or baby blue, the padded cushion nest is the perfect nursery item to cuddle baby during nap time from 2 months old. As the baby grows, the item can be used for tummy time activities and abdominal strengthening, and eventually a firm back support during sitting.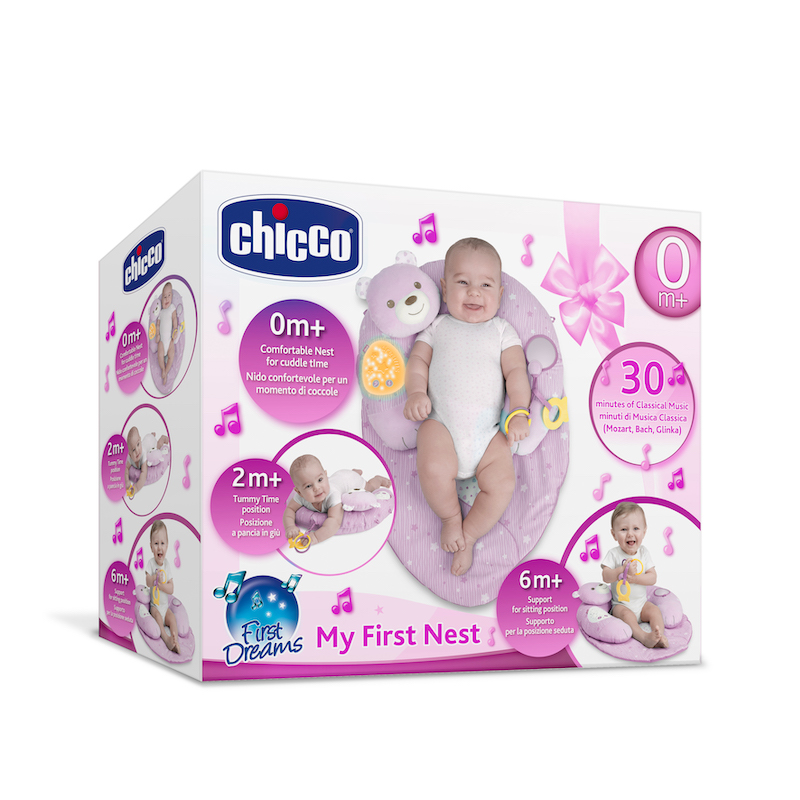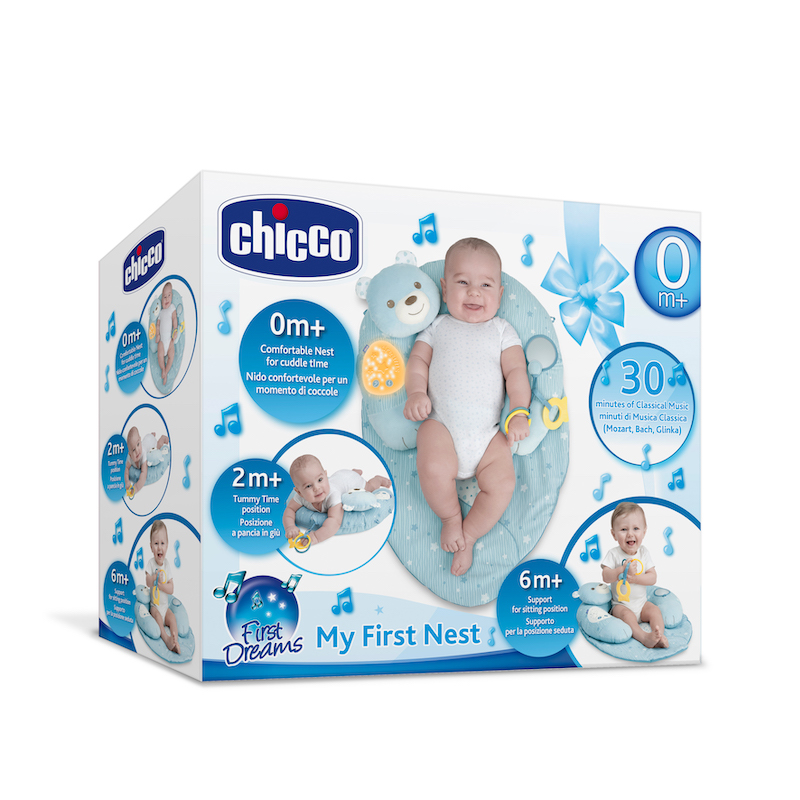 The padded sides safely prevent baby from rolling over, while the toys, teethers and mirror on the sides provide stimulation for the senses.
It also has a musical box to play soft classical music, as well as shining lights for your little ones amusement.
All in all, the Nest provides baby with a comfy, cuddly playpen that can be used in their crib, on your bed, or on the floor.
The Chicco First Dreams Nest is available now at Takealot, Loot, The Kid Zone, Babanino and other retailers