Prima Baby
Category

Advice Column, Baby, Parenting, Pregnancy & Baby, Toddler
The Chicco Multiride stroller is the all new off-road stroller that has multi-terrain wheels and is ready for all the action your little one could want as they grow up living the great outdoors.
Strong and reliable, the Multiride has already become a global best-seller due to the fact that more and more families want to take their kids out into unpredictable terrain without the fear of wheel-locking or damaging the stroller.
Equipped with ball-bearings and a full swivel, the wheels are made from a strong rubber than can withstand gravel, tar, grass and sand. Sturdy suspension makes the journey all the more comfortable.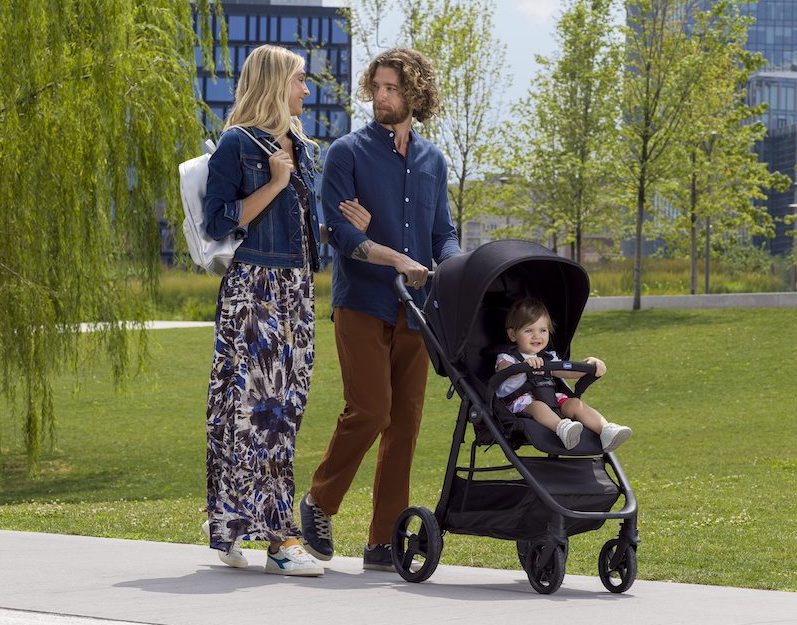 The Multiride stroller also has a fully extendable canopy that offers baby the best protection from the elements at all times. Couple this with the large storage basket and you are ready to face the world. As baby grows, the stroller maintains strength and accommodates your child with ease, allowing 22kgs of weight to be carried.
Without a doubt one of the finest strollers on the market right now, the Chicco Multiride stroller is also compatible with the Kaily Gro 0+ car seat which turns the stroller into a newborn travel system that will last until they are 9kgs in weight.
Give them the most comfortable ride ever whilst offering convenience and value for money with the Multiride stroller.
See www.chicco.co.za for more details.