Prima Baby
Category

Advice Column, Baby, Recently, Toddler, Toy Box
Chicco is a firm believer that babies should move. Keep them moving and growing with a range of toys that is especially designed to work on strengthening muscles from the moment they start moving. Whether with tummy time back exercises, first time walking or energetic play, small movements for growing babies go a long way to provide good skeleton-muscular development.
Move & Grow highlights:
Move & Grow Tummy Time Pillow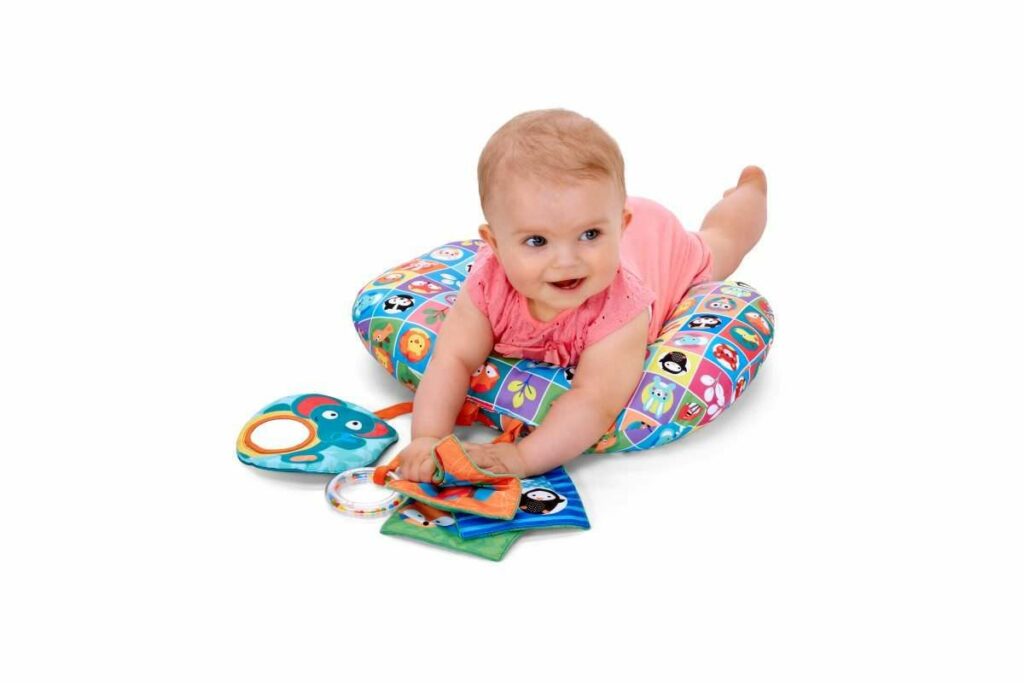 Made in association with Boppy, the world's premier nursing pillow range, these smaller tummy time pillows provide baby with a stable base to start working on their tummy time exercises.
With bright colours and add-on toys to make them stretch and keep them entertained, they are available in neutral colour combinations and pink.
Move & Grow Activity Walker
Walkers are great fun. Helping them take steps with confidence as well as make parents feel much more relaxed about those first wobbly steps, the Move & Grow Activity Walker is a simple way to give them support whilst keeping them entertained.
A melody plays as the child walks, stopping when the child stops, which makes for sub-conscious encouragement to keep taking forward steps. The play park on the front of the mobile has several tactile pieces to play with such as spinning balls, lights and shapes. Available in neutral and pink.
Move & Grow XXL Activity Playmat
Every child needs a good activity mat in their early years. Somewhere to get down on the ground and unpack the toybox without hurting little knees and ankles, the XXL Activity Playmat will soon become your babies very own space of fun and laughter.
Padded and comfy and perfect for naps and has 5 durable rings to hang different toys. The cute animals in the mat will stimulate your child's curiosity and encourage interaction. Easy to close and store away with the two packaging strings. Machine washable.
Available in neutral and pink.
Move&Grow toys are available at a variety of retailers including select Babies R Us, Takealot, Loot, The Kid Zone, www.shopchicco.co.za and others.