Prima Baby
Category

Advice Column, Baby, Parenting, Pregnancy & Baby
100% natural protection for your little ones when they need it most. With Spring upon us, insects are back in full force – mosquitos in particular.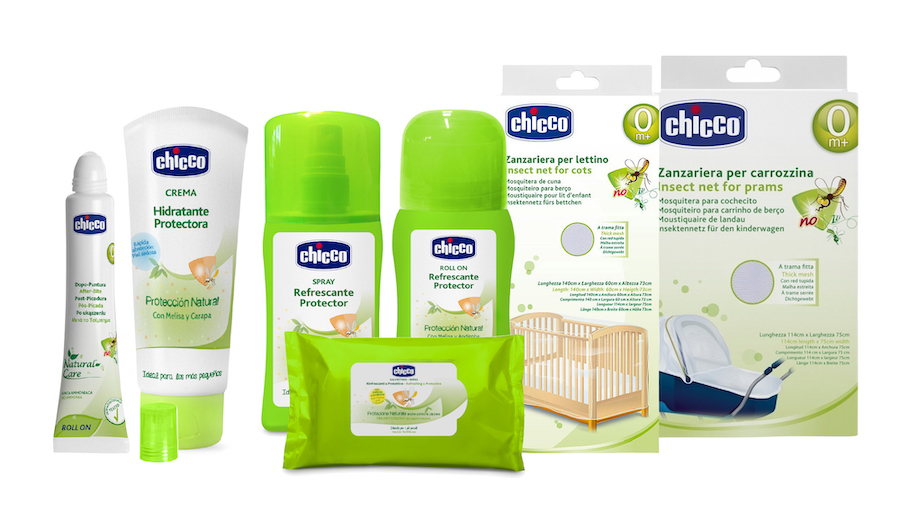 Keep your baby bite and sting free in the gentlest, yet most effective way possible, as well as the most convenient – the Chicco Anti-mosquito range.
A comprehensive range of products that use natural ingredients such as Melissa and Crabwood oils as effective repellents, the range is one of the most popular in the world when it comes to natural baby protection.
Non-toxic and gentle on skin, the products have a fresh and natural fragrance and 100% efficacy rate.
Choose from a mixture of products in the range such as cot and pram nets, roll-on repellent, anti-mosquito spray, insect-repelling wet wipes, after-bite lotion and repellent lotion.
Available at Baby City, Babies R Us, Takealot, Kids Emporium, Loot, The Kid Zone and other retailers.