Prima Baby
Category

Advice Column, Baby, Parenting, Pregnancy & Baby, Toddler, Toy Box
Chicco is committed not only to developing senses, cognitive skills and good sleep in their toy ranges, they also have taken fitness and movement into consideration when it comes to babies.
Many babies live a sedentary life for the first year and ultimately we as parents would like to see our kids move more and grow healthily.
The Chicco Move & Grow range of toys is especially designed to get babies as young as 3 months moving around – at a rate that compliments their personal growth.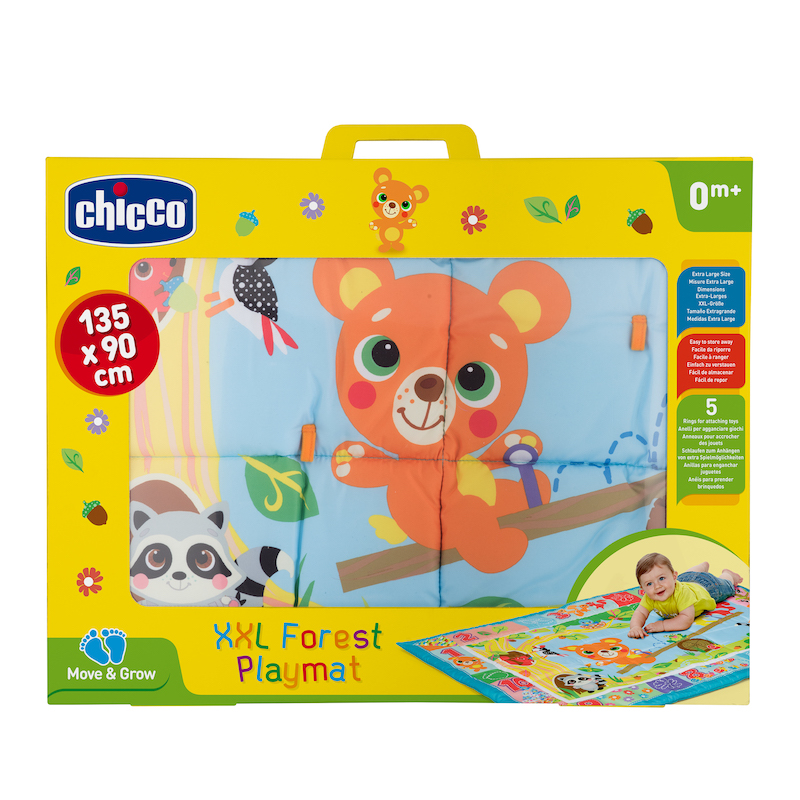 One of the best ways to get babies moving and discovering their bodies early is with a play mat.
A simple mat has been used for generations to allow babies to wriggle and crawl around on whilst either playing with toys or practising tummy time, play mats are a safe and comfy way for baby to learn how to use their bodies.
Chicco now introduce the first extra-large playmat so that baby can take up as much space as they like, either at home or outdoors on picnics. The Move & Grow XXL Fantasy play mat is 140x90cm in size and has two rings to conveniently pack up and store after play time.
The pattern has been designed by child psychologists in the Chicco Observatory in Como, Italy to help engage, stimulate and entertain baby as they come to realise their colours, animals and numbers.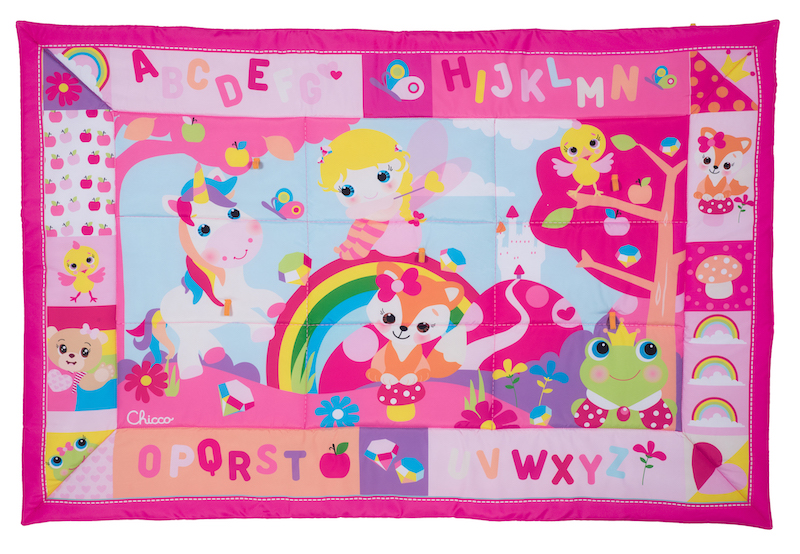 The mats are available in a bright primary coloured pattern or a pink-dominant pattern.
The Chicco Move & Grow XXL Fantasy Play Mat is available now at Takealot, Loot, The Kid Zone, Babanino and other retailers