Prima Baby
Category

Advice Column, Baby, Parenting, Pregnancy & Baby
Chicco, global leaders in all things baby for over 62 years, continue to bring innovation and convenience to parenting. A full 360 degree approach to parenting, Chicco continues to provide quality products from Italy to all corners of the globe, including South Africa.
Heating up a meal for a crying child can sometimes seem like the most important thing in the world, and that's why without a doubt, a bottle warmer will be one of the most important purchases a new parent can make.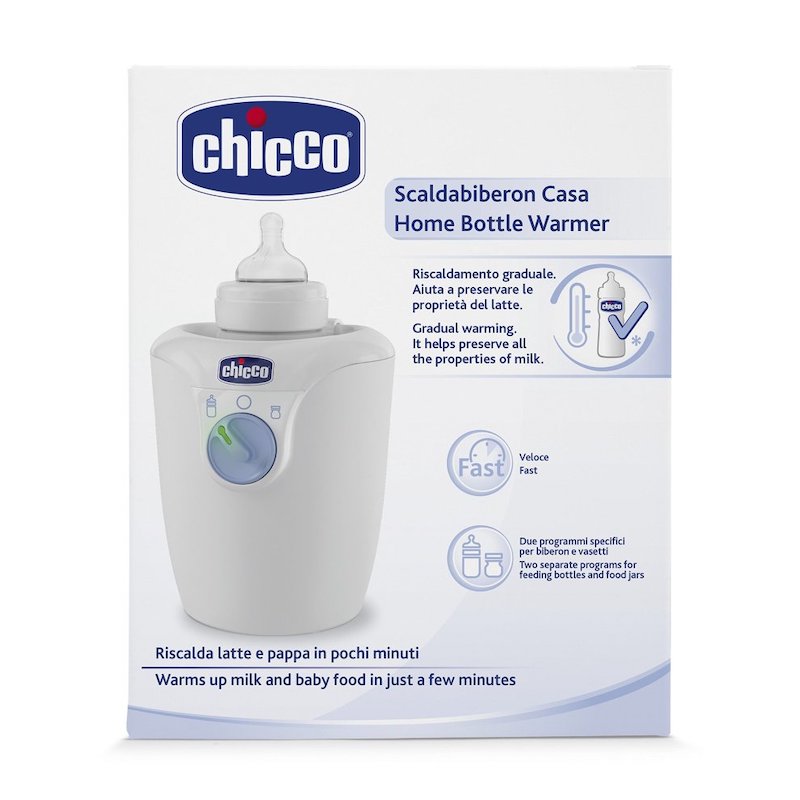 With fast or gradual warming settings, parents can warm up milk in bottles, or food in jars whilst storing all the nutritional value of the food. With a no over-heating risk with the Safe-Stop automatic switch, the Bottle Warmer will soon become your ideal cooking companion when preparing baby food.
Fast, safe and completely user-friendly, this affordable kitchen essential can keep food warm for up to one hour after heating. The special design also comes with its own inner support for smaller bottles and jars.
In a stylish and neutral grey/blue colour combo and small size, it is complementary to any kitchen décor.
Pick one up at Baby City, Takealot.com, Loot.co.za, Babanino.co.za and Thekidzone.co.za.