Prima Baby
Category

Advice Column, Baby, Parenting, Pregnancy & Baby
100% natural protection for your little ones when they need it most. With Spring upon us, insects are back in full force – mosquitos in particular.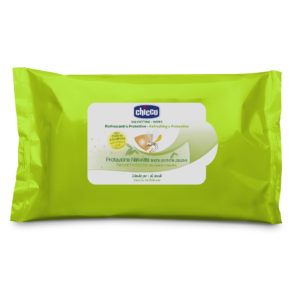 Keep your baby bite and sting free in the gentlest, yet most effective way possible, as well as the most convenient – the Chicco Anti-mosquito wet wipes.
Available in packs of 20 wipes, they are fantastic for road trips, picnics, camping and all other outdoor activities where a quick wipe can help mom feel more assured.
It is part of a comprehensive range of products that use natural ingredients such as Melissa and Crabwood oils as effective repellents. Non-toxic and gentle on skin, the products have a fresh and natural fragrance and 100% efficacy rate.
Choose from other products in the range such as cot and pram nets, roll-on repellent, anti-mosquito spray, after-bite lotion and repellent lotion.
Available at Baby City, Babies R Us, Takealot, Kids Emporium, Loot, The Kid Zone and other retailers.