Parenting Hub
Category

Advice Column, Early Learning, Education, Parenting, Toddler
Learn@Home, our school's arts inspired online learning programme, has been specially devised to facilitate and integrate the holistic development of pre-school and Grade R learners through a unique Play & Learn approach that mimics our school's fun-filled arts powered curriculum presented on site.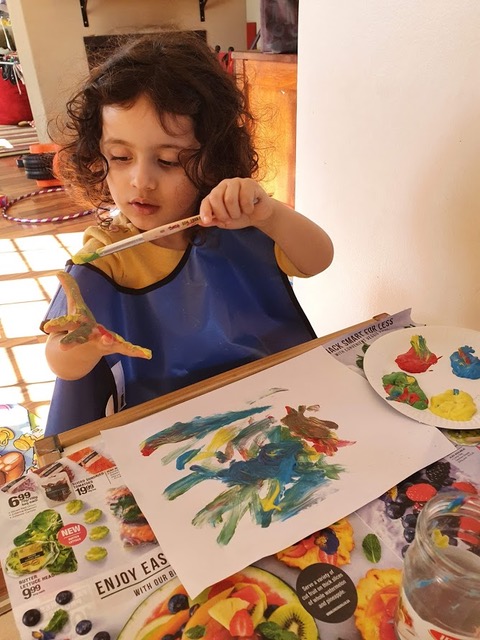 Creativity, problem-solving skills and inspiration are key elements of our well-researched offering that addresses school-readiness throughout and prepares young learners for making a meaningful, happy and balanced start to life.
We are passionate about the power of the arts to develop linguistic, mathematical, emotional, physical, social and artistic skills in children. Tried and tested traditional teaching methods are refreshed and infused with elements of music, dance, drama, art and a variety of other exciting creative, sensory and physical education activities, merging into a fascinating, enjoyable and inspiring curriculum that helps you to nurture whole-child well-being in your little one from a young age.
What ages does your online schooling cover?
2 Years to Grade R
Are you taking new learners at this time?
Yes
How are your online classes conducted?
Integrating our arts powered approach, our lessons are carefully and lovingly planned by qualified teachers, including specialist music, dance, drama and art pre-school and foundation phase educators.
Daily activities are presented in the child's "virtual classroom" where the parent easily accesses every day's clearly outlined calendar of inspiring, child-friendly lesson activities, presentations, fun video clips and optional Zoom lessons and meetings, the latter adding a dedicated teacher's personal touch and an element of social interaction for your child. Should parents have questions or concerns about their little one's development, they may get in touch with us for clarification, reassurance or advice.
Are lessons conducted in groups or one on one?
Zoom and/or streaming sessions, consisting of circle time and story-reading activities, are conducted in groups for our junior preschoolers and school-readiness sessions are presented in a similar format in small groups, for senior preschool and Grade R learners.
Is your school able to mark and report on students work submitted?
Our platform makes provision for brag activities and photographs of your little learner's masterpieces to be uploaded, allowing our teachers to provide you with feedback and positive reinforcement for your little one.
Further information
Capriccio! Arts Powered Schools is a registered independent school in Cape Town that has successfully been offering arts inspired early childhood education for 7 years. Our Grade R curriculum is CAPS-aligned to ensure school-readiness, a comfortable transition into Grade 1, that creative edge and a head start in a new, post-Covid-19 world.
Contact Details