Prima Baby
Category

Advice Column, Baby, Pregnancy & Baby, Toddler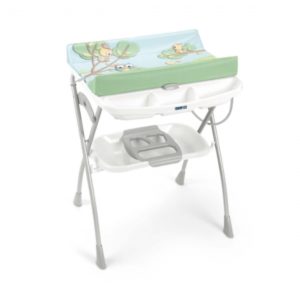 CAM introduces the new Volare Changing Station – one of the most beautiful necessity items in your little one's bath time routine.
Designed with the character-based friends owl and bear, the changing station has two matching items available, namely the Idea Chair and the Campion High chair, but is sold and used separately as a bathroom or nursery item.
With drop prevention system and a soft changing mat, a bathinette with two anatomic seats, the Volare Changing station makes baby's bath time easy and convenient for parents.
It comes with a storage compartment for sponges and soaps, a plug with a drainage pipe and a drawer to hold bottles.  Ideal for even the smallest bathroom, the changing station also folds up for compact storage.
The Volare Changing Statin is available now at Hamleys stores, selected Kids Emporium stores, Me Mom & Dad (Greenstone), www.takealot.com, www.loot.com, www.thebabyzone.co.za& www.purplepepperz.com