My Breastpump
Category

Advice Column, Baby, Breastfeeding, Pregnancy & Baby
Breastfeeding is the most natural way to feed your baby and yet there are many breastfeeding goodies available to help you breastfeed. For you to take advantage of all the extra help that you can get with breast feeding it is important to know what the gadget was meant to help with and then also how to use it correctly.
My Breastpump has a few really stunning and extremely helpful goodies that can assist you with breast feeding, be it to help store milk or because you are battling with sore nipples. Let's start with our favorate Ameda breast pump:
Mya Joy Hospital Grade Double Electric breast pump: we love it because it is so useful and easy to use. With the Mya Joy you can express quickly and quietly. It has different size flanges which makes your pumping much more comfortable and has a battery option which makes it easy to pump during load shedding. The Mya Joy can be used by an exclusive pumper or a part time pumper and it can help to increase your milk supply. It has a 2-year warranty and can be claimed back from some medical aids.
Lets look at some gizmos that help your nipples: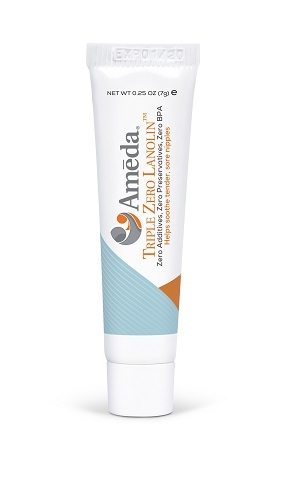 Comfortgel Hydrogel pads: These are an absolute must for more painful and damaged nipples. They help to sooth and heal cracked and damaged nipples. They help to reduce swelling as they can be applied cold and allows for wet wound healing. Our ComfortGel pads are the longest lasting pads as they last for 6 days.
DuoShell: The Duoshell can assist with 2 different issues as it names suggests. It is worn between feeds. The front shell has holes on the top section to allow for air movement so that your nipples can dry and a small milk catchment area on the bottom so that any leaking milk will be caught. The back part of the shell has different sized holes. The smaller hole is used to help gently pull-out inverted nipples. The shell with the larger hole is used to protect a damaged nipple from fabric friction and accidental touching. This way it allows your nipple to heal in a dry touch free space.
Nipple Shields: Ameda has 3 different size (16mm, 20mm and 24mm) nipple shields which can be used to help premature infants latch, help reduce pain from a baby's shallow latch due to a tongue tie, help to reduce pain while breastfeeding and allow the nipple to heal. It is important that you get the correct sized nipple shield so that you can feed comfortably. Nipple shields are generally used as a short-term solution while the latch of the baby is being corrected.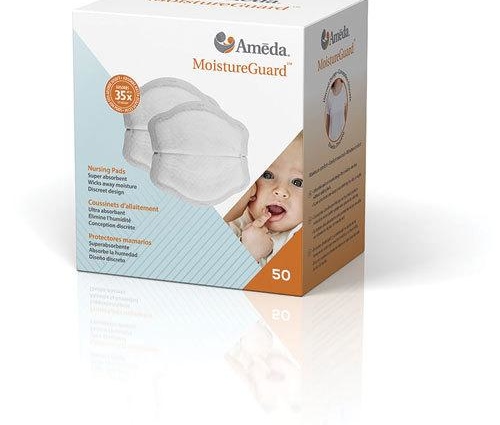 If you find that you need to use any of our products that help to heal nipples, please consider also consulting a lactation consultant so that she can assist you with your latch so that you will prevent the issue happening again.
Some goodies that help with breast milk storage and pumping: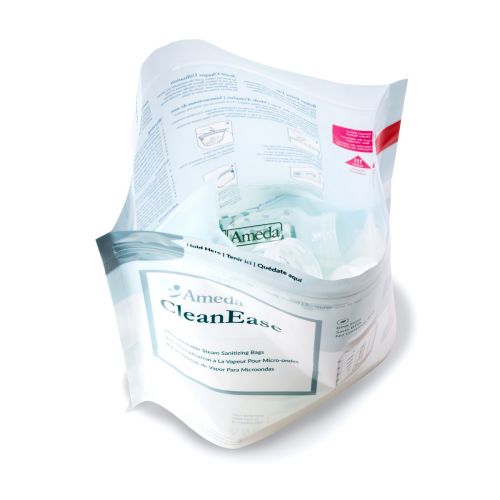 CleanEase Microwave sterilizing bag: These bags are great for using at home or when you need to travel. They are ultra-thin and great space savers when traveling to and home and the office, holiday, or hospital. Another great advantage when using the CleanEase microwave bag is that you have control over how clean your microwave sterilizer is.
You do not need to share with anyone else which makes using the bag in a hospital or work setting more hygienic. You can also transport your pump parts in the bag for extra safety rather than just loose in your bag. These bags are extra-large and able to fit many pump parts into it at one time. You can mark how many times you have used them. You can pour out the boiling water with out opening the ziplock which helps to prevent burning your hands.
Breast milk bags: Ameda Pour'nStore and the MyBreast milk storage bags. Breast milk storage bags are great for saving space while freezing your breast milk. You can lie them flat while freezing so that they freeze into a thin envelope of breast milk. This can then be stacked upright so that you can easily read the label and manage your stash. It is important that you use up your older milk first so that you do not waste any breast milk.
If you are looking for gadgets to help you make your breastfeeding easier follow us on our Facebook or instagram pages. Look for My Breastpump SA and you should find us. Chat to us and let us know what your favorite one is and why.