Prima Baby
Category

Advice Column, Baby, Parenting, Pregnancy & Baby
Bath-time is always fun for babies, but ensuring their delicate skin is looked after is usually a parents concern.
Chicco imports the finest selection of baby grooming products from Italy – all of which have been vigorously tested in the Chicco Observatory Lab in Como, Italy, by top doctors, paediatricians, dentists, psychologists and even parents.
The Baby Moments bath range of products consists of 8 amazing products that are one of the top-selling baby bath products lines in Europe.
Consisting of a wide variety of products from No-tears shampoo, Full body and hair wash, Body wash, Body lotion, Rich cream, Massage oil, Nappy cream and even an alcohol-free Perfumed Water, this luxurious line of products uses only the finest ingredients, ensuring that it remains completely hypoallergenic. Fully dermalogically-tested, the range uses natural products such as rich bran and almond oil for deep nourishment.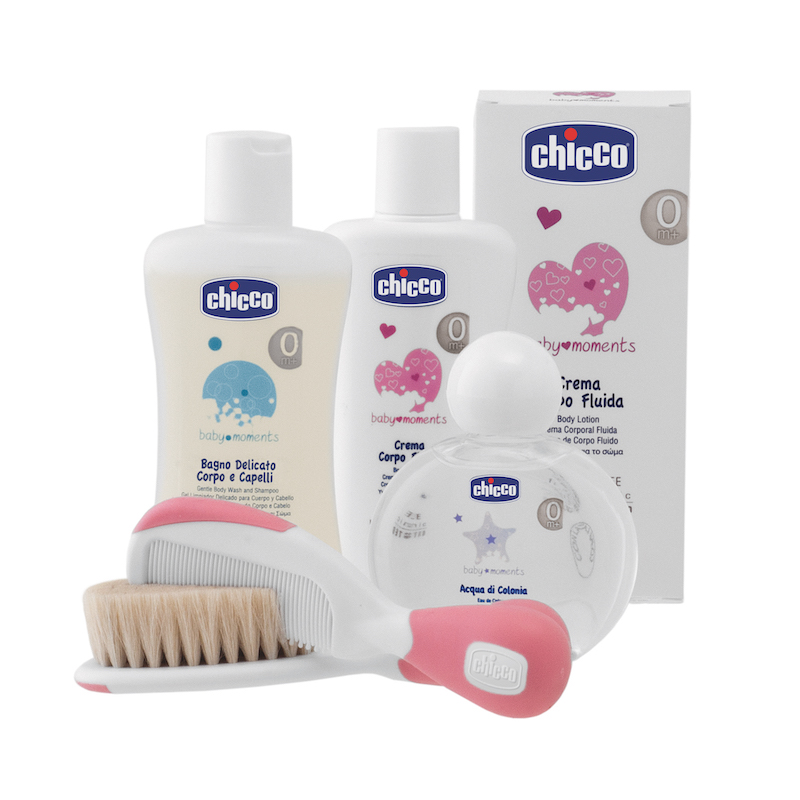 Baby Moments is also one of very few commercially available bath lines that is not tested on animals.
The Cuddle & Bubble free standing bath set is one of Chicco's best-selling furniture units. A complete spa for your baby, the unit consists of 2 sized baths, with a changing tray, shelving for storage and a water pitcher. Adjustable to your height as the standing parent, the bath also easily folds away to blend well with apartment living.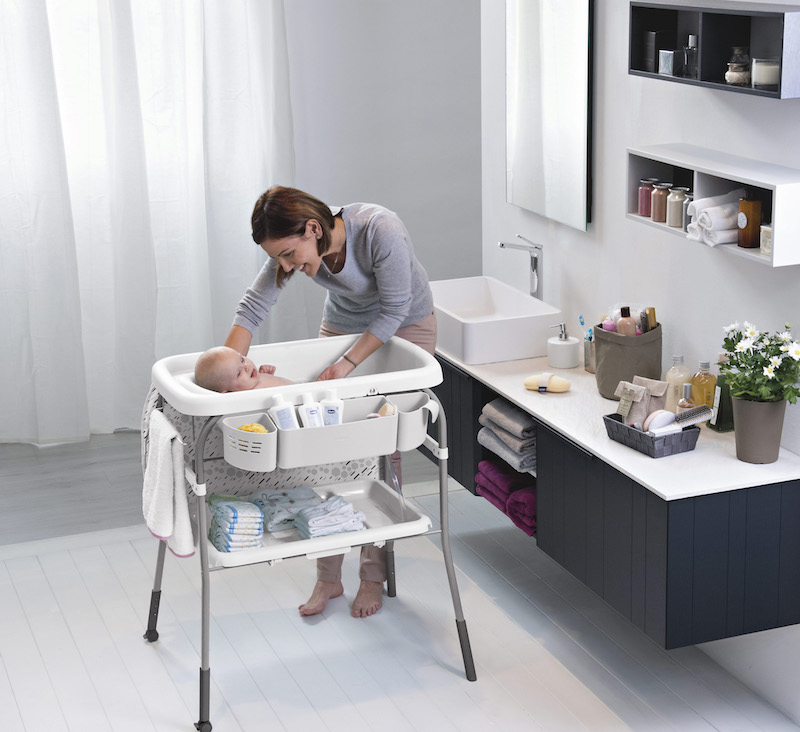 Cuddle & Bubble is available at Baby City stores, www.Takealot.com , www.Loot.co.za , www.babanino.com and www.thekidzone.co.za