Agera Health
Category

Advice Column, Baby, Health, Lifestyle, Nutrition, Parenting, Pregnancy & Baby
How do you know what health products and supplements are necessary or not when it comes to your little one? How do you choose and what do you look for?
Probiotics
Probiotics are beneficial bacteria essential for improving intestinal health. The microflora of newborn babies is underdeveloped, making them more susceptible to opportunistic gut infections1.
By supplementing your baby's diet with probiotics, you can strengthen the barrier effect in their intestines to keep them healthy2. Probiotics can increase the levels of beneficial bacteria in the gut, creating an environment that is unfavourable to the growth of harmful bacteria.
By introducing live probiotic cultures to the intestinal tract, the beneficial gut flora populations are increased and transitory flora, including pathogenic or bad bacteria, are unable to colonise3.
Probiotics therefore:
Fight the growth of harmful bacteria
Support the immune system
Help replace the good bacteria lost through:

Antibiotic treatment4
Diarrhoea & Constipation5,6
GI infection3
Malnutrition
Probiotics can assist in:
Minimising GI discomfort and bloating associated with IBS (irritable bowel syndrome), IBD (inflammatory bowel disease) & colitis (intestinal inflammation)9,10
Prevention and treatment of allergic skin reactions and eczema11
Reducing the side effects of antibiotic treatment4
Vitamin D
Vitamin D plays an important role in bone metabolism and development in the early stages of life. It also seems to display anti-inflammatory and immune-modulating properties.15
Breastfed infants are vulnerable to vitamin D deficiency because of the low vitamin D concentration in breast milk7.
The American Academy of Paediatrics (AAP) recommends supplementation of breastfed, partially breastfed, and bottle-fed infants with 400 IU vitamin D per day, starting in the first few days of life. This will help prevent vitamin D deficiency that may lead to rickets8,13.
Studies have suggested that vitamin D supplementation of infants may lower the risk of developing type I and II diabetes mellitus later in life12.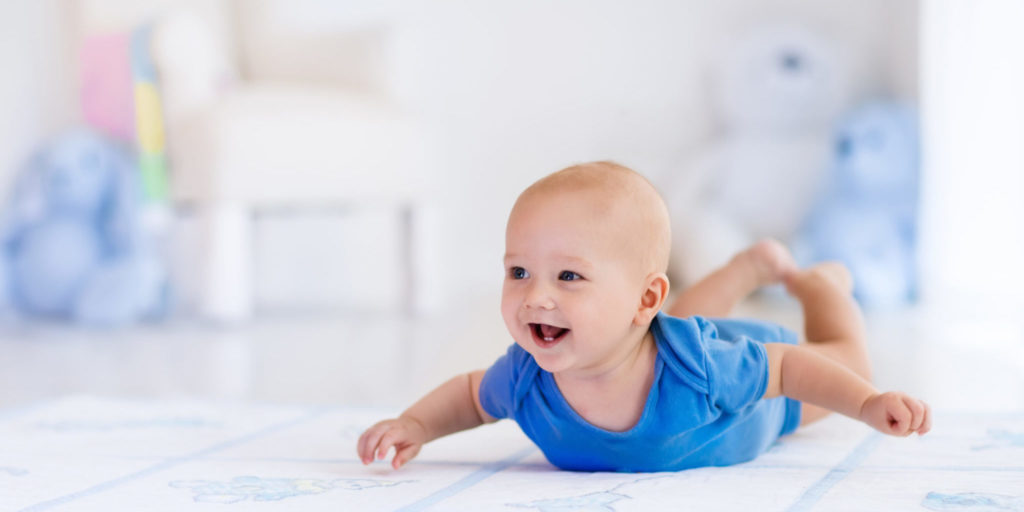 If a foetus or breastfeeding infant receives an inadequate amount of vitamin D from its mother, it can have a direct impact on the baby's health as an adult. In addition to rickets and the risk of developing type I diabetes mellitus, other paediatric and adult health conditions may be impacted by inadequate vitamin D levels in infants and their mothers.14

Vitamin D may therefore: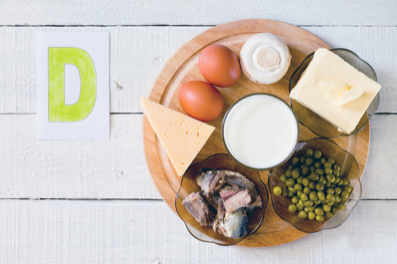 Help with the development of healthy bones and teeth
Contribute to the normal function of the immune system
Reduce the risk of developing certain illnesses later in life
Considering the large body of evidence supporting probiotic and vitamin D supplementation, Probilift D may be an excellent starting point when attending to the health of your baby. Ask you pharmacist for ProbiLIFT D Drops. Also available at selected Dischem stores.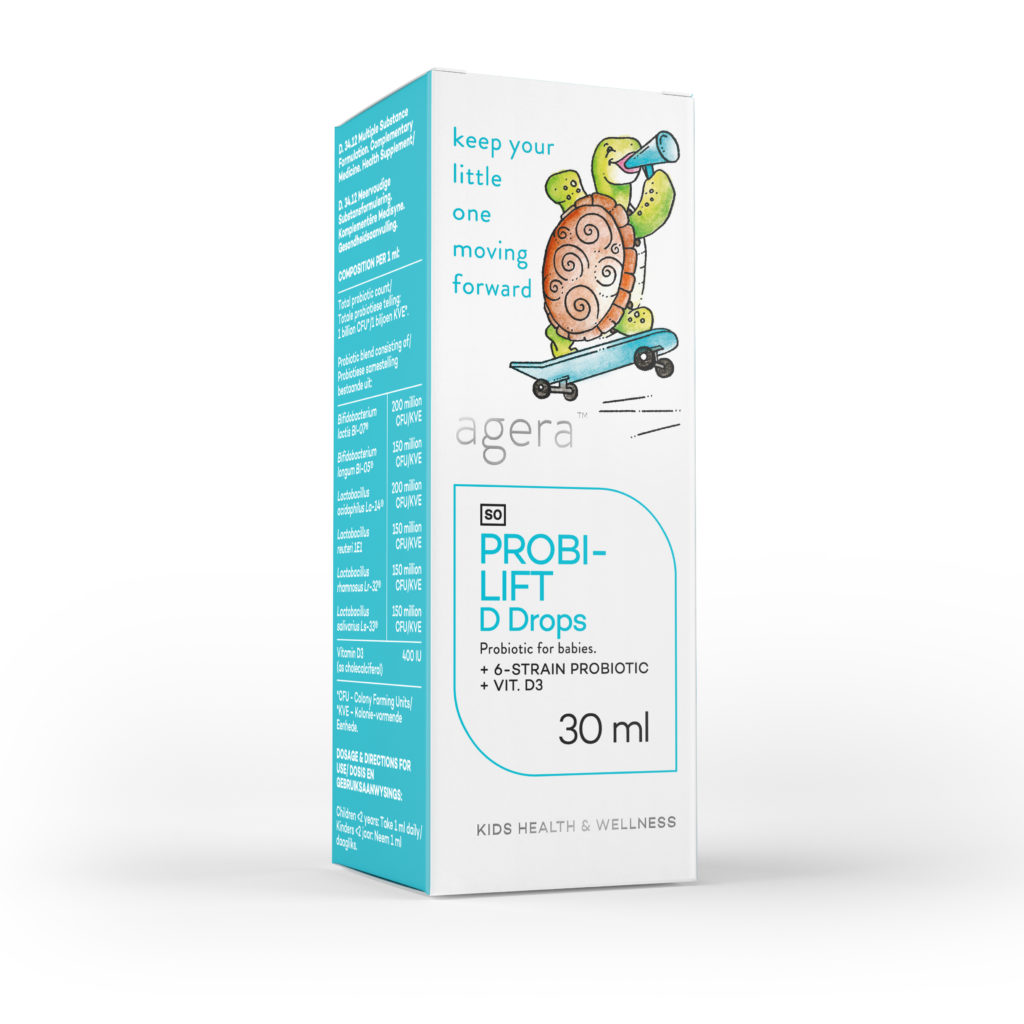 Resources:
Binns, N. (2013) Probiotics, Prebiotics and the Gut Microbiota. ILSI Europe Concise Monograph Series.
Lutgendorff, F., Akkermans, L. M., Söderholm, J. D. (2008). The role of microbiota and probiotics in stress-induced gastrointestinal damage. Current Molecular Medicine, 8, 282-98.
Fooks, L. J., Fuller, R., Gibson, G. R. (1999). Prebiotics, probiotics and human gut microbiology. International Dairy Journal, 9, 53-61.
Kyne, L., Kelly, C. P. (2001). Recurrent Clostridium difficile diarrhoea. Gut, 49, 152–153.
Sazawal, S., Hiremath, G., Dhingra, U., Malik, P., Deb, S, Black, R. E. (2006). Efficacy of probiotics in prevention of acute diarrhoea: a meta-analysis of masked, randomised, placebo-controlled trials. The Lancet Infectious Diseases, 6(6), 374 –382.
Guandalini, S. (2006). Probiotics for children: use in diarrhea. Journal of Clinical Gastroenterology, 40(3), 244– 248.
Umaretiya, P. J., Oberhelman, S. S., Cozine, E. W., Maxson, J. A., Quigg, S. M., Thacher, T. D. (2016). Maternal Preferences for Vitamin D Supplementation in Breastfed Infants. Annals of Family Medicine, 15, 68- 70.
Wagner, C. L., Greer, F. R. (2008). American Academy of Pediatrics Section on Breastfeeding; American Academy of Pediatrics Committee on Nutrition. Prevention of rickets and vitamin D deficiency in infants, children, and adolescents. Pediatrics, 122(5), 1142-1152.
Ringel, Y., Ringel-Kulka, T., Maier, D., Carroll, I., Galanko, J. A., Leyer, G., Palsson, O. S. (2011). Clinical trial: Probiotic Bacteria Lactobacillus acidophilus NCFM and Bifidobacterium lactis Bi-07 Versus Placebo for the Symptoms of Bloating in Patients with Functional Bowel Disorders – a Double-Blind Study. Journal of Clinical Gastroenterology, 45(6), 518–525.
Van der Kleij, H., O'Mahony, C., Shanahan, F., O'Mahony, L., Bienenstock, J. (2008). Protective effects of Lactobacillus reuteri and Bifidobacterium infantis in murine models for colitis do not involve the vagus nerve. American Journal of Physiology- Regulatory, Integrative & Comparative Physiology, 295, 1131–1137.
Rautava, S., Kalliomaki, M., Isolauri, E. (2005). New therapeutic strategy for combating the increasing burden of allergic disease: probiotics: a Nutrition, Allergy, Mucosal Immunology and Intestinal Microbiota (NAMI) Research Group report. Journal of Allergy & Clinical Immunology, 116(1), 31–37.
Danescu, L. G., Levy, S., Levy, J. (2009). Vitamin D and diabetes mellitus. Endocrine, 35,11–7.
Wagner, C. L., Greer, F. R., American Academy of Pediatrics Section on Breastfeeding, American Academy of Pediatrics Committee on Nutrition. (2008). Prevention of rickets and vitamin D deficiency in infants, children, and adolescents. Pediatrics, 122, 1142–52.
Vitamin D supplementation: recommendations for Canadian mothers and infants. (2007). Paediatrics Child Health,12, 583–9.
Kulie, T., Groff, A., Redmer, J., Hounshell, J., Schrager, S. (2009). Vitamin D: An Evidence-Based Review. Journal of the American Board of Family Medicine, 22(6), 698-706.