Prima Baby
Category

Advice Column, Baby, Toddler
Summer brings lots of fun, warm nights and days spent in nature – unfortunately, it also comes with insects.
Keep your little ones protected from mosquitos and bugs this summer with Chicco Anti-Mosquito Bracelets and Clip-ons and get the gentlest, most natural solution to all-round cover.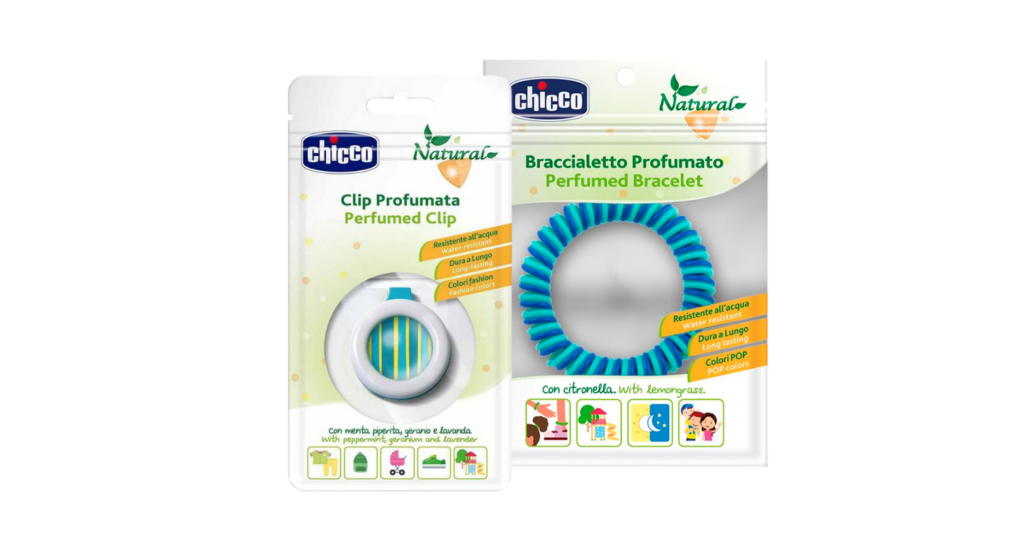 Made with naturally effective ingredients such as Citronella and Lemongrass to provide a gentle perfumed repellent that does not affect a babies delicate skin, slip on a bracelet in a variety of colours, wear it in ponytails or opt for the clip-on repellent which works on strollers, prams and t-shirts with ease.
Unlike most mosquito repellents the Chicco Anti-Mosquito range leaves a great smelling, natural fragrance, reminding you that every time you protect your baby you are doing the least possible harm to their gentle skin.
Available at Baby City, The Kid Zone, Loot, Takealot and other participating retailers.