Parenting Hub
Category

Advice Column, Child, Parenting, Toy Box, Tween & Teen
Who doesn't love UNO… well if you are a fan then certainly UNO FLIP!™will grab your attention and keep the whole family entertained!
As some of you may already know, card games are a big thing in our house. We can spend hours as a family playing a variety of games together. Not only is this important bonding time for us but regularly playing card games creates an opportunity for us to all interact with each other and challenge each other's skills. What I have found is that it encourages my younger children to focus better on their decision-making in terms of what hand to play, figure out how they can outwit the older children and which card will give them the better opportunity of winning. It also creates a space where we can all be competitive but within a safe environment where we all laugh with each other and does not feel like an educational opportunity at all! .
UNO FLIP!™ is very much like the UNO that we all know and love – but with a twist! The cards are double-sided and this new and exciting deck includes a special FLIP card that gives classic gameplay a competitive edge.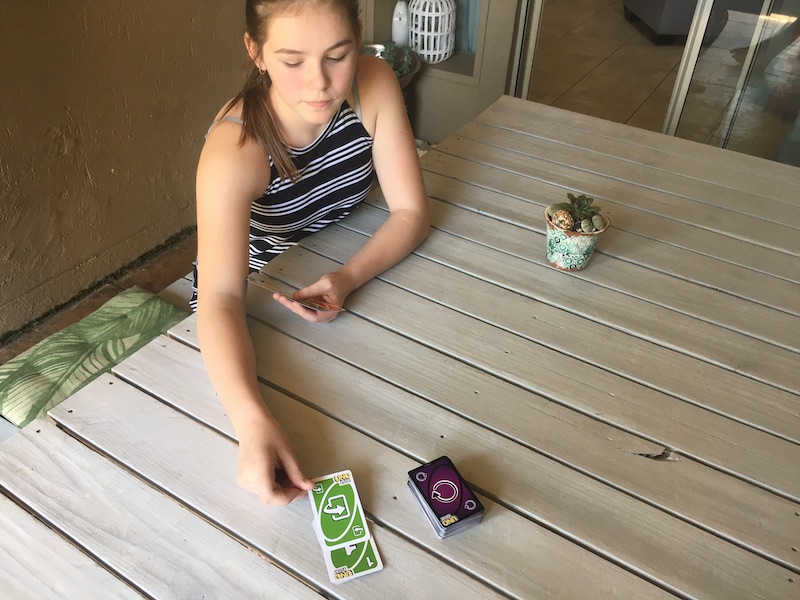 Players take turns matching a card in their hand with the current card shown on top of the deck either by colour or number. In a race to deplete their hands, players can play special cards to slow their opponents down, like Skips, Reverses and colour-changing Wild cards. UNO FLIP!™ also includes new Action cards that really shake things up, like Draw Five and Skip Everyone cards.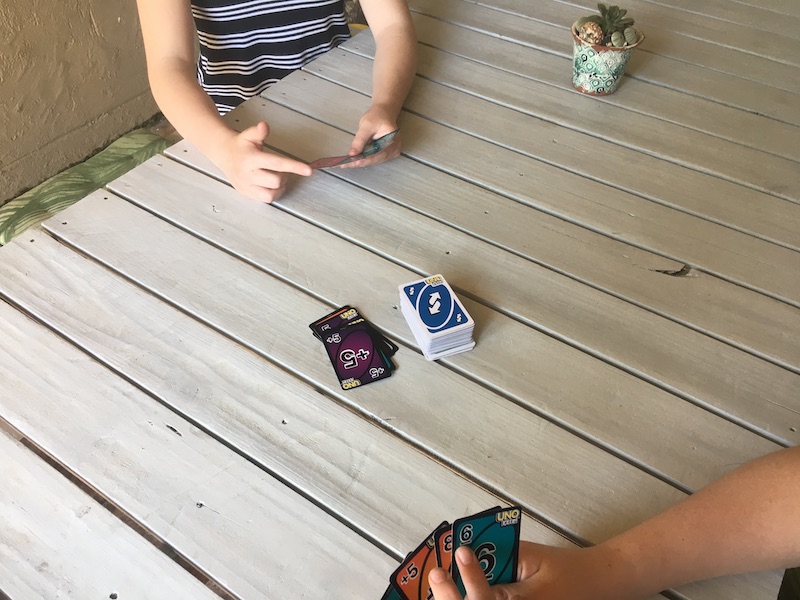 Play the special FLIP card and all cards in your hand, the draw pile and draw deck are flipped over to reveal an entirely new set of numbers and colours on the opposite side! Talk about shaking things up! The holder of the FLIP card then determines whether or not you play on the "light" side or "dark" side of the deck and when you switch it back around. Strategise to rattle your competition and be the first to get rid of your cards to win. This is another educational opportunity for players, no matter what age, encouraging them to hone their planning skills.
When you're down to one card, don't forget to shout "UNO!
UNO FLIP!™ comes in a pack of 112 cards and includes detailed instructions. UNO FLIP!™ is perfect for families and players ages 7 and up.
UNO FLIP!™ is available at your favourite toy store today!