Characterful
Category

Advice Column, Baby, Parenting, Pregnancy & Baby, Toddler
The ABCs are the start of learning our language, and the way we communicate and speak with each other. Teaching our children how to use these letters can seem difficult, and for them it can be a daunting task.
The key when teaching ABCs to your child is to use their curiosity as a building block for learning it. Start small with identifying the first letter of their name: "A is for Andy". This brings in a level of excitement and your child will love pointing out the letters of friends and family names too.
Using tools such as the first letter of loved ones' names, letter toys such as letter crayons, letter magnets, and letter building blocks, all help keep the alphabet at the forefront of your child's mind.
The building block of language
The ABCs are the first thing we learn when discovering how to read and write, and each letter corresponds to multiple sounds whether it's the 'p' in 'hop' or 'peer', or the 'c' in 'silence' or 'cackle'.
It can be overwhelming when learning how to use these tricky, vital blocks of sound, and we know that children learn phonetically at first.
Phonetic language, or phonics, is the sound of language, the 'ah', 'puh'', 'kuh' sounds that can then become known as 'a' 'p' 'k'. This is really useful when getting your children to become familiar with letters.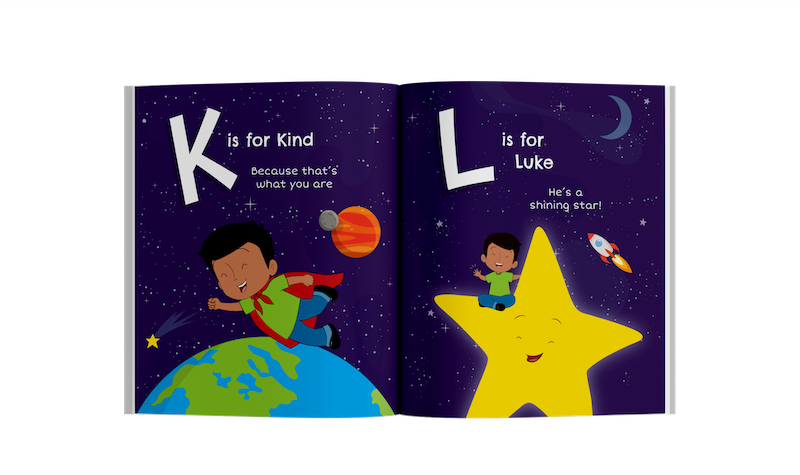 Start their love of language today
With a real love of language, your child will be able to discover books, poems and more that all stem back to the written word.
The door to all of this culture, learning and art starts with a simple A B C. With easy tools, like ABC books, letter toys and crafts, you'll be able to help them start out on a journey that they will be grateful for their entire life.
At Characterful, we love helping children take on and master challenges. Our stories focus on adventures, with personalised characters putting your child at the heart of the tale, and helping them to make the decisions and overcome the difficulties themselves.
That's why we've brought out our own ABC book.
Like all our stories, ABC and ME is personalised. Your child travels through the alphabet, encountering giraffes and pirates, mermaids, zebras and best of all, themselves! Each page is beautifully illustrated, while there are easy rhymes to help your child read it flowingly, and enjoy the adventures on each page.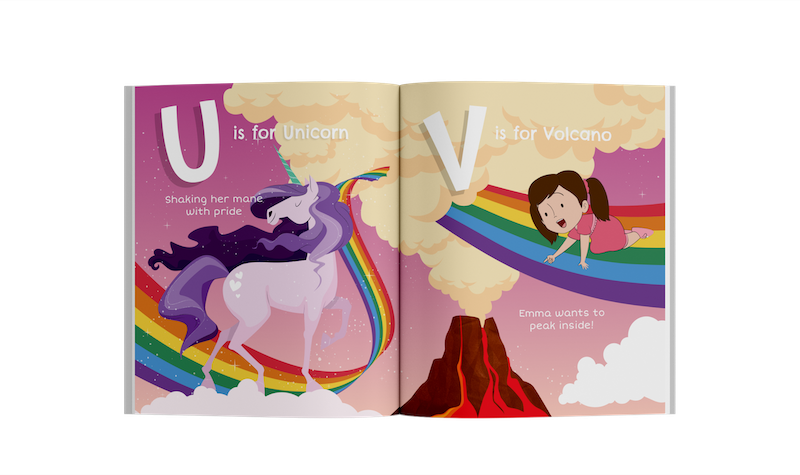 When reading our ABC book to your child, we recommend getting them to sound out the word with you, playing around with it and having fun!
You can read them the fun rhyme to help them see the sound of the letters in action. Children's brains are constantly learning and expanding, more so than at any other time, and by reading them stories, you will be helping their brain's ability to think, understand and grow.