Happy Family Organics
Category

Advice Column, Baby, Health, Lifestyle, Nutrition, Parenting, Pregnancy & Baby, Toddler
Starting solid foods is an exciting time for you and your baby. Research shows that it is most beneficial to introduce solid foods around 6 months of age (but never before 4 months!).
During this time, you will continue to provide the essential nutrition and hydration needed from breast milk or formula, while also exposing your baby to a new world of diverse flavors and nutrients. In fact, this is one of the most influential periods in your baby's taste development. Your baby will most readily try and accept all kinds of foods at this age so it's important to offer a variety of different flavors from meal to meal.
The below meal, snack and recipe ideas will help you as you begin the fun journey into solid foods, while maximizing your baby's taste development through varying tastes and flavors.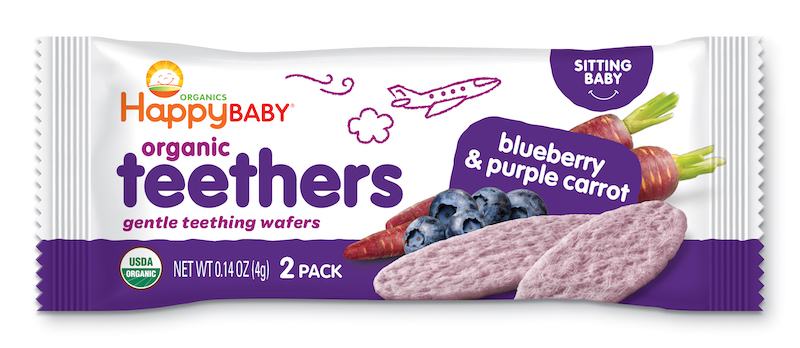 Remember, eating solids at this age is mostly about letting your baby explore new flavors and textures. Breast milk or formula will still remain your baby's primary nutrition source for the first year, so continue to give breast milk and/or formula just as you were before starting solids.
Pro tips:
At around 6 months old, offering a few tablespoons of food a 1-3 times a day is sufficient. It's important to advance texture once your baby is comfortable. Start with thin, pureed foods. Next, move to lumpy, mashed foods, followed by finely chopped foods. Also, introduce one single-ingredient new food at a time, allow 2-3 days to make sure your baby allergic or intolerant to these foods. Foods most often associated with allergies are cow's milk (not recommended before 12 months), eggs, soy, peanuts, tree nuts and seeds, wheat, fish, shellfish.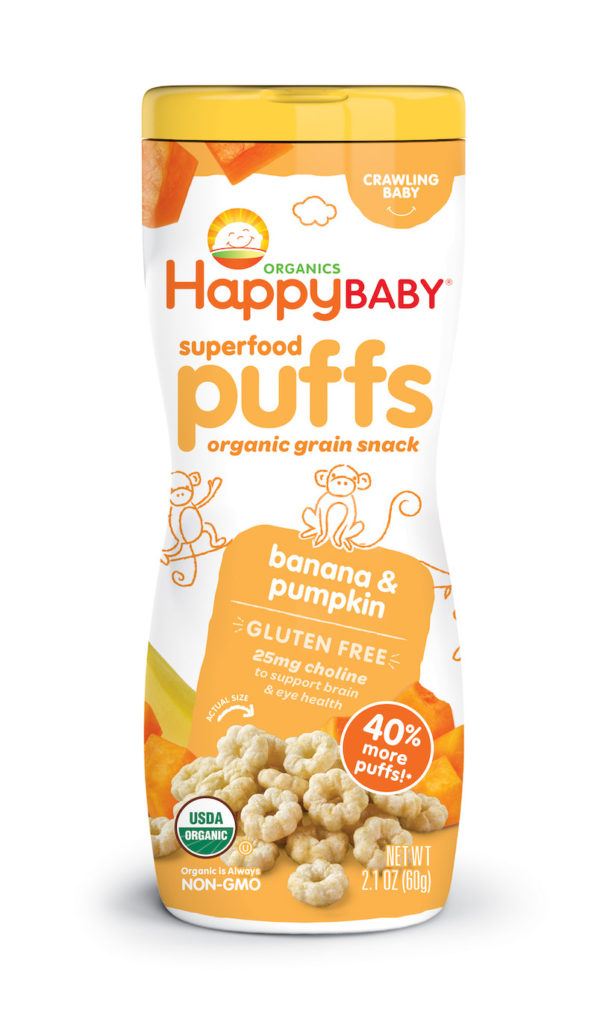 By 9 months of age, your baby should be eating foods from all food groups and be able to handle small soft pieces of finger foods. Pay attention to your baby's cues, have fun and let your baby set the pace while offering your baby healthy foods that contain important nutrients to set the standard for healthy eating patterns.
Just a few all important nutrient tips:
First food sources are often cereal, mashed fruits and veggies. While breastmilk or formula is providing your baby with all the important nutrients they need at this time, keep in mind the following info on some key nutrients such as iron, protein, calcium, DHA, folate and choline; why they are important and in what foods they can be found.
Iron is important for prevention of iron-deficiency anemia, which can affect growth and development if left untreated. Iron is an important component of red blood cells and is found most often in meat products, although it can also be found in foods like oatmeal, or fortified cereal, pureed beans, and spinach.
Calciumis important for bone and tooth health, blood clotting, neuron messaging, hormones, muscle contraction (including the heart!) and other processes. Good sources of calcium for your new feeder include breast milk, infant formula, yogurt; pureed leafy greens like kale, collard, and spinach, as well as pureed beans.
DHA is critical for brain growth and healthy development. DHA is an unsaturated omega 3 fat that can be found in oily fish (salmon, sardines, rainbow trout), Breast milk ( if you include DHA rich foods in your diet), enriched infant formulas and other enriched foods.
Cholineis important for cell function and supports brain health.. For your baby who is just starting the feeding process, pureed collards, spinach, cauliflower and beans are good sources of choline. Pureed spinach and collards work best when combined with some other foods (apples, oats, avocados), and then you can introduce them softly cooked and chopped when the baby is ready to advance textures.
Protein is an important component of our skin, hair, nails, muscles, blood, and bones. While most of us eat plenty of protein, it is important to offer protein rich foods. Breast milk and formula are sources of protein for now, but for first foods you can try pureed meat and poultry; yogurt; pureed beans, pureed tofu, and quinoa. When ready to advance textures, softly cooked flaky fish is a great protein source.
Remember, while your baby is under 1 year it's all about introducing a variety of flavors and textures and keeping it fun!
First Foods: 6-Month Meal Plan
Breakfast
Option 1: Oatmeal cereal
Option 2: Mashed avocado
Option 3: Avocado and Pea Puree
Option 4: Apple and acorn squash mash (pureed apples and squash mixed)
Option 5: Pureed peaches or soft cooked pears
Lunch
Option 1: Mashed sweet potato or butternut squash
Option 2: Unsweetened whole milk yogurt
Option 3: Lumpy mashed peas
Option 4: Pureed apples
Option 5: Quinoa cereal
Dinner
Option 1: Mashed "Banacado" (banana and avocado mashed together)
Option 2: Barley cereal
Option 3: Tropical medley (mashed papaya and mango)
Option 4: Garden veggie and fruit combo (mix mashed/pureed apples, spinach and peas)
Option 5: Parsnip puree
Advancing Textures: 7-9 Months Meal Plan
Breakfast
Option 1: Unsweetened yogurt with mashed peaches
Option 2: Oatmeal cereal
Option 3: Whole grain waffle strips
Option 4: Yummy Yogurt Pancakes
Option 5: Soft scrambled egg
Lunch
Option 1: Soft cooked whole grain pasta with olive oil and parmesan cheese
Option 2: Slivers of turkey with peas
Option 3: Unsweetened applesauce and shredded or cubed cheese
Option 4: Lumpy mashed or pureed chickpeas
Option 5: Cottage cheese with ripe, diced apricots
Dinner
Option 1: Soft cooked slivers of chicken, with steamed carrots
Option 2: Ground turkey or ground beef and soft cooked pasta with tomato sauce
Option 3: Small chunks of low mercury fish, like cod
Option 4: Soft steamed chunks of broccoli or green beans
Option 5: Lumpy, mashed kidney or black beans
Our meal plans offer recipe and meal suggestions for your child. They are not designed to replace your doctor's recommendations, nor do they take into account special nutritional needs, including allergies and intolerances. The meal plans suggest serving sizes that may or may not be appropriate for your child. Please consult your doctor to determine what is best for your child.
Click here to find Happy Family Organics SA on Facebook
Click here to follow Happy Family Organics SA on Instagram