Parenting Hub
Category

Advice Column, Baby, Parenting, Pregnancy & Baby
A crucial part of being a new parent is creating a safe environment for your child to live and grow up in, and a primary step in achieving this goal is making your home child-friendly. It involves numerous tasks that need to be done around the house, all of which, once completed, will ensure your child's security within the bounds of his or her home. If you're a bit stuck on what needs to be done or feel you've missed a step, then take note of these important tips.
Ensure all locks and latches work properly
First on your list should be the locks. Of course, they're a priority from the get-go for your own security, but you'll want every single one of them checked by the time your child is big enough to be able to operate them. There's the danger of your young son or daughter wandering out of your sight and into the garden, basement or garage, where they might get hurt. Do note that some locking mechanisms might be easier to handle than others, so make sure there's absolutely no means for your child to get outside or into an unsafe part of the house when unsupervised. Not only do your locks need to be in working order, but all keys need to be kept out of reach, so find a good hiding place for them.
Cover up all electrical outlets
Located all over your house, and often close to the floor, electrical sockets are an ever-present danger for curious children. Prevent them from harm by proofing every single electrical outlet in your home. It's easily done, thanks to those trusty outlet covers. They're affordable and easily usable barriers that'll protect your kids from a nasty shock.
Install a baby gate
Baby gates are a common feature of any household that has recently welcomed a new addition. When your child starts to crawl, be sure to have one or more of these handy devices installed in your house. Once you've done this, there'll be no threat of your child wandering into a dangerous part of the house unaccompanied. Baby-proof gates are mandatory for all homes with small children living in them, especially those with staircases. Depending on which room you're in, you can also move your baby gate to another part of the house, in order to keep an eye on your child and ensure they remain in close proximity while you're working or doing chores.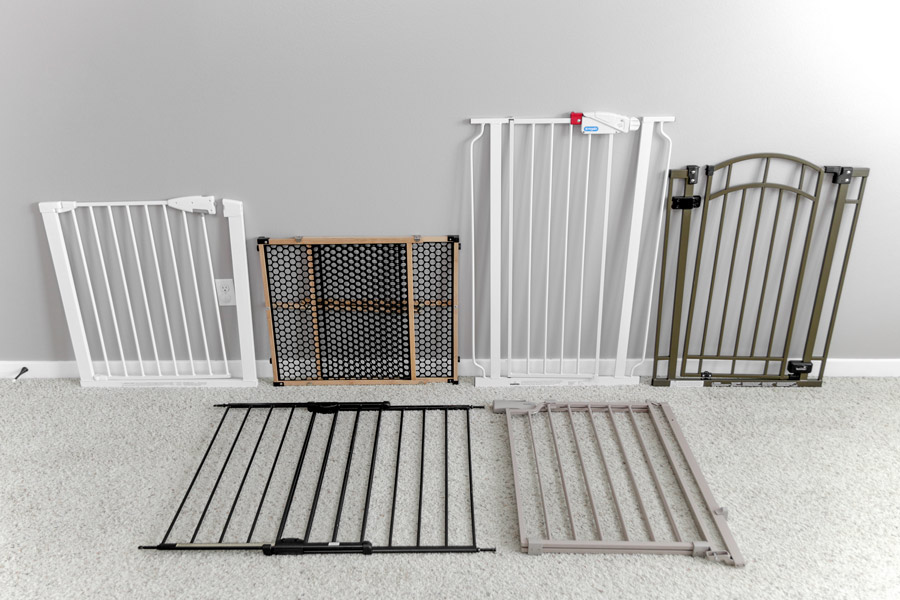 Pad and anchor your furniture
Your furniture can also prove hazardous to your children, but there are means of avoiding serious injury. Firstly, cover the edges and corners of items such as tables and chairs with protective padding. This will guard your kids from any painful bumps on the head. Secondly, anchor large pieces of furniture to the wall to stop them from falling over. Kids can be tempted to climb furniture, which can end badly if proper safety measures aren't in place.
Store items cleverly and cautiously
You shouldn't stop at merely stabilising your furniture. Also remove from all high surfaces any object your child might want to get their hands on. This could be anything from toys to the television; if it's the latter, place it on a lower surface or anchor it to the wall, or do both. There are also items you must keep well away from your children at all times–store detergents and other kinds of cleaning equipment in a high cupboard, and make sure sharp objects are carefully hidden away.
Take these tips into account when you're starting a family and getting your house ready for it. You'll be ensuring a safe and comfortable environment for your child and for yourself if you do.