Parenting Hub
Category

Advice Column, Parenting, Toddler, Toy Box
As lock down enters its second month most Moms and Dads are staring blankly in a daze thinking of another idea to entertain the busy toddler.
Munchkin South Africa recruited a seasoned Mom of three to come up with amazing ideas to entertain your little ones.
1 toy and 20 ways to play!
These activities are perfect for a toddler 18 – 24 months
You will find lots of fun toddler activities here from gross motor and physical activities to fine motor and pre-writing activities to fun sensory activities, and even some early learning activities! You'll never have to wonder how to occupy your 2-year-old again!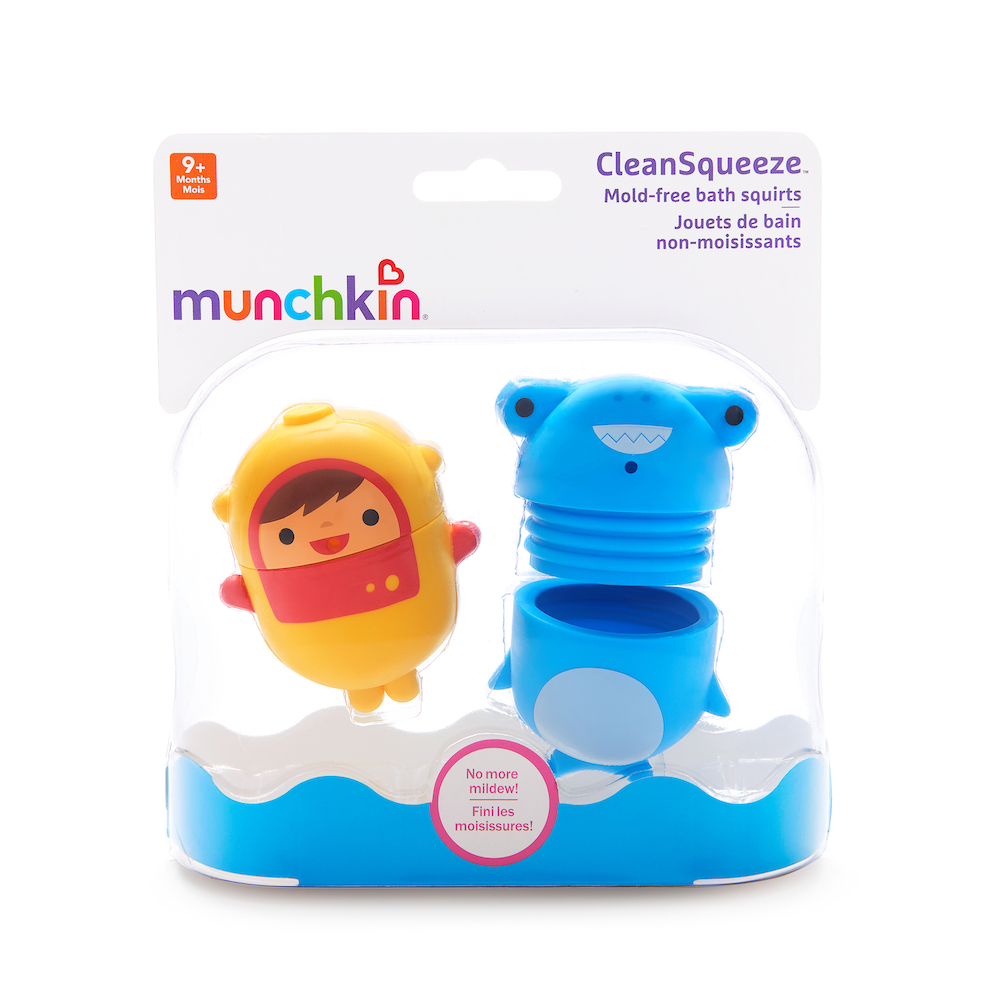 Munchkin Clean Squeeze 2pk Bath Squirts (Scuba & Shark)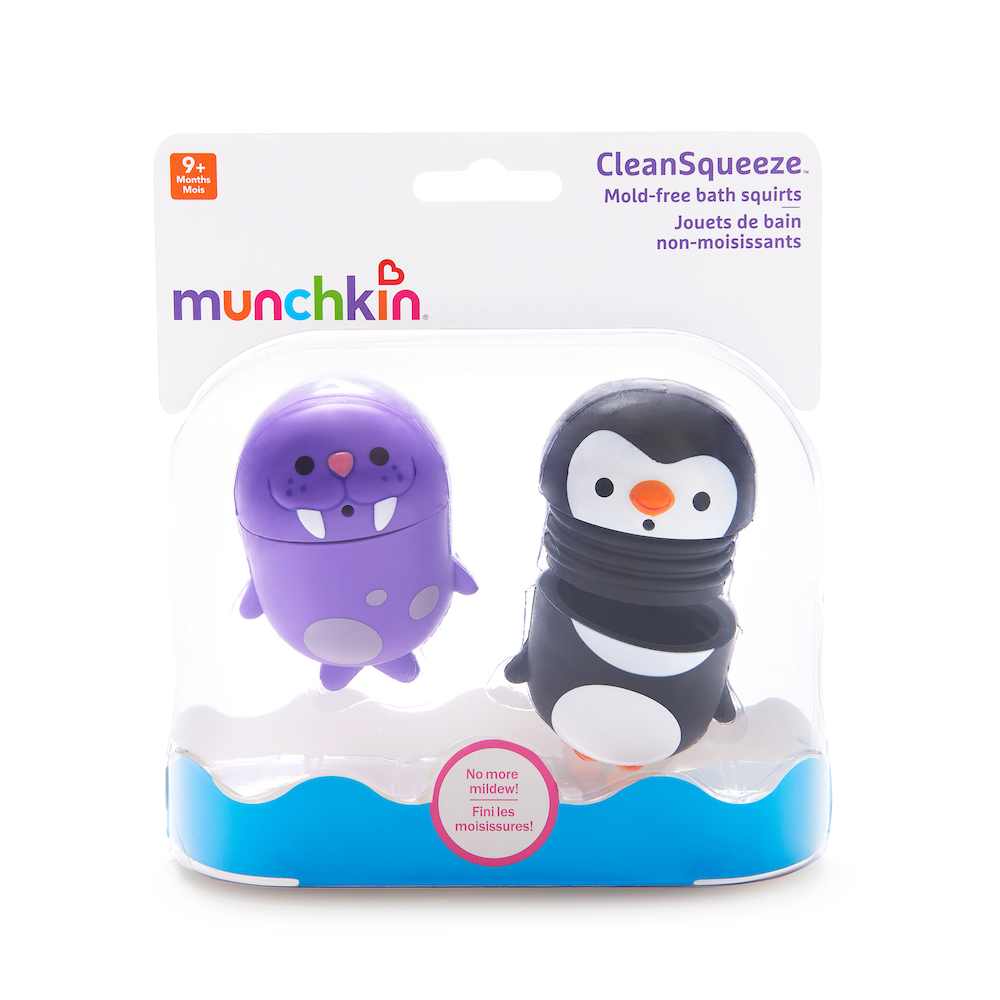 Play in the Bath: That is an obvious they bath toys
Play in a swimming pool in the garden: Enjoy the last of the good weather and have a swim and a splash around with Scuba and Shark
Toss: You can play this in the garden or in the house. Set up a row of buckets and toss scuba and shark into them. How far can Mom Toss?
Sing a Song: You your shark to sing "Baby Shark" with actions and a load of enthusiasm. And yes, you will be humming the tune all day.
Shadow drawing: Place a clean white paper outside and put Suba and Shark down see how they create shadows and trace the shadows/ Teaching moment about shadows how big is Dads shadow?
Tell a Story: Make up a great story of the scuba diver and the shark, how the scuba met the shark. Or maybe a story about smiley shark https://www.youtube.com/watch?v=GZPcuyF6Kls
Mix and Match: Scuba and Shark pop apart for easy cleaning and no mould build up so swop the bodies and have some fun.
Which hand? Remember how entertaining that was when you were a kid? Hide Scuba and Shark behind your back and ask "What hand is Sharky in?
Read a Poem: Waves in the Sea go up and down, up and down all day long…sharks in the sea go snap, snap, snap all day long….the fish in the sea go swish, swish, swish….the boats in the see go toot, toot, toot all day long.
Tactile play: Enjoy a time of play by Bury the Shark and scuba in a bowls of rice, jelly or flour. Each element gives a different sensation between tiny fingers with an added discovery of uncovering a buried treasure.
Hide and seek: Hide Suba and Shark around the garden or house and play a good old game of hot and cold while they try to find them.
Post the Shark: Take an old shoe box and make 2 holes. All toddlers love to post things in holes. Drop the shark in and shake him around to see him drop out the other hole.
Music: Fill Shark and Scuba with some small beads, seal them up and don't forget to add a little tape to make sure not small things leak out. Now shake, rattle and roll.
Stamp: Open up Shark and Suba to form 4 pieces. Using paint stamp the circles into paint and onto a white paper, see what patterns can be made.
Squirt: Who can squirt the furthest Scuba or Shark. And while you at it have a squirty fight (use them like water guns)
Get Crafty: Make a paper aquarium for Suba and Shark. Here is how to: https://www.thebestideasforkids.com/cereal-box-aquarium/
Glitter Sensory Jar: Take a clean plastic peanut butter jar and fill with water, dishwashing liquid, and glitter. You can add some colouring to make it blue. Now pop Scuba or Shark in and tighten up the lid. Roll the jar around "Can you see them swim?"
Tubes: Using the leftover tube from the tin foil have fun colouring in and learning colours. Not post Suba on the one end and blow as hard as you can. Till he pops out the other end.
Under the Sea: Shark is under the sea and what does he see? Name all the animals in the ocean – you can go as far as making movements like the fish and the octopus. Did you know: Sharks do not have sound-producing organs, so they do not possess the capacity to make noise through vocalization
Colour in: Have some fun colouring in all of Scuba and Sharks friends. Here are some printable. https://mrprintables.com/under-the-sea-coloring-pages.html