Win with Wintergreen
THIS COMPETITION IS NOW CLOSED
WINTERGREEN HAMPER
valued at R1000!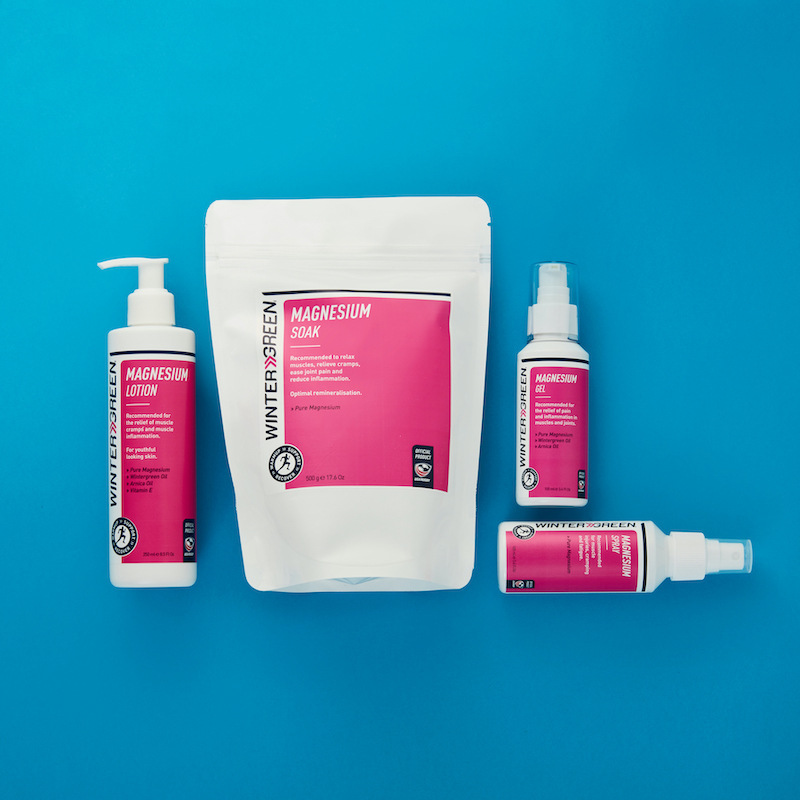 Considering the importance of magnesium for our health, it's surprising that this mineral, the fourth most abundant in the human body, does not get as much attention as it deserves – a problem highlighted by the fact that around 60% of the adult population and more than 70% of children and teenagers are magnesium deficient. Magnesium is involved in hundreds of biochemical reactions in our bodies, including building protein and bones, creating energy, creating and repairing our DNA and RNA, the proper functioning of our muscles, and regulating our nervous systems. In fact every cell in our body contains it, and needs it to thrive.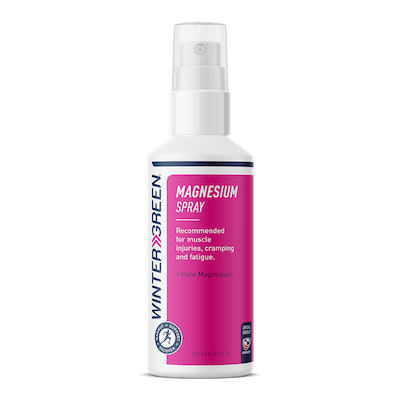 Wintergreen™ Magnesium Spray
Magnesium Spray absorbs straight through the skin into the blood stream and into the muscles, replenishing lost magnesium fast. It is the quickest and easiest way to get pure magnesium sulphate into the system where and when it's needed most, without the need for massaging it in, and is the perfect option for when one is sweaty, wet or dirty from a work out or during a match. Its water based formula means it leaves no oily residue.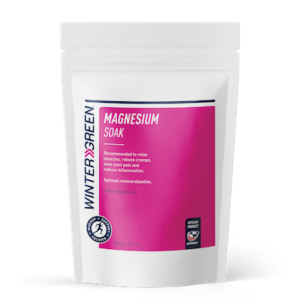 Wintergreen™ Magnesium Soak
A warm 20 minute bath in Wintergreen™ Magnesium Soak, made with the highest grades of pure magnesium sulphate (Epsom Salts) and magnesium chloride, will open the pores in the skin allowing for the best possible absorption – improving circulation, helping to ease stiffness and pain in the muscles while reducing inflammation in aching joints, and helping to detox the body from the effects of lactic acid build up after an intense work out.
It helps replenish the magnesium lost whilst sweating, lessening muscle cramping and fatigue and minimizing the effects of DOMS (delayed onset muscle stiffness) the following day. Magnesium Soak can be used day or night – in the morning a soak is a great way to feel calm, rejuvenated, and ready for the day, while at night magnesium helps to ensure a good night's sleep. Wintergreen™ Magnesium Soak is a vital part of Dr Suter and his team's recovery protocol for the DHL Stormers. 
Wintergreen™ Magnesium Gel
Magnesium Gel is easy to massage with, and is quickly absorbed through the pores without leaving any oily residue on the skin. It replenishes magnesium lost through sweating, while at the same time the Wintergreen and Arnica oils act to reduce inflammation and minor pain, and help to heal tears in any microfibers in the muscles.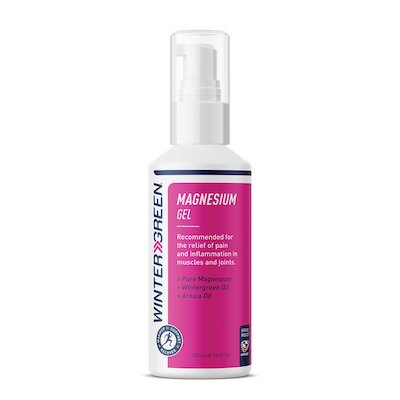 Wintergreen™ Magnesium Lotion
Perfect for daily maintenance of magnesium levels, this Magnesium Lotion also has many benefits for the skin when used as a daily moisturising lotion. By applying it after a shower or bath when the body is warm and the pores are open, the magnesium with added Vitamin E oil and Shea butter help hydrate the skin and improve its appearance, keeping it toned and supple, while reducing the effects of ageing and helping to repair sun damage.
The Wintergreen™ Magnesium range is available online at www.wintergreensport.com, www.takealot.com, www.capecycles.co.za, www.sportsa.co.za, www.outerstuff.co.za, www.football-emporium.com, www.blksport.co.za and in-store at WP Rugby shop (Cape Town), The Bare Foot Concept Store (Cape Town) and various Cycling shops nationwide.
Wintergreen is a range of topical analgesic and joint support products, designed in consultation with sports professionals, which aid athletes before and during training and whilst they recover. 
Wintergreen™ gels, cream, sprays and soaks with wintergreen oil and other therapeutic natural actives to soothe and support sore muscles and joints.  Helping to keep you at your best.
The Wintergreen™ Magnesium range is available online at www.wintergreensport.com and at select Click's Stores Nationwide.
As South Africa is on lockdown, delays are expected in prize delivery.
Competition Closes: 31 May 2021