Win with Nativa Complex® Multi-Defence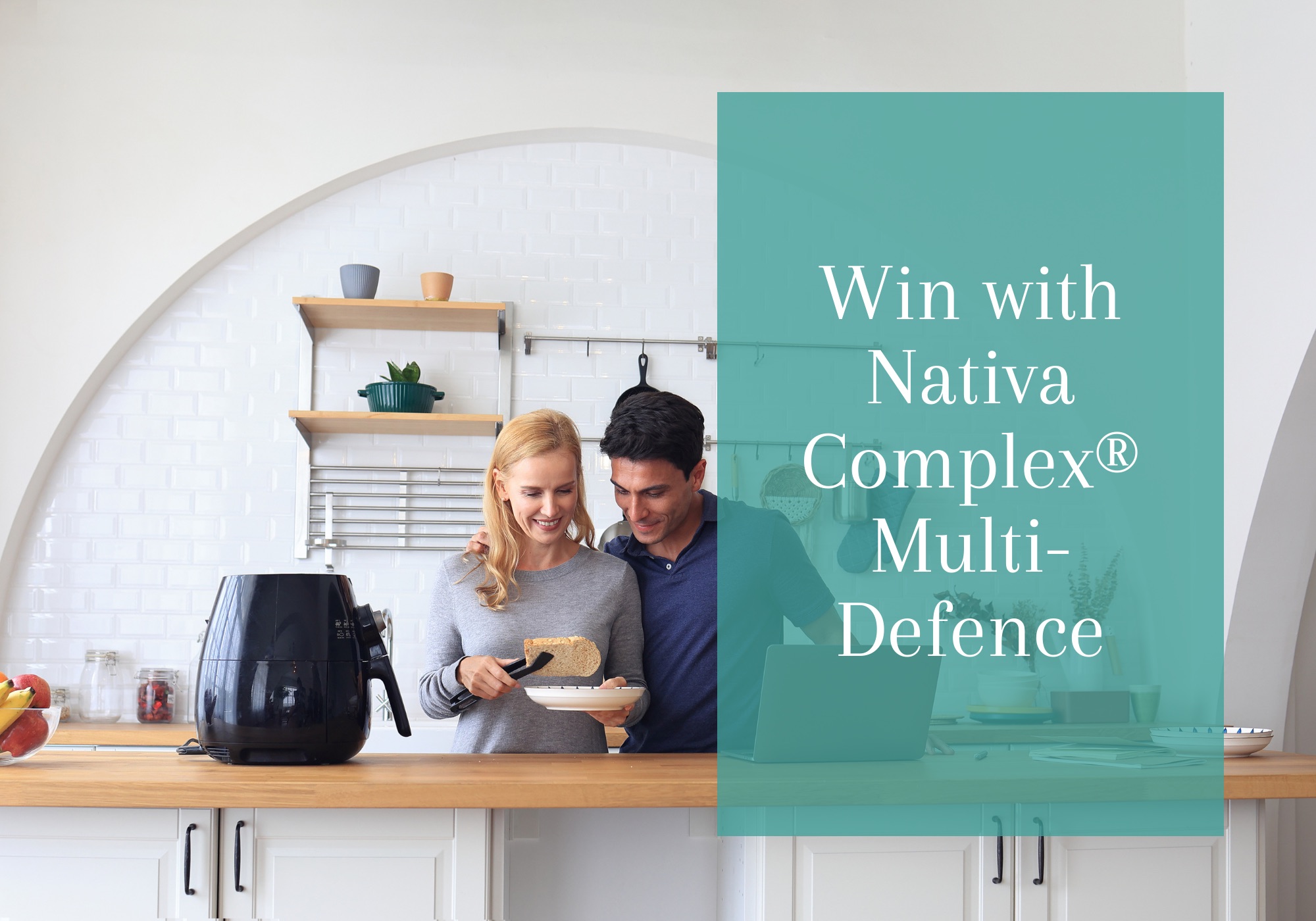 A Philips Air Fryer from Nativa Complex® Immune Boosting Supplements!
valued at R1600!
Nearly two years into the pandemic there is much scientific evidence about how individuals can ward off the virus, prevent hospitalisation or support recovery. Fortunately, we live in a country with a well-respected medical body which has informed South Africa's vaccination rollout, and a professional and compassionate healthcare fraternity that goes the extra mile for their patients.  Still, as individuals, we have a huge part to play in our own defence, and as always, the best defence is to adopt a multi defence strategy. 
And we can power up our body's natural immune defences to fight against the onslaught of contagious infections, germs which are everywhere, poor diet, stress and pollution. Things we can control:
Eat healthily, which means more vegetables and fruit and cutting back on deep fried and stodgy fast foods.
Move regularly. This can add up to big health and fitness benefits, for example, 20 minutes of brisk walking five or more days a week has been shown to boost immunity. Plan fun active get-togethers with family, friends, or colleagues. Think bike rides or walks to collect coffee, start up a backyard cricket or footy game, take a ball or frisbee for play dates.
Supplement healthily. Well-respected nutritional supplier, Nativa, has a range of immune boosting nutritional supplements. Check them out when you click here. Look out for new Nativa Complex® Multi-Defence tablets, a health supplement formulated to deliver the benefits of two immune and antioxidant boosting vitamins (Vitamins C and D) and minerals (zinc and selenium) to promote antioxidants and good health.
All products are available from Takealot, Dis-Chem, Clicks and selected pharmacies nationwide.
As South Africa is on lockdown, delays are expected in prize delivery.
Competition Closes: 31 December 2021