Win with Lamelle Research Laboratories
THIS COMPETITION IS NOW CLOSED

Serra Hamper
valued at over R2000!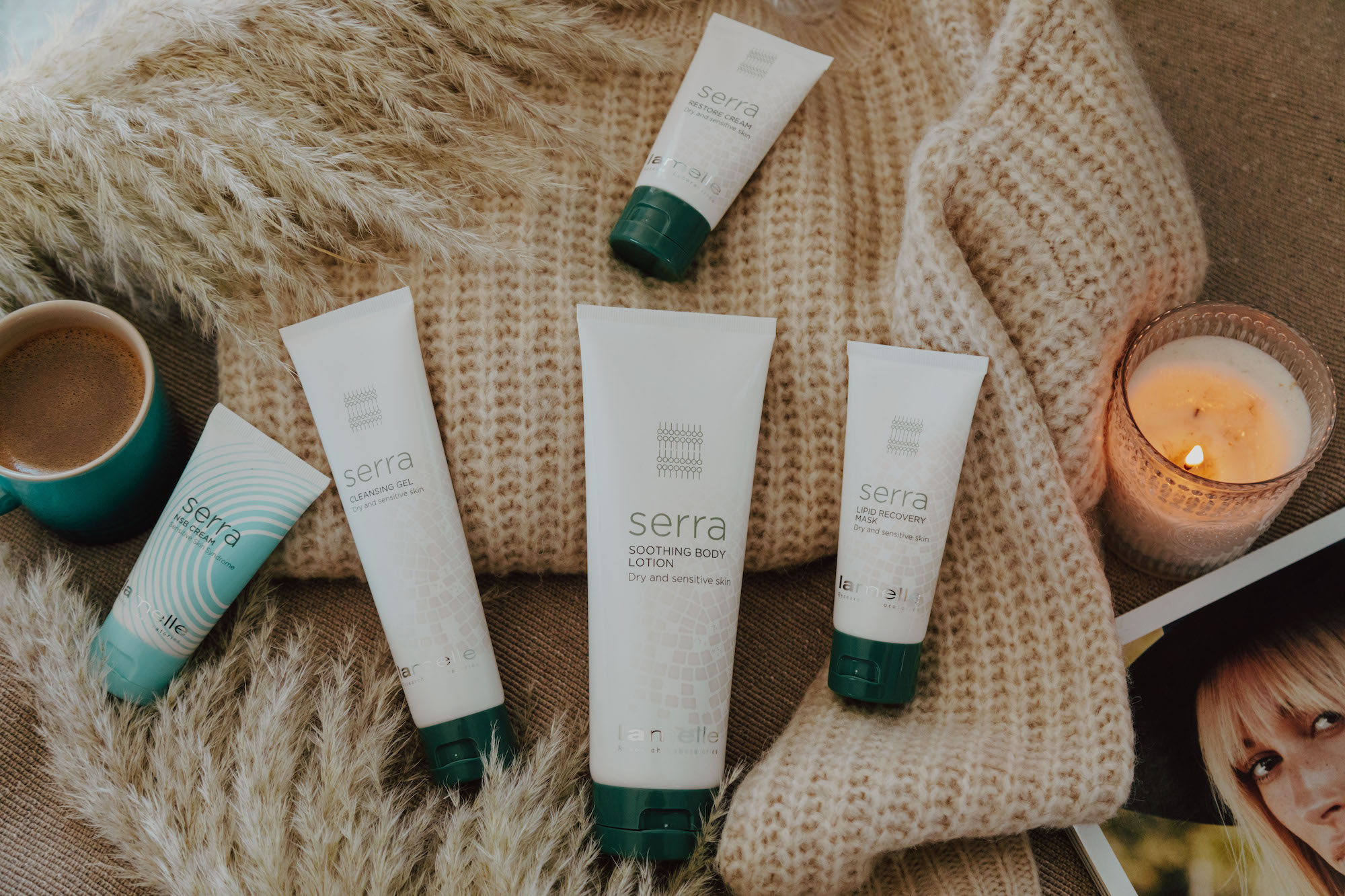 Skincare shouldn't have to sting: Understanding sensitive skin
Struggling with very dry skin?
There's a good chance you're also the sensitive type. And no, it's not because The Notebook makes you cry. Both conditions – sensitive skin and dry skin – share an underlying cause and that's a disrupted barrier function. But first, what is that exactly? And if yours isn't working properly, how do you go about fixing it? Happily, Lamelle's researches have been studying dry and sensitive skin for decades so we can answer both questions with expert advice.
Enter to win this amazing hamper designed for sensitive skin and comprising of:
Serra Cleanser
Serra Restore Cream
Serra NSB Cream
Serra Body Lotion
Serra Lipid Recovery Mask 

Lamelle Research Laboratories is a proudly South African biotechnology research company known for its pioneering products. A lot of this has to do with the fact that the people behind the brand are passionate about evidence-based innovation as well as knowing the needs of educated consumers who demand skincare products that don't just make big promises – they deliver! Many will know the brand for their brilliantly effective skincare products. Regardless of your age, skin type or concern – be it acne, premature ageing or pigmentation – you'll find a solution in a fuss-free, streamlined collection that promises great results.
As South Africa is on lockdown, delays are expected in prize delivery.
Competition Closes: 31 May 2021