Sudocrem South Africa
Category

Advice Column, Baby, Recently, Sudocrem
Sudocrem proudly celebrates 90 years of soothing families and has recently been awarded a grand accolade in the baby brands category.
The Sudocrem skin and baby care cream has won Baby Yum Yum's 2021 Product of the Year Award in the Best Bum Cream category. There is nothing more trustworthy than the word of a parent and this award attracted more than half a million votes!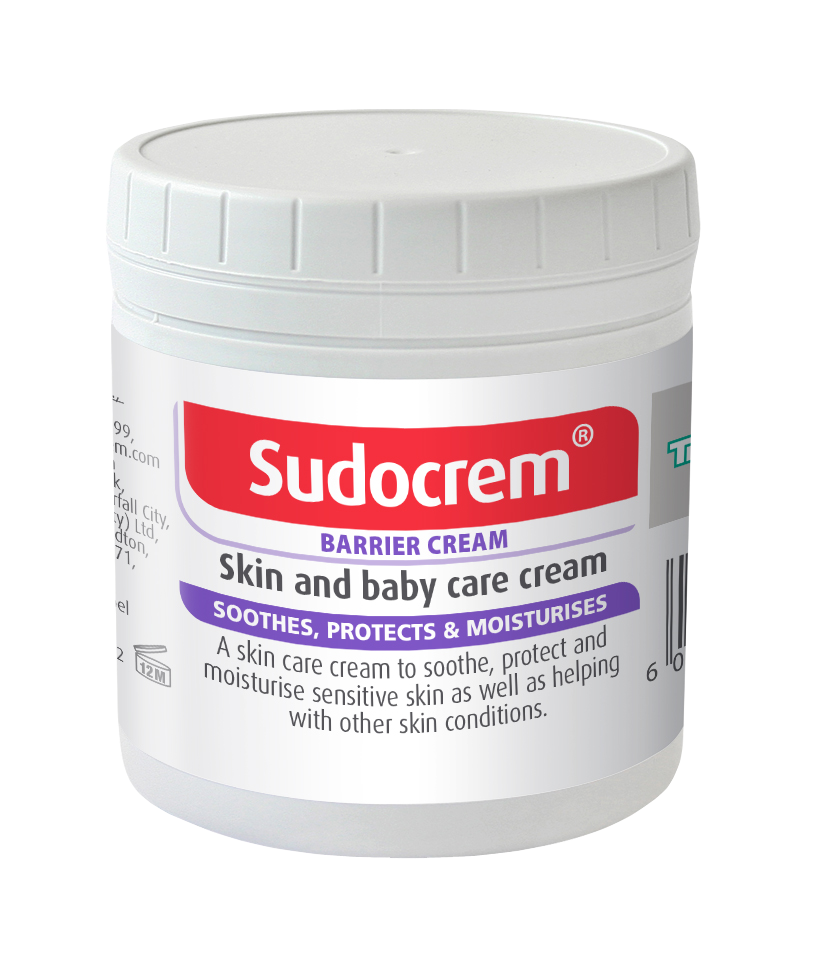 Sudocrem skin and baby care cream's primary aim is to treat nappy rash. Nappy rash is by far the most common skin condition in babies. It is uncomfortable and is caused mainly due to wet or infrequently changed nappies. Sudocrem skin and baby care cream is particularly gentle and forms a defensive layer to assist in the treatment of nappy rash.
Around one in four babies and toddlers in nappies have nappy rash at any given time. The main symptom of nappy rash is a red rash on the baby's bottom. The baby's skin may also look sore and can be warm to the touch. In more severe cases, symptoms can include fever and a widespread rash can occur. However, it is comforting to know that most rashes will begin to improve after just a few days of at-home care. Use Sudocrem skin and baby care cream with every nappy change to ensure that the protective layer that is formed by the cream, not only assists in clearing the rash but protects the baby's skin . Should the nappy rash not clear up within a few days, we always recommend that you seek the advice of your baby's pediatrician or your local GP.
How to help look after your baby's skin :
Always change wet and soiled nappies as soon as possible. When nappy rash does occur, increase the frequency of changes.
Make sure that you clean the entire area gently but thoroughly, wiping from front to back.
Apply Sudocrem skin and baby care cream at every nappy change.
Lie baby on a dry towel leaving their nappy off for as long as possible and as often as you can. Fresh air does wonders for the baby's bottom, particularly when there is nappy rash. Never leave the baby unattended.
Avoid using soap, bubble bath, or lotions when the baby has a nappy rash as this may irritate the rash further.
Be sure that baby is wearing the correct size nappy. If it is too tight, it can irritate the skin and if it is too loose, the nappy will not be able to soak up the baby's urine properly
Do not use alcohol-based wipes on baby's skin.
Choose laundry detergents that will be gentle on the baby's skin. A non-bio detergent, that doesn't contain enzymes, cleans at low temperatures, and gets rid of those messy baby stains – is a good option.
To read more about how Sudocrem skin and baby care cream can help with a range of skin complaints, visit your family hub