Parenting Hub
Category

Advice Column, Baby, Favourite Things, Parenting, Pregnancy & Baby
Purity has become a trusted household name in Emma's house, with mom and dad giving it their seal of approval. 
With so many products on the market, it is difficult to know which brands you can safely trust.  Established in 1924, Purity has built credibility, developing and refining their wide range of products. Emma's parents have been using the Purity range since her birth and certainly won't be swopping anytime soon. "We just love that Purity offers us a perfect range of products to use for Emma, that is easily accessible whether we choose to purchase in the supermarket, or online."

We love the fragrance as it is not overpowering and gives Emma that new born smell (every mother's dream) Even as little Emma is getting bigger now, it is nice to have a brand that works, keeping her skin soft and moisturised even in the harsh elements that South Africa experiences.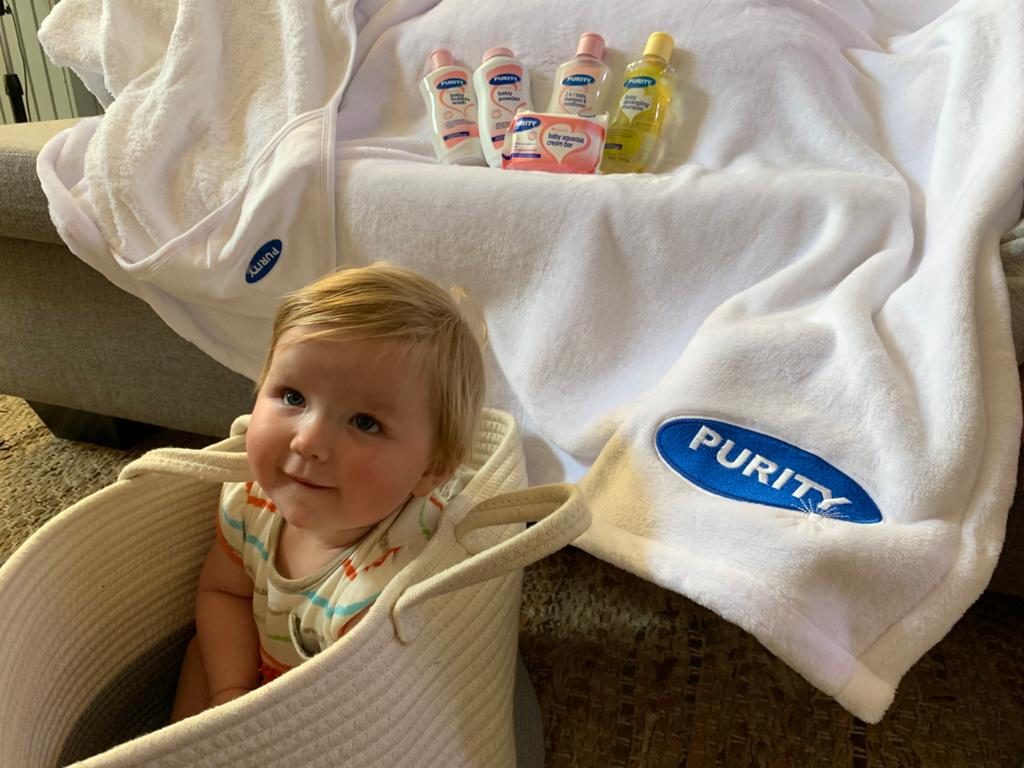 Their new range features no parabens, sulphates or colorants which is just what we are looking for to keep Emma's skin healthy!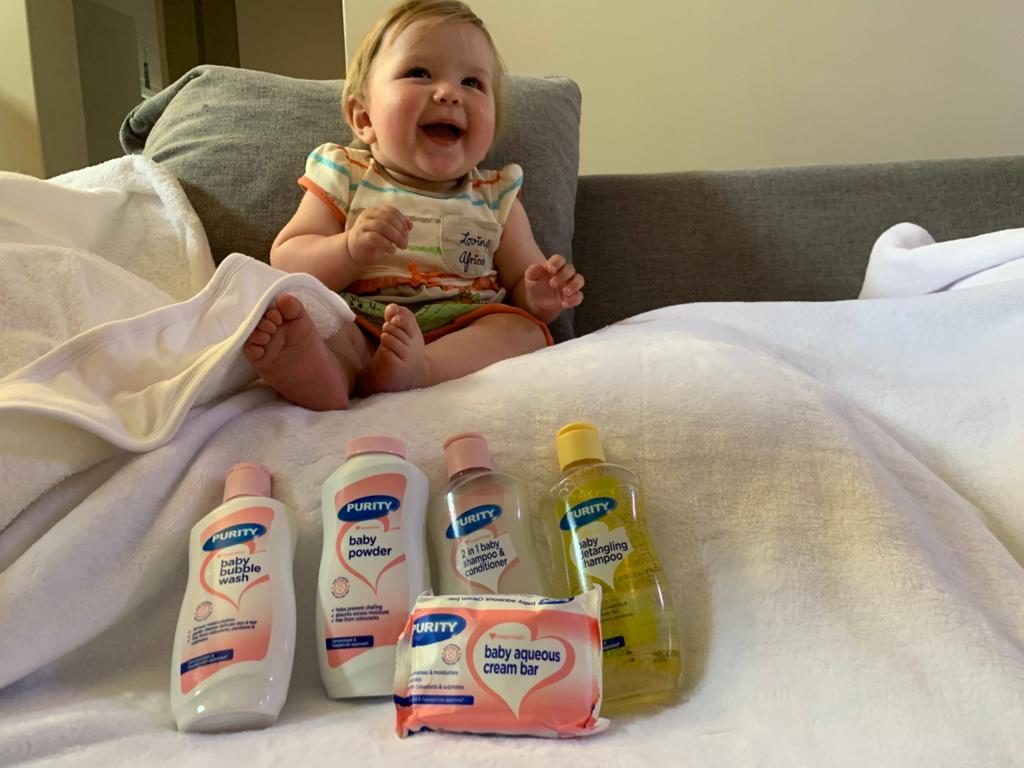 Here is a short extract from Purity on their new and improved range:
"PURITY's has a comprehensive range of products suitable for the entire family. Starting your pregnancy journey with their Nipple Cream and Stretch Mark Cream proven to decrease the appearance of stretch marks within 4 weeks of use. The Petroleum Jelly with moisture control and Aqueous Creams range with 48-hour moisturisation protects the most delicate skin.
The PURITY's Toiletries launch is a culmination of two years' worth of research and development. We reviewed local and international trends. We spoke to parents to get a deeper understanding of their needs and challenges when it came to the care and protection of their children's delicate hair and skin. We were also guided by our Panel of Experts which includes a dermatologist, a paediatrician, and an allergist in developing a range of Toiletries that meet parents and their babies' needs.
At PURITY we want to partner with parents along their journey. We believe that our range of specially developed Toiletries are a step in the right direction of helping little ones reach their full potential," says Managing Director of Tiger Brand's Baby Division, Mpho Toolo
The new PURITY range, now available in retail stores, provides only the best, gentle and effective care products by offering an enriching formula for mom, dad and baby. "