Impaq
Category

Advice Column, Education, Home Education, Parenting
While most matrics are getting ready for the preliminary examinations, we thought we would look back at Impaq's top achievers for 2018 to see if they have any advice for this year's matrics.
Don't procrastinate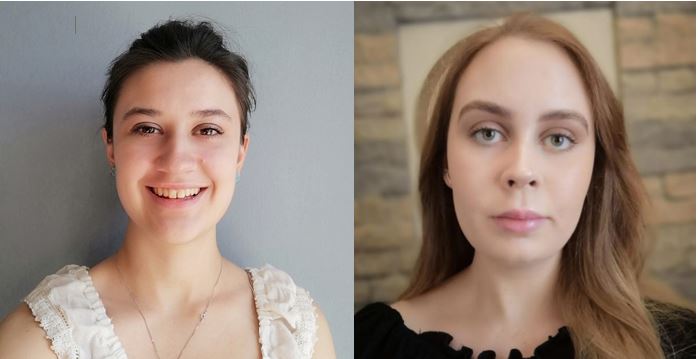 Ilanie Wessels (pictured on the left) achieved six distinctions: Afrikaans Home Language (86%); English First Additional Language (87%); Mathematics (83%); Physical Sciences (90%); Life Sciences (85%); and Tourism (87%). Her advice for home education (also known as homeschool) learners is to start early. She explains: "Don't procrastinate and waste time; do all your work and assignments the moment you can". According to Ilanie being fully prepared well before the examination will ensure that you are not a stressful wreck when the time comes. Jessica Kaitlyn Lavan (pictured on the right) adds that learners need to be dedicated and committed to their goals. "Being disciplined is the key to achieving success." Jessica achieved five distinctions: Afrikaans Home Language (82%); English First Additional Language (86%); Life Orientation (88%); Life Sciences (82%); and Religion Studies (89%).
Learn the art of self-study
Home education (and curriculum providers such as Impaq) helps learners to prepare for university by providing them with the opportunity to learn the art of self-study. Ilanie started studying through Impaq in 2008, when she was in Grade 2, and continued with Impaq right through to Grade 12. According to Ilanie home education taught her, her most valuable trait: self-discipline. "No one is looking over your shoulder to make sure you are doing your work; you have to take responsibility for it yourself and drive yourself to do it and perfect it". And the proof seems to be in the pudding. Ilanie is currently studying Biochemistry at the University of Pretoria and achieved distinctions for Chemistry, Calculus and Biology in the first semester.
Jessica started studying through Impaq in Grade 11 and says that it taught her independence as she had the freedom to dictate her own journey as a student. During her studies, Jessica enlisted the services of a tutor to help her prepare for the examinations. The tutor is also an educational psychologist and Jessica says that the psychologist positively changed her perspective on life. She explains: "It opened my mind to different career opportunities". Jessica is currently taking a gap year to gain experience in a business environment whereafter she will decide what field of psychology to pursue.
Take a break
But it's not all work and no play. Both Ilanie and Jessica had lots of friends; some fellow homeschoolers and others who went to traditional schools. Ilanie made friends by participating in sports, going to church youth groups and working at animal shelters. In primary school, she joined a homeschool club where they got together once a month to socialise and go on outings. In her free time, Ilanie likes going out with friends, volunteering at her local animal shelter, sketching and pottery.
Jessica retained the friends she made in public school and met new ones when she went for extra classes with the tutor. "I was fortunate to meet children from different ages, cultures and backgrounds." Some of the children had learning disabilities and enlisted the help of a tutor due to ill health or social circumstances. Jessica adds, "Interacting with them taught me the importance of looking at life positively and accepting my shortcomings". Jessica likes to stay active by going to the gym or relaxing by reading a book and spending time with her loved ones.
Make a difference
Both Jessica and Ilanie see their parents as their role models. Jessica is inspired by her mother's success. "She is a single parent who managed to raise me while starting a successful business in the construction industry," Jessica explains. Ilanie says that her parents are her role models as they have taught her so much and have always supported her. She adds: "I am also inspired by all other young people who are making an effort to make a difference in this world".
And that is exactly what both these young women want to do one day. In ten years, Ilanie hopes to be working on her PhD in Biochemistry/Chemistry in Switzerland. She adds, "I am inspired by the fact that I believe humans are ruining the planet and that it is our duty as the next generation to stop it". Jessica wants to be a contributing member of society working towards the betterment and empowerment of the youth. "My inspiration comes from the knowledge that with a proper education I can assist other people to reach their potential."