Hartskind
Category

Advice Column, Child, Favourite Things, Parenting, Toy Box
My 4-year-old and I were both super excited when we received a big box containing the Mega bite shark! I knew I was going to love what was inside just by looking at the beautiful sturdy packaging.
His face lit up as soon as we opened the box. Inside, a mega shark with big teeth and a fierce expression!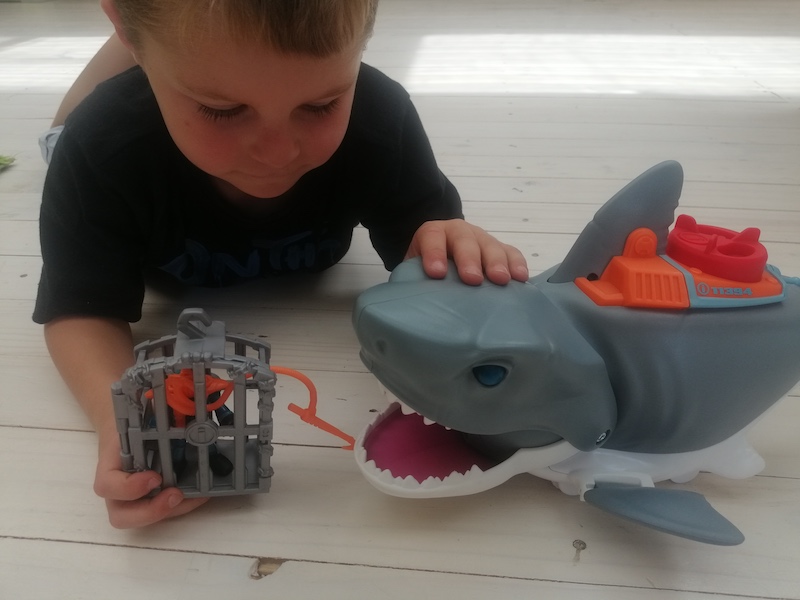 Included in the box is a shark cage and a diver with a detachable air tank and a harpoon.
It was clear that this was not your ordinary shark toy! When the shark is rolled back and forth on the wheels underneath its body, the shark literally comes alive!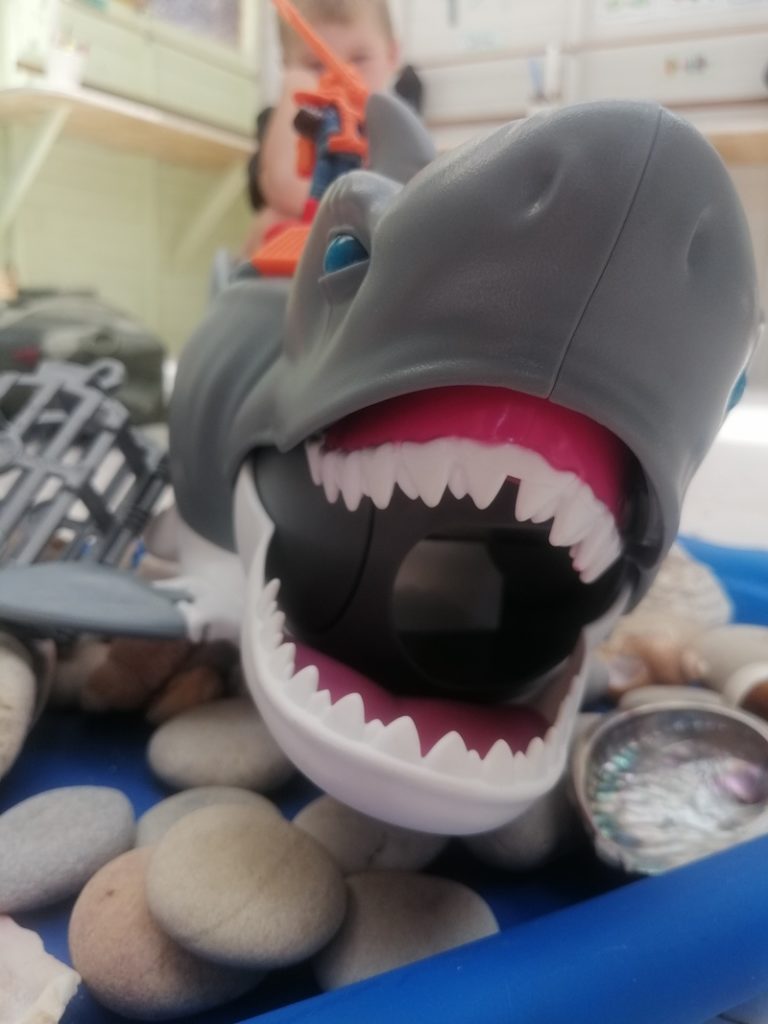 The neck rocks from side to side, the mouth opens and close and the flippers move, mimicking a real shark's movement! This feature is super cool and left my son and myself, absolutely mesmerised.
He immediately started assembling the diver and attached the diver's feet to the sharks back and rolled the "swimming" shark all over the house. Later he had the diver inside the shark's mouth and had fun opening and closing its big teeth chomping away at the diver.
He continued creating all sorts of action-packed scenarios and invented stories and ideas, later adding seashells and sand to create an underwater scene. The only disappointing thing is that the shark is not intended for water use.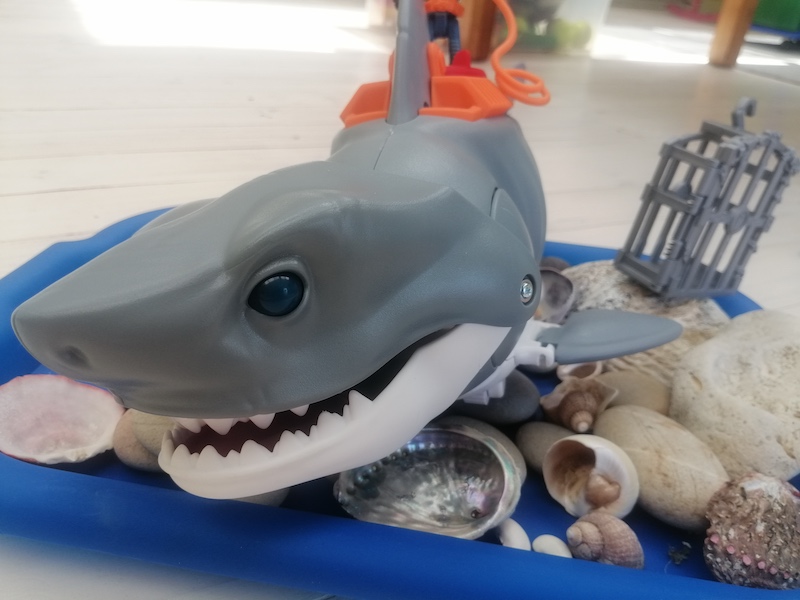 I am super excited about the thought that went into this toy as it inspires creativity, grows imagination and helps children to develop their storytelling skills.
This set also encourages social interaction for older toddlers and children who begin playing with friends or siblings and sharing ideas. It provides an opportunity for children to practice and develop social skills simply by being with and talking to each other about their game. It boosts development of problem solving and self-regulation skills, learning to share and respect ideas of others.
A really awesome gift idea for young toddlers and children!
Product Available for purchase: https://www.toysrus.co.za/catalog/product/view/id/67127/s/webname/category/5498/