Parenting Hub
Category

Advice Column, Child, Health, Lifestyle, Parenting, Toddler
Moms love it when their little ones come home from school buzzing with knowledge. Sometimes though, the activity isn't inside their heads but on top! Head lice populations rise in summer, and girls with longer hair pick them up easier than boys.
Should it happen, mom is usually horrified and despairing. What to do? Which product to buy that doesn't involve putting pesticides onto that precious little head?
This is when she can go back to school herself and visit the Controlice® library (www.controlice.co.za). which gives facts about head lice and reassurance on the safe, tried and tested products that moms have used for over 15 years to rid their little ones of unwelcome passengers.
Does she want to eliminate, comb out or prevent head lice from coming back? By reading labels she can buy just the right Controlice® product for the job.
To eliminate head lice already in hair, mom can attack the little pests: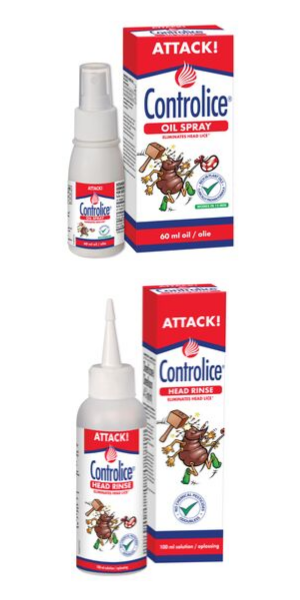 Controlice® Oil Spray has a clinically proven formula of active ingredients which work in a 15-minute application, killing live head lice by physically suffocating them.
Controlice® Head Rinse contains 4% dimethicone which is left on the hair for eight hours and covers and drowns head lice.
An important part of elimination is to comb out all the nits (lice eggs) and dead head lice. Controlice® has two reusable combs, for short or long hair. Worth buying with young children, whose head to head play predisposes them to sharing more than just fun.
If all that her child comes home from school with is a letter warning that head lice are circulating, mom can deter them from coming home by using Controlice® Defence Shampoo and Conditioning Spray. While they don't eliminate existing infestations, active ingredients do help to protect the family:
Top marks mom!