Solarpop
Category

Advice Column, Child, Recently, Solarpop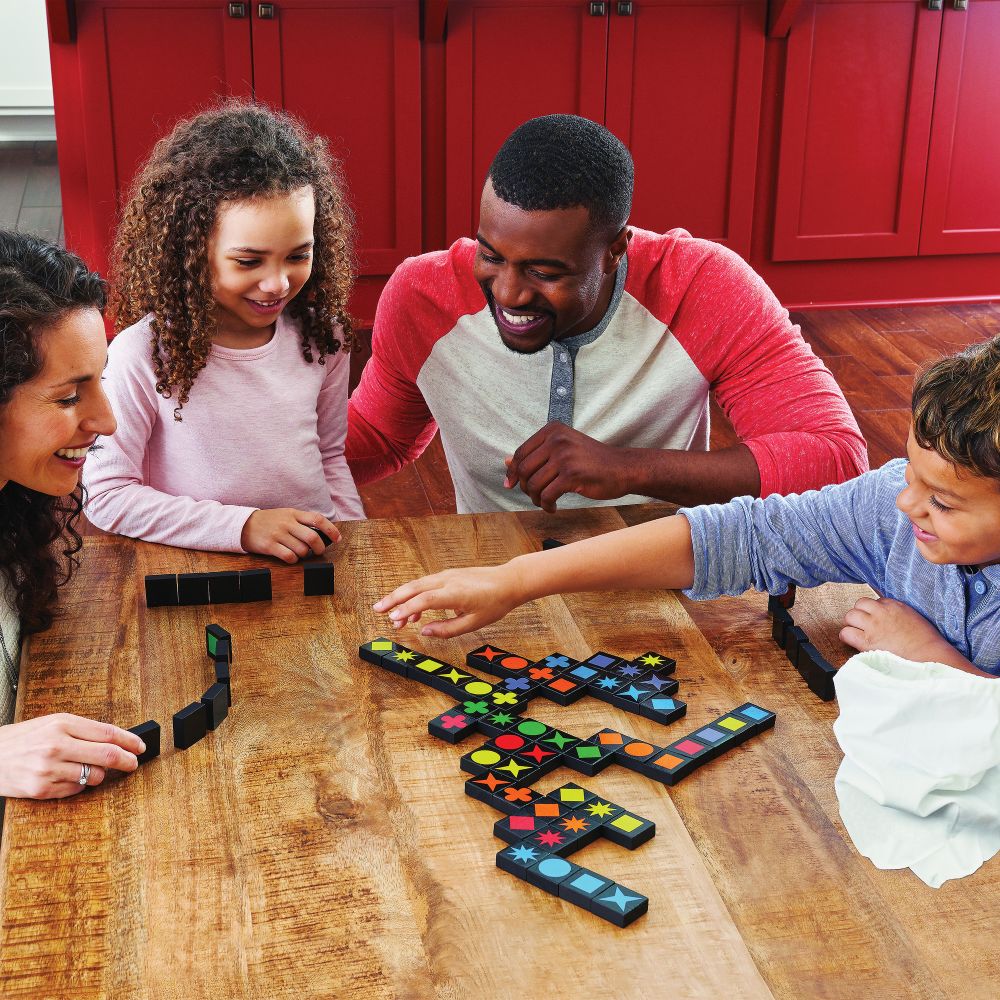 December is family time, we travel, we gather (safely) and spend time together. Togetherness extends beyond visiting, cooking and sharing a meal however. Often these get togethers over the festive period means families are gathering but not experiencing togetherness. Often the generational gap is what's keeping families from experiencing togetherness. Youngsters find themselves under the adults' feet, teenagers are only interested in their phones, and the adults try their best to ensure the visit goes according to plan. A family together, yet still apart.
Just like a meal brings a family together around a table, so to can the right board game assist families in bridging the generational gap and offer common ground during which the entire family can truly bond. We aren't however asking you to pull out the 20-year-old monstrosity with missing pieces from the top shelf of the cupboard that mostly stores junk. A brand-new generation of games exist that is suitable and exciting for the entire family! Allow us to take you an a journey of games that will bring your entire family together this festive season!
Are you speedy? Nimble with fingers? Drone Home is like the old school hungry hippos, but with a real flying drone! Race to launch your aliens down the ramps and land inside the drone! Watch out — there's a delay once you make it in, so others can knock you out! If you stay in just long enough your alien escapes when the drone lifts off, you're one step closer to winning! Get rid of all your aliens first to win!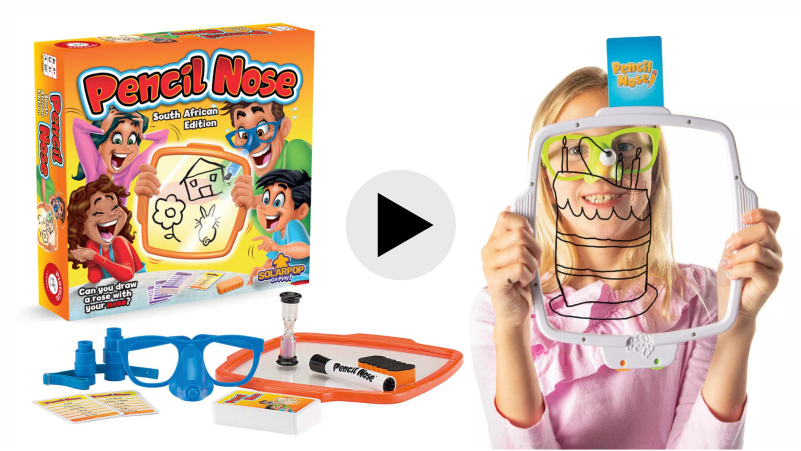 In Pencil Nose, can YOU draw a rose with YOUR nose? Think you've got a nose for drawing? In this hilarious party game, players use their sniffers to sketch objects and then hope their teammates can correctly guess what they're drawing before time runs out! Simply pick a card and then, using the special Pencil Nose glasses, try to draw the object onto the screen – using only your nose!
It should be easy to name 3 South African foods starting with "B" – but can you do it under the pressure of 5 seconds twisting down, and with the other players staring at you, waiting for you to get flustered? In 5 Second Rule South Africa time is not on your side, so just say what comes to mind and risk ridiculous answers slipping out as time twirls down on the unique twisted timer. It's all in good fun with this fast-paced game where you have to "Just Spit It Out!"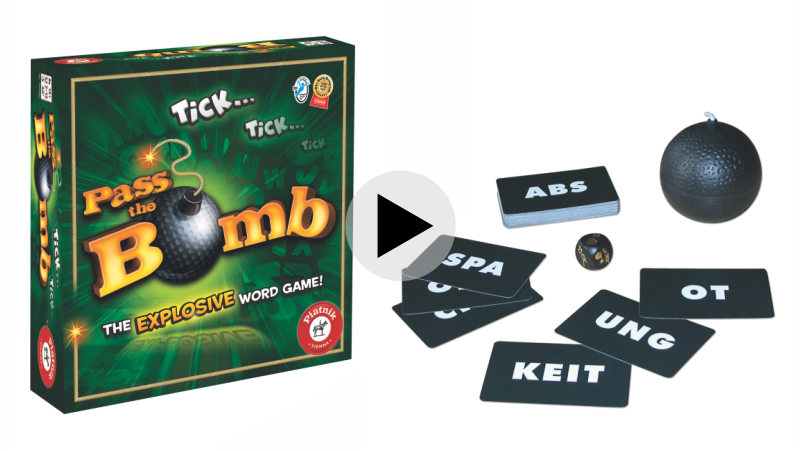 Pass the Bomb! The explosive word game that will blow your mind! Players nerves are tested to the limit by the threat of the ticking bomb. A card is drawn bearing two or more letters, while the variable length fuse (10 secs to 1 min) is set, and the ticking bomb is passed to the first player. In turn players must shout out a word that contains the letters on the card and pass on the bomb before it goes off!
Qwirkle is the ultimate combination of set collection and pattern matching suitable for the entire family. There's no reading required, just shape and colour recognition. This easy to learn, very simply highly strategic game is perfect to hone the tactical manoeuvres, forward-thinking and planning. Play by building lines of matching tiles based on either colour or shape and score points for doing so. Mix, match, and win!
Drones, pictures, words or tiles, these games with simple gameplay and rules are still challenging enough to keep older player thoroughly entertained and engaged. The festive season is meant to bring families together and a game like one of the above is a fantastic way to build real family bonds and a sense of connection and togetherness. May a board game bring happiness home this festive season.
Find these games and more at Takealot.com, Toy Kingdom, Hamleys and C.N.A.