Characterful
Category

Advice Column, Baby, Child, Parenting, Pregnancy & Baby, Toddler
Colour makes up the beauty of our world, but why is colouring in so good for children? We've taken a look at some of the reasons why embracing colour and art is just so good for your little ones.
An understanding of the world
Children are born in a greyscale world, seeing colour only as their eyes develop. At the age of 18 months, a child starts to identify colours. At two years and older, they start to name them.
We don't always see how much we link colour to the world around us. Knowing that the sky is blue and the grass is green may seem obvious to us, but to a child learning everything from the start, these are crucial discoveries. Colouring in helps your child to link colours to the world around them, and their understanding and mental growth will grow and grow.
Developing their creative identity
By colouring in, children develop their hand strength and motor skills, including colouring in between the lines. Their focus and ability will continue to grow and strengthen too.
We're most interested in helping your child develop their individuality. Through using colours to bring pages before them to life, their self-expression will burst into life! You will see them understand colour, size and shapes like never before – and they'll be having fun the whole time too.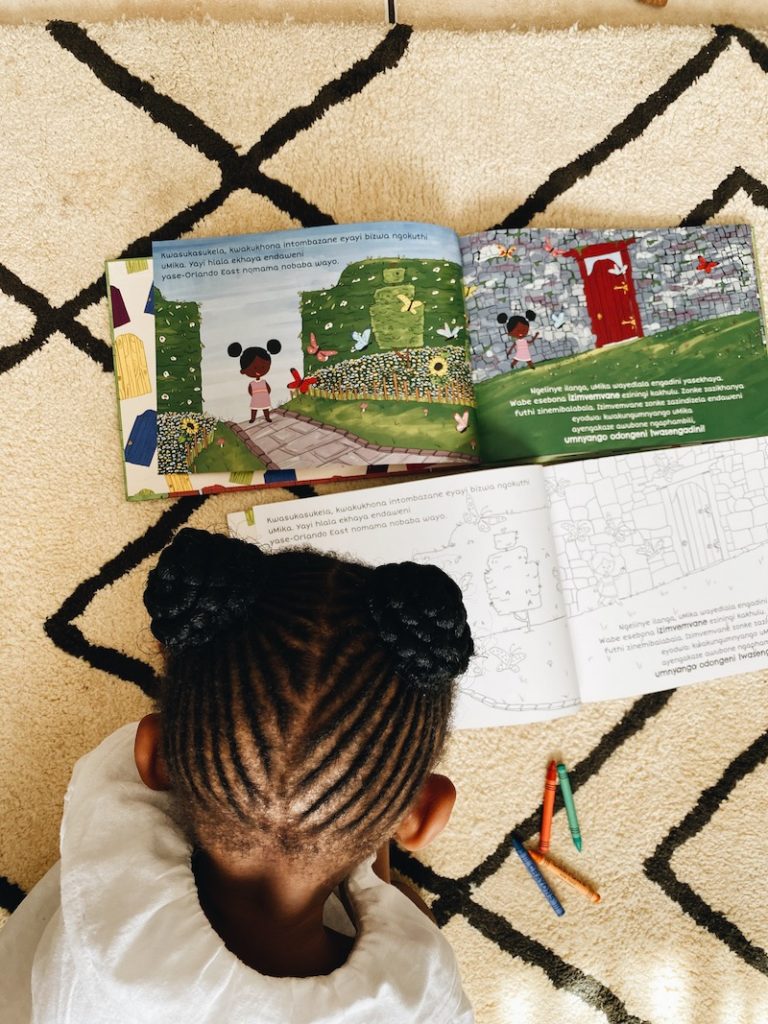 Taking time for them
In today's world, we have a greater understanding of stress and how it can affect our healthy minds and bodies. Taking time for yourself is a vital skill that can be learnt from a very young age. And while your child might not want to meditate or self-reflect, colouring in has been proven as a great way to reflect, relax and de-stress.
By focusing on the task of colouring, using one pencil at a time, they will find this time away from their busy lives to be healthy and healing, making sure they're in the best place to tackle their adventures ahead.
Hanging out with all the family
Colouring in also helps you create quiet time with all the family together. You can sit with your child as they colour in their adventures, or get on with your own relaxation while still being together. It creates a great opportunity for social time without requiring high energy playtime, and you get to watch your child discover the thrill of creativity.
Just be ready to be the proudest parent as your child rushes to show you their work, full of pride – whether it's a modernist masterpiece, or a cheerful scribble!
At Characterful, we believe in the power of colour to inspire our readers' imagination. Pick up any of our books and you'll step into a world of vibrant backdrops, exciting characters and an immersive atmosphere.
And now we want your children to have the chance to colour in our books too, by releasing a colouring in version of our epic story The Door in the Garden Wall. Thanks to our personalisation, your child will now be both the hero of the story and the illustrator.