Win with Lifegain
THIS COMPETITION IS NOW CLOSED
Lifegain® Family Hampers
valued at over R1000!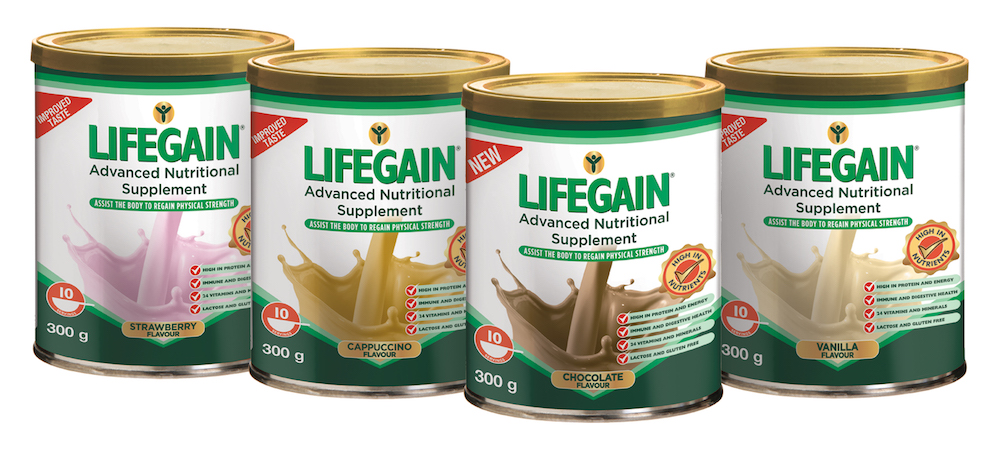 Our bodies have more of a chance of managing the difficulties that life throws at them if they are well nourished. Indeed, good nutrition is one of the few things under our control when we need renewed vigour. 
We could be recovering from surgery or injury, struggling with illness, undergoing stress or be elderly. Or busy lives may result in our relying a bit too heavily on fast foods and snacks. Over the longer-term this can result in essential nutrients lacking, carrying a greater risk of degenerative disease. At all these times we have increased nutritional needs, especially for protein, 
Lifegain® Advanced Nutritional Shake has been tried and trusted by South Africans for 20 years, and its excellent formulation can help to restore nutrient levels and assist in repairing body tissues and maintaining muscle mass. 
Visit https://lifegain.co.za/real-life-stories/ for inspiring stories from users.
 Lifegain® is also a nutritious choice for healthy people who want to stay that way!
As South Africa is on lockdown, delays are expected in prize delivery.
Competition Closes: 31 July 2021