Prima Baby
Category

Advice Column, Child, Motor safety, Parenting
Purchasing a safe car seat is one of the most important decisions a parent makes long before their precious little one even joins the family. There are many options on the market and the information overload can be supremely overwhelming.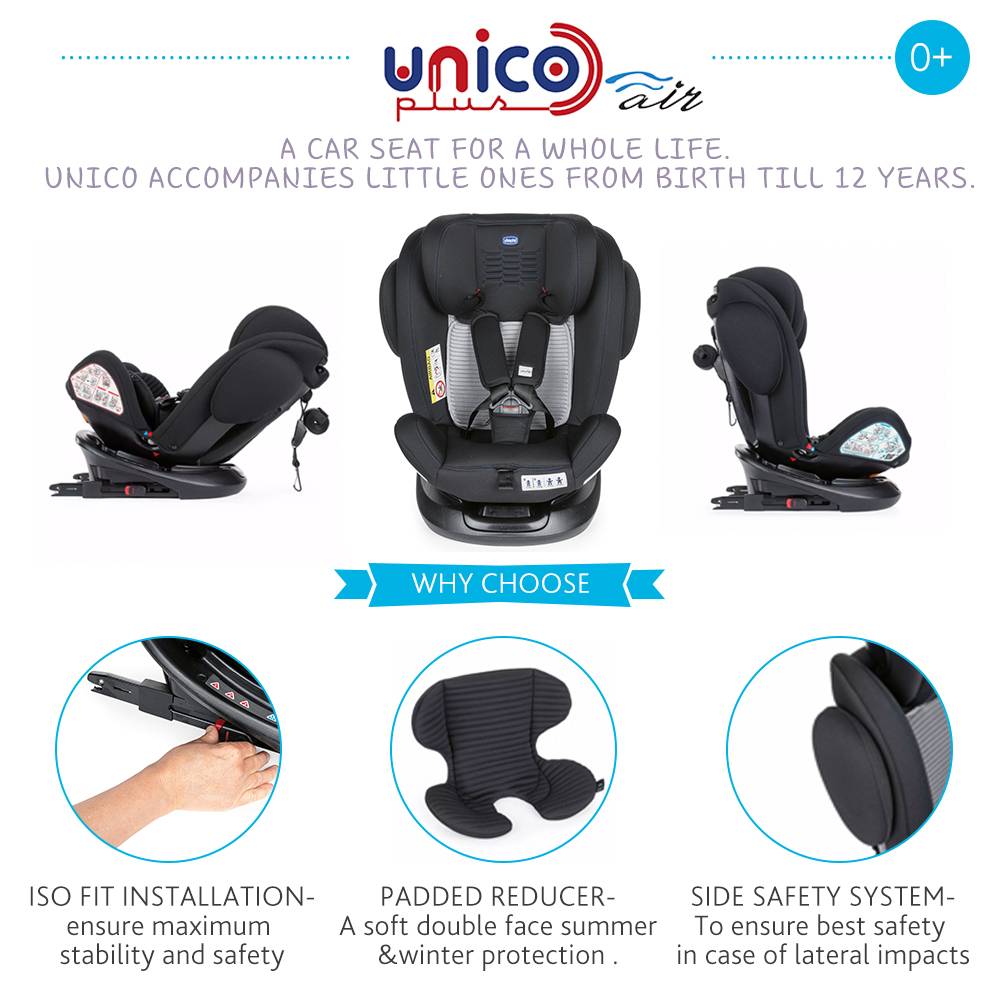 The Chicco Unico Plus Air is a super seat that is suitable for us from birth till 12 years of age making it a highly cost-effective choice for parents. There is a reason this car seat is rated 4.9 out of 5 stars by over 94 reviewers internationally!
The Unico Plus is now a part of the "Air" family making it more breathable and well ventilated – perfect for South Africa's warm climate!
Easy installation either by Isofix or your vehicles 3-point belt
A padded reducer provides additional protection for your tiny newborn
Side Safety System – ensuring best practice in case of lateral impacts
The Unico Plus Air can be purchased at participating baby outlets for R4999.99 – a great investment in your little one's well-being.
For more information head to www.chicco.co.za