Prima Baby
Category

Advice Column, Child, Motor safety, Parenting
Did you know that every child under 1.5m tall (between 10 and 12 years old) needs some form of support to survive a crash? It's a sobering thought, isn't it?
This means that your little one will need to travel in a car seat until they are 12 years old in order to be fully safe should the unthinkable happen.
WHAT SEAT DO I USE ONCE MY BABY HAS OUTGROWN THEIR GROUP 0/1 SEAT?
The Chicco Oasys 2-3 Evo FixPlus is a car safety seat that grows with your child and it now features a new level of safety – the new Safe Pad. This makes this seat the perfect seat to transition to once your little one hits the scale at 15kg (around 3 years of age) to 36kg (around 12 years of age).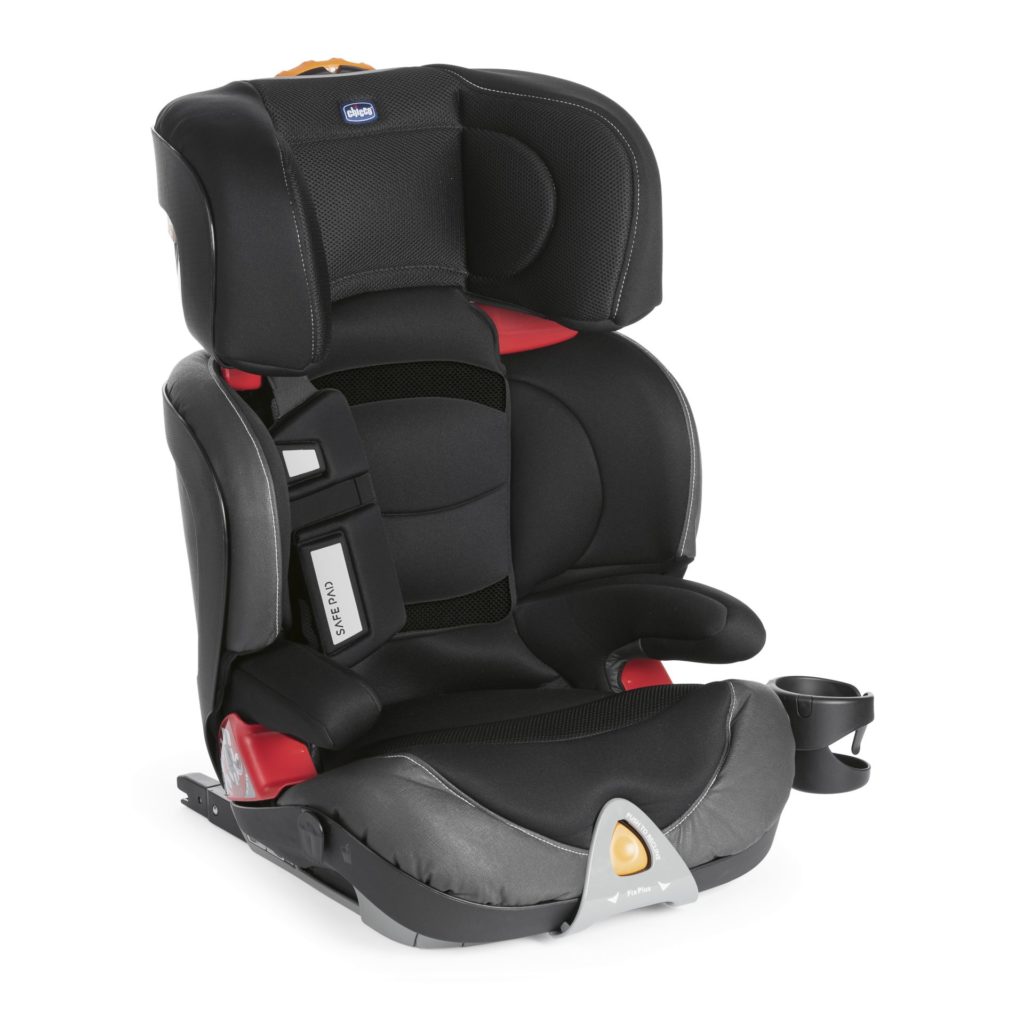 Installation of this seat can be completed in a few easy steps either by using the vehicles own 3-point belt or by attaching the rigid FixPlus to the Isofix-points.
No matter how fast your little one grows, the Oasys 2-3 Fixplus Evo car seat always adapts perfectly to your child's body size, as both height and width can be adjusted independently of each other by using a convenient rotary wheel. At the touch of a button, you can adjust the backrest and seat surface in four different levels until a comfortable position for your little one is created.
The integrated cup holder keeps refreshing beverages safe and easy to reach – because juice and snacks are what gets us though those long trips, right folks?  Just in case your little crumb-snatcher spills something by accident, you can easily remove and wash the easy-to-clean cover – winning!
From only R4499.99, you can rest easy knowing your little one is safe and sound in the Chicco Oasys Group 2-3 FixPlus car seat!
For more information head to www.chicco.co.za