Parenting Hub
Category

Advice Column, Child, Education, Parenting
Being unable to be a part of the outside world has created a new trend #learnsomethingnew among adults and children, with most of these new skills being learned through technology. Technology has recently become many things in a household: an educator, a baby-sitter, a news source and quite simply, a view to the outside world.
"Many people, not only in South Africa, have turned to technology to keep us entertained, fit and informed during these trying times," says Leigh Desai, co-founder of pre-literacy educational App, Mzanzi Kids. "It has also become a source of education for children while away from school, and a great help to parents working from home while home schooling."
Mzanzi Kids, available on Android and IOS, helps children from the ages of two to six learn and develop language skills in their mother tongue, or in one of the other official South African languages available on the App. This first-class, educational App visually highlights everyday concepts together with the correct pronunciation of words in six South African languages – English, Afrikaans, IsiZulu, IsiXhosa, Sepedi and Setswana. It is a secondary-based learning application designed to stimulate visual, speech and language literacy at an early age.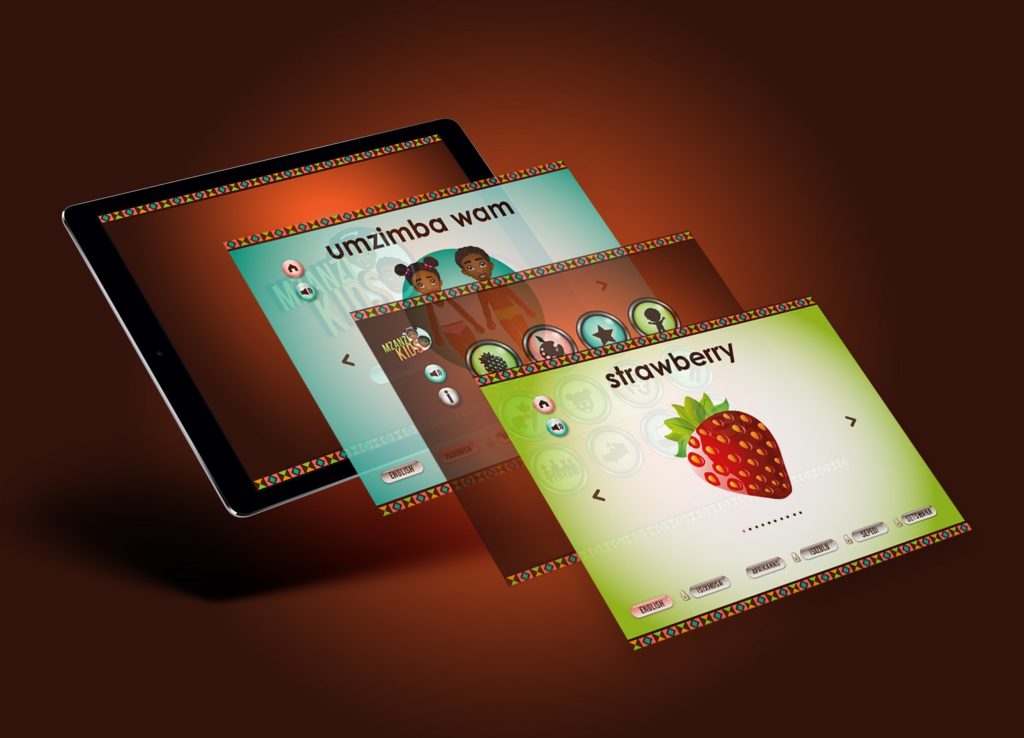 Developed by Desai and Edwin Peacock after noticing the lack of availability of quality South African education Apps, Mzanzi Kids was created with South African children as their muse, hoping to not only provide literacy skills in home languages, but introduce and develop skills in other official languages. The App includes 12 everyday themes suitable for young children through an integration of images and phonetics to encourage confidence, fluency and comprehension in their chosen language.
"Being able to lay the correct foundation of a language in a young child allows for a successful building of further language rules as they grow through language education," says Peacock. "Knowing concepts and rules early on in any language allows for effective retention and correct pronunciation and usage of words."
As parents themselves, Desai and Peacock know the importance of early language education in young children and designed Mzanzi Kids to be used at home and in the classroom setting as well, creating a holistic language, learning experience.
For more information, click through to Mzanzi Kids https://www.mzanzikids.co.za/